If you're a business owner like me, you've probably heard about video being one the most important tactics in marketing. Why? Because consumers love to watch videos. So, whether you're in business or just love creating videos with friends and family, this gift guide is for you.
AirSelfie Camera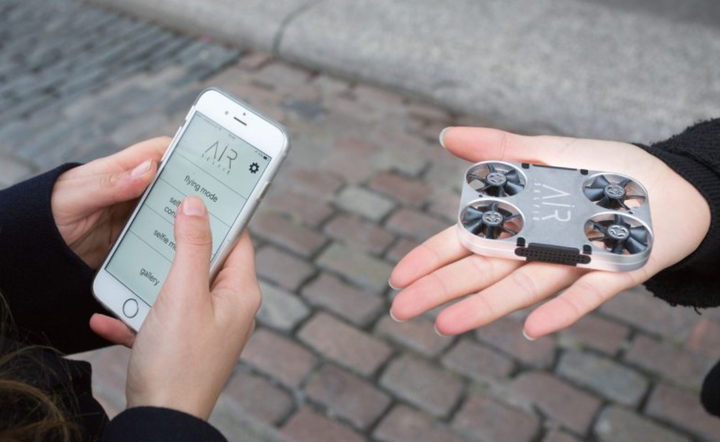 The AirSelfie Camera is pretty cool because it fits in your pocket or purse and is lighter than a pen. It flies like a drone, but you don't need to be experienced with them to use the AirSelfie. You just download the app, toss it up in the air, and it flies. (But don't do this on a windy day. Remember, it's lighter than a pen. My husband learned this hard way when we were playing with it in the backyard.) You can take photos and videos and post them to any social network.
CliqueFie Max

The CliqueFie selfie stick and tripod. It is ultra-portable because it easily breaks down for storage and travel. It also comes in fun colors, like hot pink, and is controlled by a wireless Bluetooth remote so you don't need to worry about cords, apps, or extra buttons are required to take your shots.
SelfieSpin 360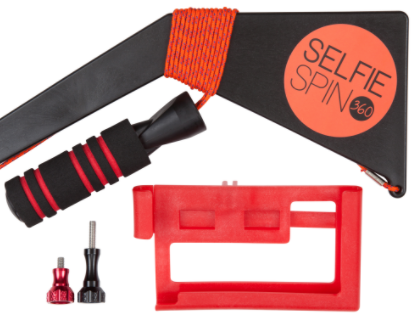 Let's round out the selfie themed products with the SelfieSpin 360. This product is pretty creative and gives you a great reason to use the slow motion setting on your phone. Imagine a selfie stick that you can take a 360 degree video by spinning it over your head. That's what this does. You can also attach your GoPro to it and jump under water for some pretty cool video and still shoots. I've used this with my iPhone, but can't wait to get a GoPro on it and head to the beach.
REVL Arc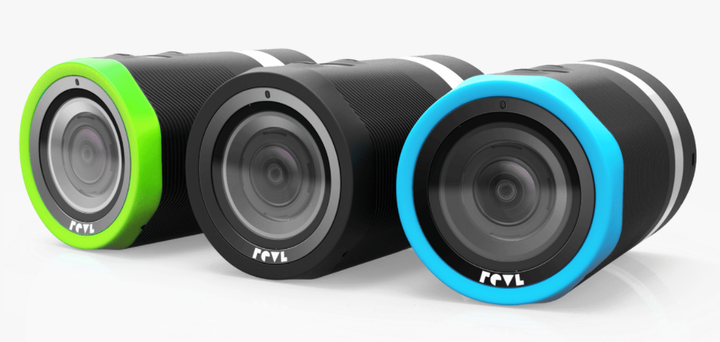 REVL Arc is the first and only camera with built in gyro-stabilization and real-time electronic image stabilization – this means, the camera will always remain level with the horizon and bumps and jitters are a thing of the past. It automatically finds the best parts of user's videos by scanning for facial emotions, pets, beautiful scenery and motion events like jumps, rotations and crashes using proprietary AI technology. Yes, it's a smart camera. Literally. To produce a video, simply select the best clips and the REVL app will assemble the video and sync it to music instantly. All footage is captured in the highest resolution possible in 4K at 30FPS and photos in 12MP.
Samsung Gear 360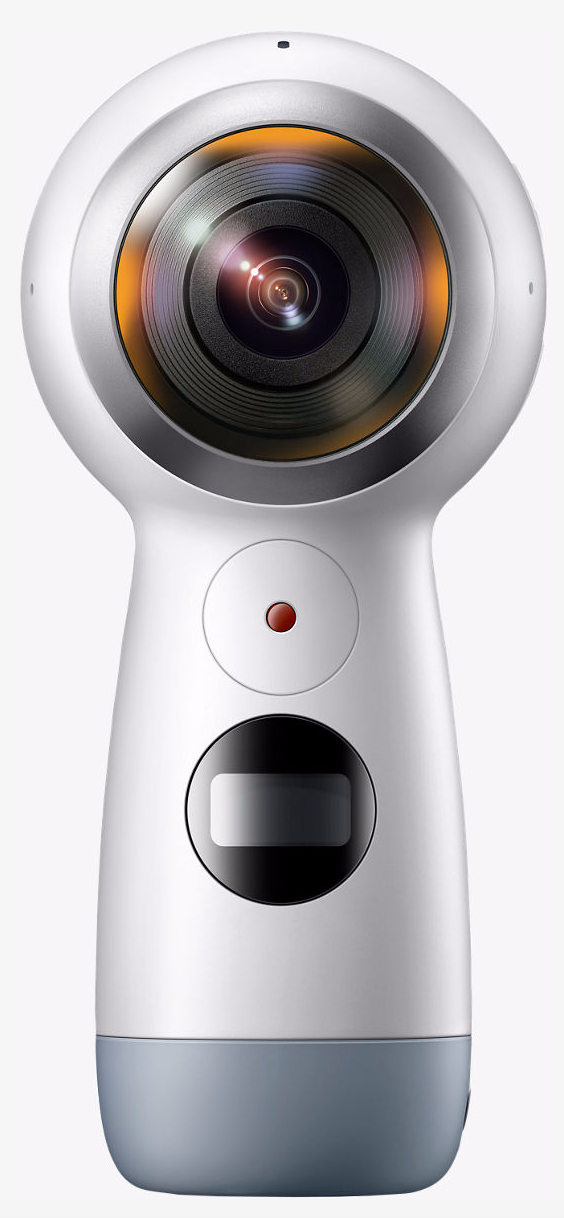 This camera is great to Facebook Live stream in 360 degrees to all your friends, so they can see everything you see. It can capture every angle in crisp 4K resolution and features two wide-angle 180 degree cameras that are automatically combined into a single, continuous spherical panorama. The pocket-sized camera films at quadruple the resolution of standard HD, so your videos will have more detail in every direction.
Blue Heron Drone with Camera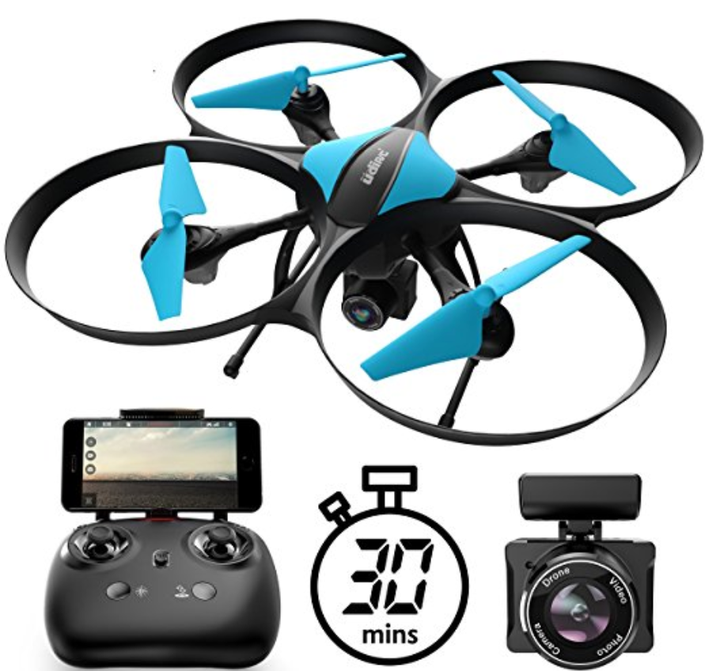 The U49W Blue Heron Drone with Camera flies with your iPhone or Android. You can see and record what the drone sees on your phone. You can take off and land with the push of a button. You can also create your own custom route by tracing a route on your mobile device and watch the drone fly on autopilot.
PogoCam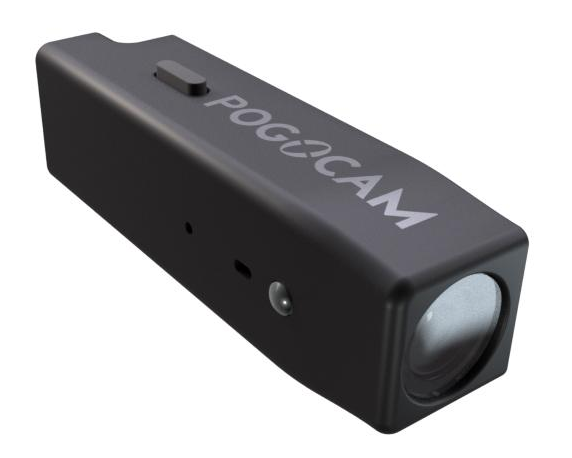 When I discovered this product, I was blown away. PogoCam is a wearable camera with a universal adapter to fit almost any pair of glasses magnetically. It's smaller than a tube of lip balm, light, and won't get in your way as you record memories — so you stay in the moment. The images you capture are easy to transfer and can be shared across all social sites.
Miggo's Pictar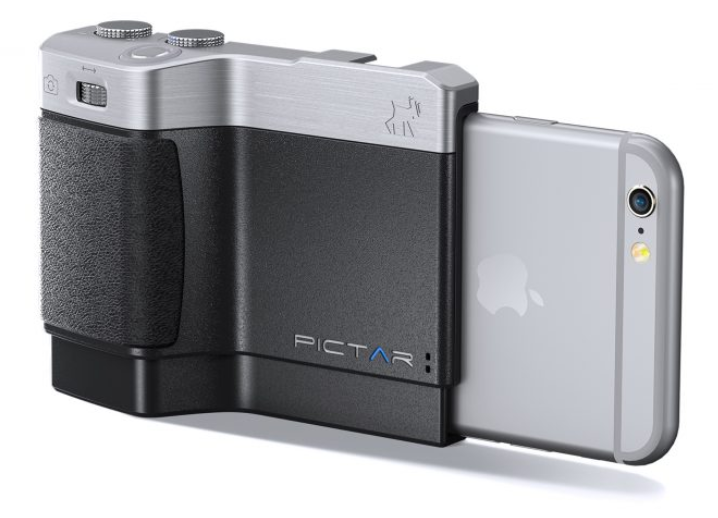 Miggo's Pictar is like a DSLR for your iPhone. It converts an iPhone into a real camera with a spring-loaded grip, external buttons for easier control and better pictures, and 10 pre-set modes for any type of scene. As someone who has both a DSLR and an iPhone, it's so nice to have something like this that is light to just add to my iPhone to get that DSLR quality when I don't want to carry the real thing around.
Medium Photo Backdrop Boards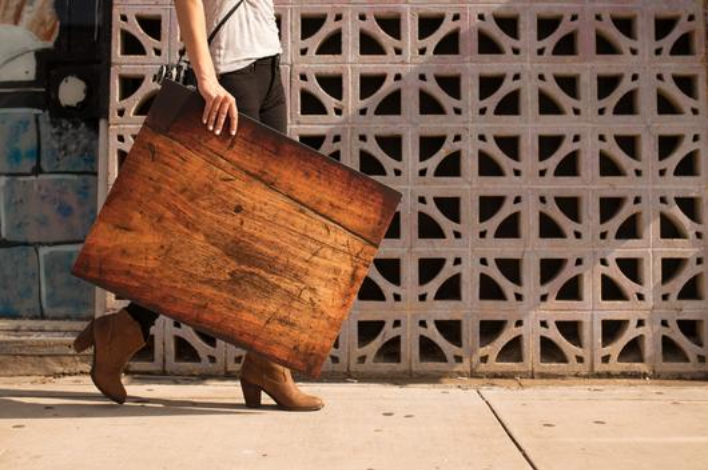 I love looking at flat lays and images with beautiful backdrops. Medium Photo Backdrop Boards are perfect for bloggers, creators, and photographers. They make your images look so much better by being placed on or infront of what looks like a marble, granite, rustic wood, slate, or a burlap background. The boards are 28x22 inches. Portions of each sale go towards the pet adoption and preservation.
GorillaPod 325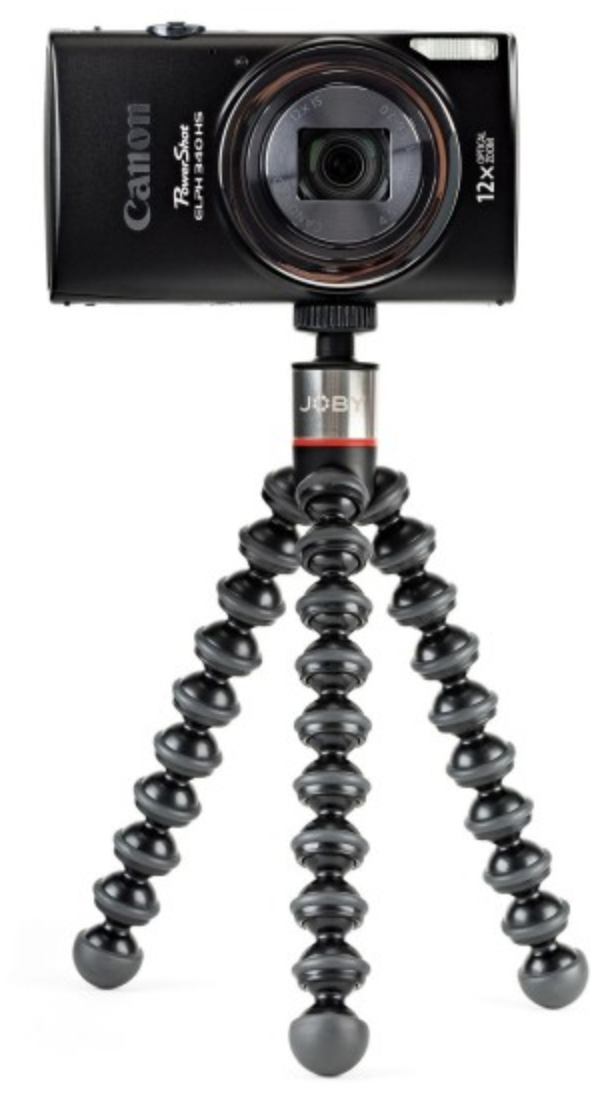 This GorillaPod 325 is small, but mighty. I use this all the time. It's a tripod for an iPhone that works wonders because it's so flexible. You can wrap it around objects for unlimited angles and precise composition control. It also has new a stainless steel reinforced ball head with 90° tilt that is perfect for shooting in portrait or landscape mode for FaceTime, live streaming and selfies… or shooting episodes of Baking with Bunny with my daughter. It's also compact and lightweight so I can take it anywhere.
Home Cinema Projector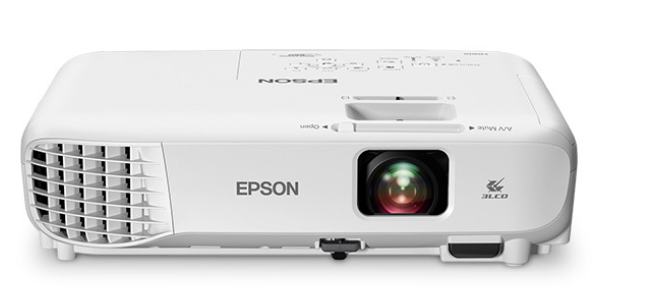 The Epson Home Cinema 660 3LCD Projector offers life-sized images up to 300-inches — up to 25x larger than a 60-inch flat panel — for on-demand TV, outdoor movies or multiplayer video games. It is convenient and portable with a built-in speaker and simple image adjustments for hassle-free big-screen fun, and it is compatible with a variety of devices via HDMI, offering diverse connectivity options. The picture is amazing!
HyperX Cloud Alpha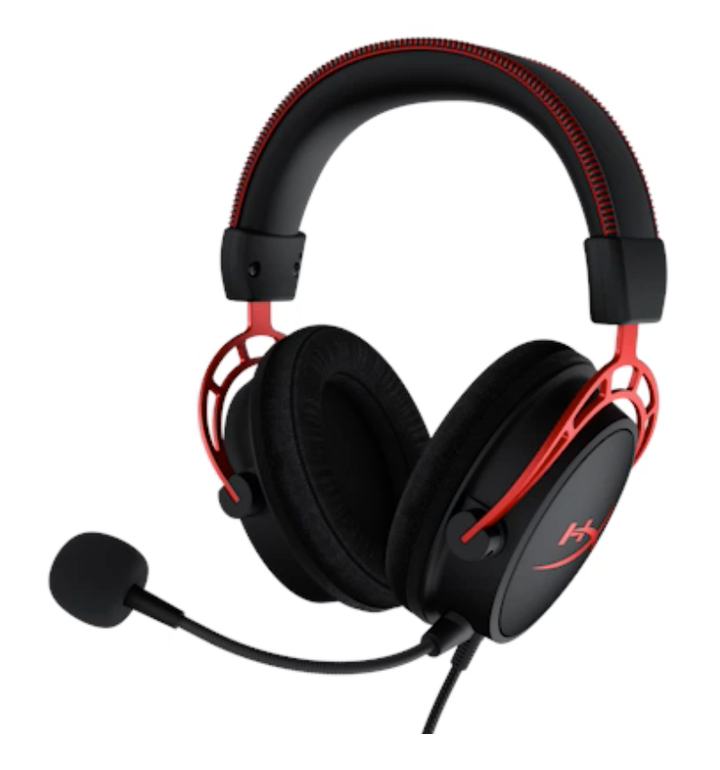 The HyperX Cloud Alpha is the first gaming headset to integrate dual chamber technology, delivering incredible audio distinction and clarity. It's designed for hours of extended wear and has a durable aluminum frame with an expanded headband to fit a wider range of users (and not mess up our hair, ladies.)
Video Conversion Suite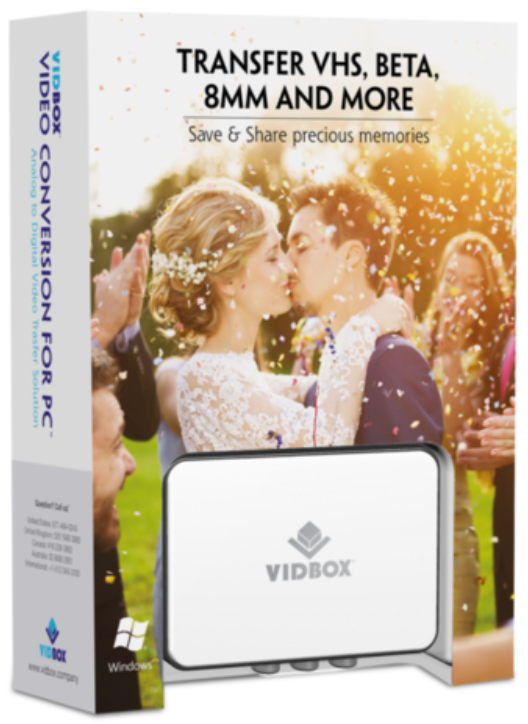 Video today is amazing, because it's so easy to obtain and watch, but when I was little it was a
different story… and aren't old movies the best? With Video Conversion Suite, you can watch those old, deteriorated videos because this product converts old VHS tapes to a digital format in one click. If you're buying something for anyone over the age of 50, this is sure to be a hit.
Animoto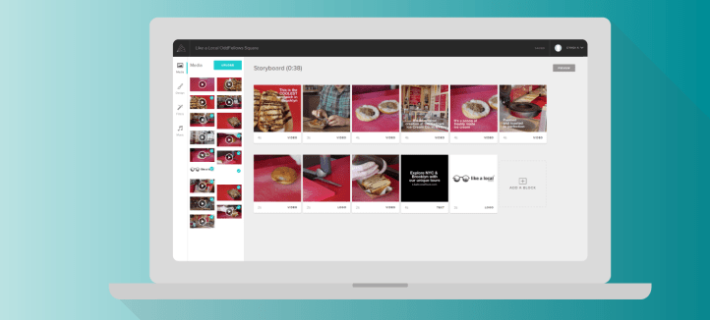 Animoto makes HD movies from your photos and video clips set to the soundtrack of your choice with a few clicks of the mouse. It doesn't get more unique or personalized than this. For loved ones who are far away there is one-click sharing via email or social media.
A one month subscription of Animoto starts at $16.
Popular in the Community