Ladies, the holiday season is just around the corner, and if you're gearing up to plan your outfits for a crazy round of holiday parties, you're going to find this article loaded with inspiration. I'm going to help you create some of the easiest and simplest style statements that are guaranteed to be an instant hit at a holiday party.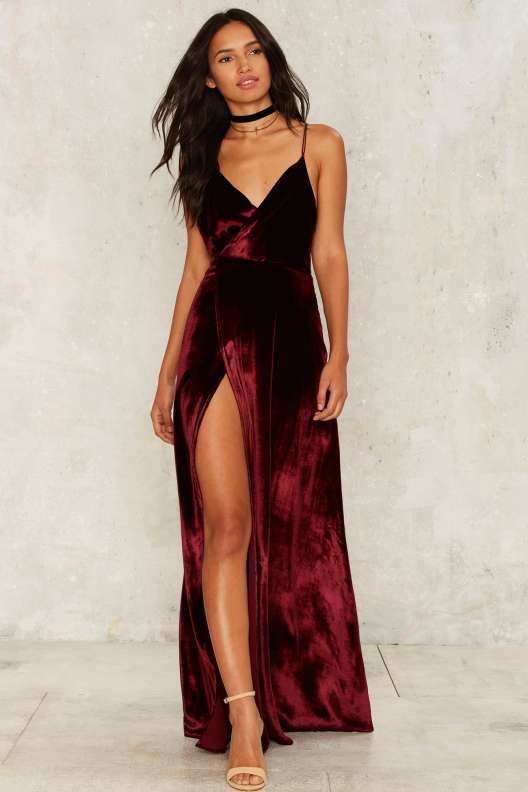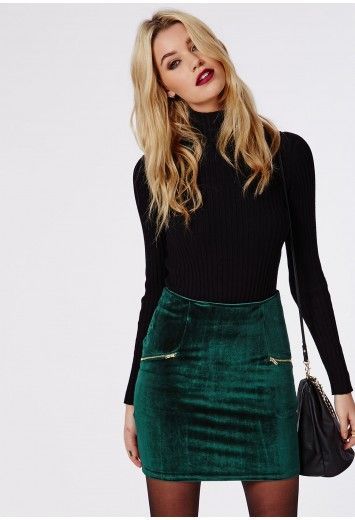 Velvet is undoubtedly one of the most luxurious and classiest fabrics known to womankind, and the ultimate styling trick if you want to nail classic glamour with a ravishing sensuality. Now, you can play up this sensual fabric in several ways to suit the occasion.
If you're headed to a fancy red-carpet holiday party at a fine luxury hotel, a classily draped velvet dress with a thigh-high slit and a glorious mink coat appears to be the perfect outfit. But if you're headed to a more urbane nightclub-like party, pick out a sleek velvet miniskirt with a chunky sequined belt, pair it up with a neutral velvet turtleneck and seal the deal with a bold leather jacket.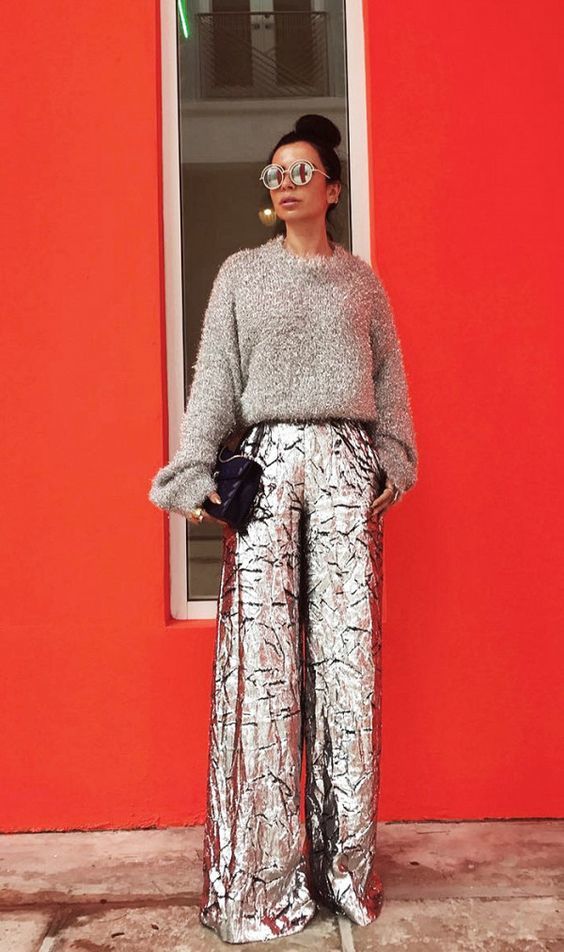 Sterling silver, crispy copper and glitzy gold metallic textures are an excellent pick for holiday festivities for they give even the most understated outfits a festive bling. You can play up a head-to-toe metallic statement for an exaggerated glam, or just one metallic staple to make a more dominating style impact.
For instance, pick out a fancy metallic staple, which could be wide-leg pants, micro-pleated skirts, a sequined cardigan or a bold blazer, and create your entire outfit around its glamour.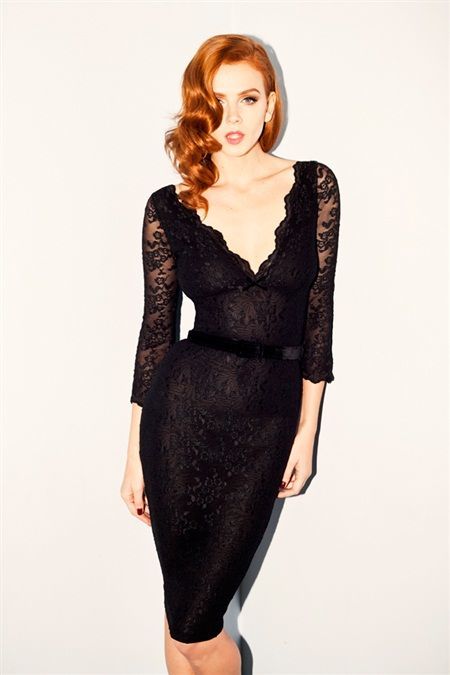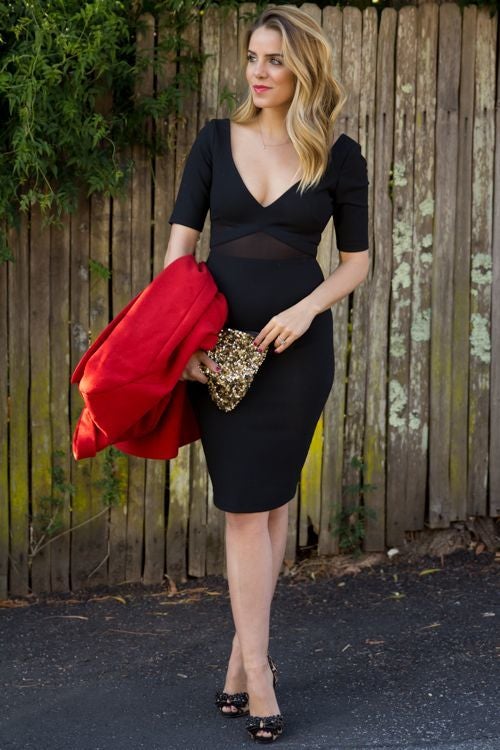 Ladies, the timeless glamour of the little black dress simply never goes out of style, and you can always count on its classy elegance to rock your style boat in the holiday season. So, for an effortlessly sexy and undeniably chic holiday party statement, pick out your sexiest little black dress and pair it up with sheer pantyhose and the most glamorous stilettos that you own. Seal the look with a bold red coat and eye-popping diamond earlobes.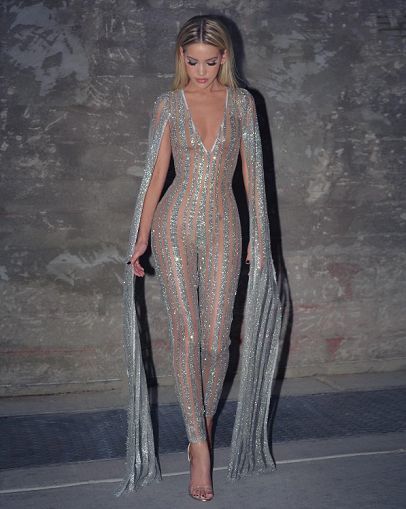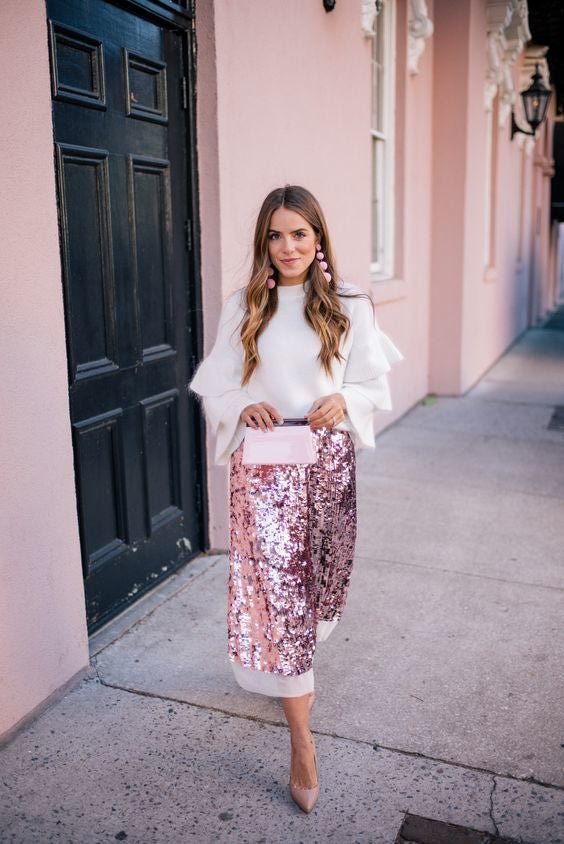 Ladies, what's a holiday party without glitter and sparkly sequins? These delightfully vibrant and shiny sequins add up the festive glamour that we seek to create with our party outfits without having to try too hard. All you need is one cleverly-layered sequined staple, which could be a floor-grazing skirt, sequined shorts, pants, or a glitzy top.
You can pair them up with your sensual lace tops and edgy leather jackets for a bold glamour. Also, if you want a head-to-toe shimmery statement, pick out a sequined halter dress or a jumpsuit perhaps!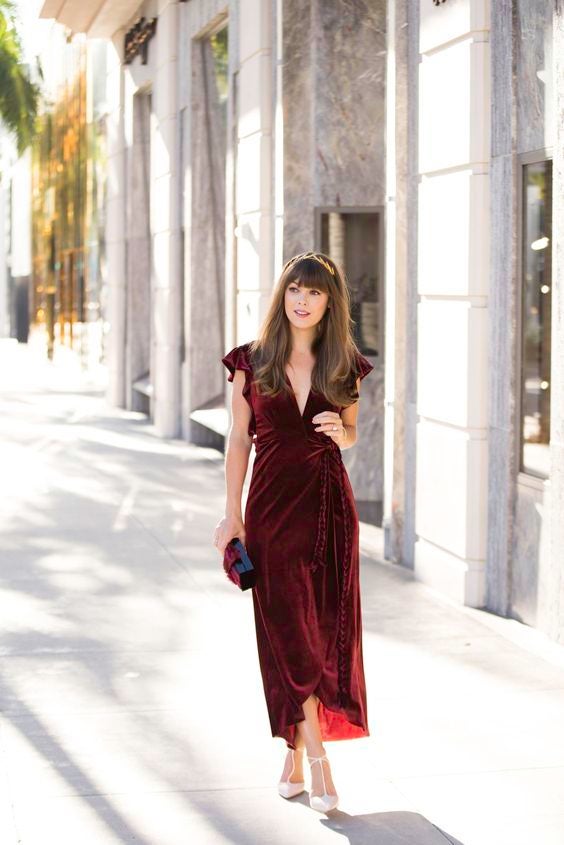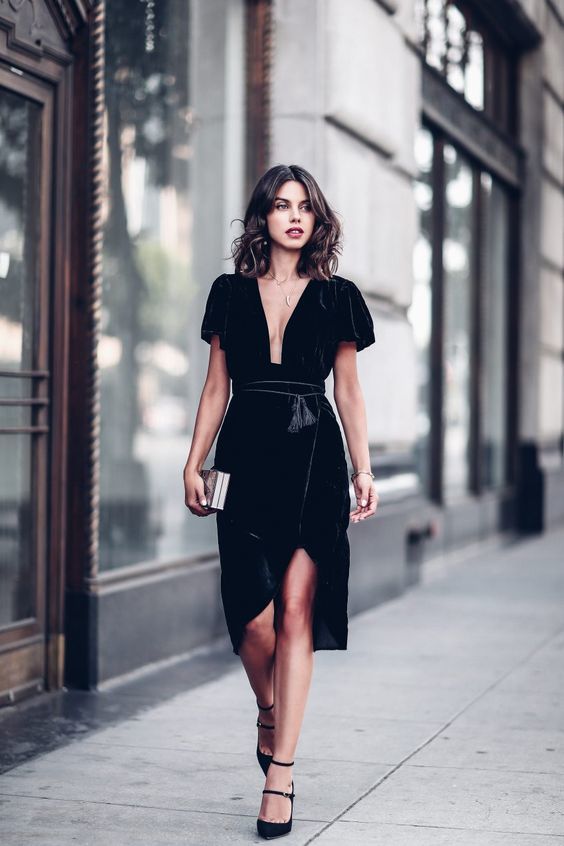 A wrap dress is a woman's ultimate secret for effortlessly elegant style statements, particularly when she's running late or can't seem to find a decent outfit. A sensual wrap dress in a luxurious fabric, like velvet, silk or brocade, will play up your curves and beauty assets to a seriously glamorous hilt.
AlisonVaughnSpeaks@gmail.com
Related
Popular in the Community