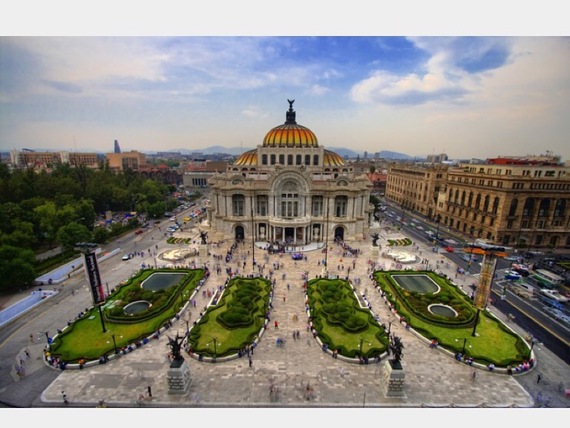 James Bond loves it, Formula 1 loves it, and it just got the coveted No. 1 spot on the New York Times's "52 Places to Go in 2016" list -- it's official: Mexico City is hot right now.
After years of suffering through a bad reputation -- pollution, overcrowding, and crime -- the city has pulled itself up by its bootstraps and become a leader in the arts, gastronomy, and cultural excursions. With 150 museums (many of them either free or costing just a few dollars) and four UNESCO sites, Mexico City is a historical culture lover's dream. Even better, with a strong dollar (the exchange rate is now around 17 pesos to the dollar), it's more affordable than, say, a jaunt to Europe -- or even Los Angeles. And, as of Jan. 1, U.S.-Mexico aviation restrictions, which capped the number of airlines that could fly on the U.S.-Mexico routes, have eased, and carriers like JetBlue are now doing nonstop flights to the capital, making trips easier than ever.
Becca Hensley, a travel writer whose family is from Mexico City, spent many summers in the Coyoacán neighborhood, near where Frida Kahlo and Diego Rivera lived. "My mom had vivid memories of seeing him -- if not Frida -- painting or messing about with paints outside. From our visits, and drawing from my mother's passion, I developed a love affair with Mexico that never ended," Hensley says. "This isn't a flashy resort. It's a life force, a collage composed of multiple cultures, all melding now as one. Regal, aristocratic European roots combine with ancient people and their multilayered, soulful traditions."
But with a population of 21.2 million people, it's the largest city in the Western Hemisphere, and can be intimidating. So I'm going to help break it down for you.
One of Hensley's favorite things to do is "visit the Frida Kahlo Museum, then meander to Tostadas Coyoacán, inside the market, at Calle Malintzin, between Aguauo and Allende Streets."
Coyoacán is also on traveler Chadner Navarro's list of favorite neighborhoods. "Coyoacán is a charming colonial district with leafy parks and colorful architecture -- perfect for a half-day stroll while enjoying a piping-hot churro from one of the many carts you'll find on the street."

​2. Casa Luis Barragán
Make an ​appointment at this home (now museum) of one of the world's most influential architects. "Prodigious, ​colorful, reflecting the radiance​ of the Mexican people, his organic shapes, textures, and startling hues evoke poetry," Hensley notes.
If you are in Mexico City, you must visit this meso-American wonder. Go early, ​long before the crowds arrive and, if you're feeling adventurous, take a balloon ride above the ruins. Viator does a decent tour of the site for around $45, which includes hotel pickup as well as an archaeologist-guided tour, but warning: At the end, you will be forced to go to a tourist trap and check out "local artisans" before you eat at a restaurant that gave me food poisoning. Bring snack bars or a packed lunch and wait until you're back in Mexico City to eat.
4. GO SEE THE BUTTERFLIES!
Every year from November through March, billions of monarch butterflies migrate to the mountains outside Mexico City to mate. It's about a two-hour drive outside the city and involves a horseback ride and hike, but it is worth every second. Right now through the beginning of March is the ideal time to see this spectacle, which is the ultimate bucket-list adventure. It is jaw-dropping, life-changing, and inspiring. If you have a free day, contact the guys at the Muddy Boot to arrange a day or overnight trip.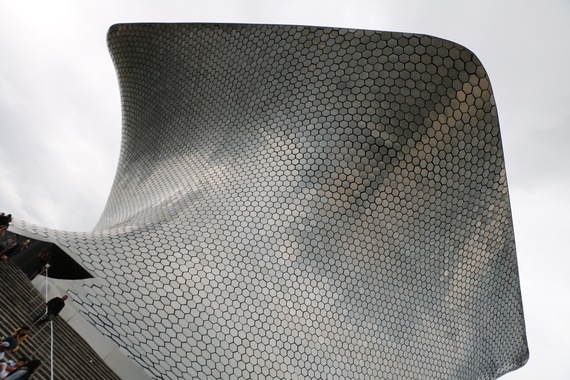 The world's richest man, Carlos Slim, is also a generous one. He built this museum in the city not only to house a portion of his artwork, including Rodin's famous Thinker and Michelangelo's Pieta, but also as his gift to the people of Mexico City. Entrance is free, and it is one of the most superb art museums I have ever been in. Period.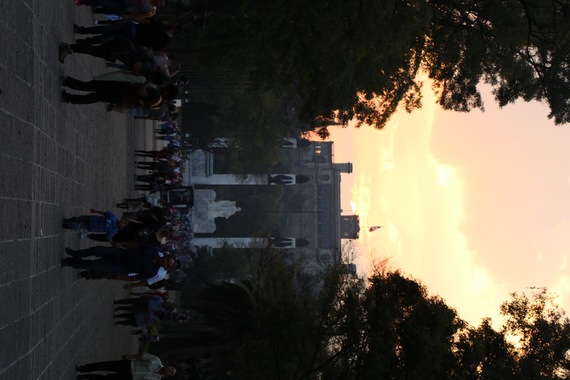 One of the largest parks in the Western Hemisphere, this is considered Mexico City's "lungs" and ranks up there with New York City's Central Park as one of the greatest urban parks in the world. It is a pure delight to stroll down the walkways and discover the Chapultepec Castle, the archaeological museum, the modern art museum and the natural history museum. The park is also home to the city's zoo, many entertainers, and a host of bookshops, coffeehouses, and street stalls. You can easily spend a whole day here and still need more time.
The ultimate in Mexican entertainment, Lucha Libre puts WWE to shame. Matches take place at the Arena Mexico in Mexico City on Tuesday and Friday nights. The matches included a lot of hair-pulling, women in bikinis, screaming, and vows of vengeance. Basically, a bar brawl in Kentucky. But with masks. Check it out here:
For the full guide on where to Stay, Where to eat and more to do... CLICK HERE!