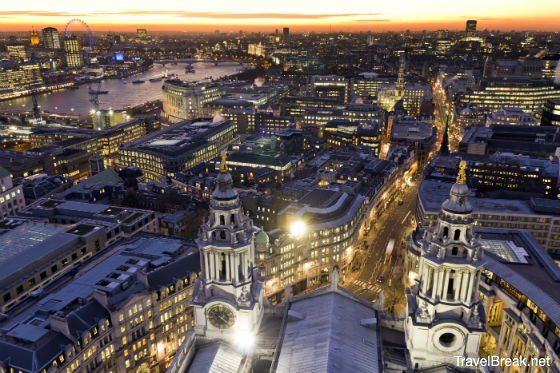 The paramount of practical, problem-solving mobile apps and websites to simplify your travel queries.

The fun is in planning your vacation -- said no one ever. Regardless, a little organization always pays off.
Launched in 2012, this website allows you to personalize travel previews by seeing what your friends recommend to escape scrimmaging through TripAdvisor's generic reviews. Let's be honest, you trust your friends' judgment better anyways!
Goodbye color-coded binder tabs. Both TripIt and TripCase combine all of your travel itineraries, tickets, reservations and bookings on one mobile platform. Check them both out and see which one is for you.
Points.Com and AwardWallet.com:
The infamous travel bug will bite you, and before you know it, you'll be a travel pro without any bonus points (speaking from experience). Instead, manage your points for free online and reap rewards like an expert.
Gate Guru and iFlight Airport Guide
Both apps update you on flight departure, gates, maps and terminal reviews.
Yes, you should be using kayak.com and skyscanner.net -- both also have mobile apps, and I'm mentioning them for the travel rookies. But these are the others to top on your list:
Let's you look up flights BY REGION, instead of by specific cities/airports so you can compare rates for a series of destinations. Because indifferent of whether you start in Barcelona or Rome, your EuroBreak is going to be a awesome.
This mobile app allows you to send your travel itinerary to in-vehicle navigation. It also sends nearby points of interest using Foursquare to in-vehicle navigation.
Road trips abroad are that much better when you let yourself get lost... but have the agency to find the road again.
Another for road trip enthusiasts. You can buy the local country's SIM card (usually $20 to $40) and pop it into your smart phone to use data (have your Wireless provider "unlock your phone" at home). Having internet on the road is always handy, so don't forget to pack a car charger!
Whether you want to meet up with a local, or you need to check in with the family at home, it's the twenty-first century and you can't actually shut out the whole world. But try to stay off your phone, and enjoy your travels when you can!
No one wants to waste their minimal data plan abroad, when WiFi is available. Use either of these apps to locate WiFi hotspots.
Is a great app to keep your phone number without getting roaming fees.
Both apps work with WiFi (but devour your data if you're limited).
My favorite for internet-based SMS; although, also check out Viber.
Google Translate has released an app that works on the spot. Charades are fun, but sometimes you voice-optimized technology.
If you're a newbie to planning your own travels, browse through AirBnB, HostelWorld, HostelHero, booking.com and CouchSurfing (all have mobile apps), to get a feel for accommodation options.
Automatically receive a refund if the price of your hotel room drops.
The equivalent of Kayak/Skyscanner a la accommodation. Compare rates from different booking platforms.
A win-win for travelers, it allows you to book hotel reservations from people who canceled their trip, or sell a hotel reservation you can't use anymore
In case you missed the memo, this generation plays a game called "rounds." In general, most travelers take care of each other without pinching pennies. But if you're traveling long enough, things can get messy, and Venmo is an easy means to send your mates their due funds.
Give yourself a budget and categorize your expenses from all bank accounts online.
You're on vacation, there's no need for unnecessary math. Keep this app on hand to protect yourself from conversion mistakes and local scam artists.
Track and submit your travel expenses (a must use for business travelers). Reimbursements can be made directly to your bank account. $8 per month (30-day free subscription).
I'd be biased if I listed a few, but I'd never heard of travel bloggers until last year, and wish someone had told me they existed. Browse a bit, and select someone you can relate to, who you feel like you can trust their judgment, and pick up on their practical tips from their experiences. I wish someone had told me to skip the train for a charter bus in S.E. Asia, Eastern Europe and South America. I wish I'd known that you can't always rent a car day-of without additional costs. With anything, there's no need to start a fire when a stove is readily available. I am all for being spontaneous, but a little research and guidance only makes your holiday treat a lot sweeter.
NOTE: All of the said apps and websites have been published on TravelBreak.net from various Travel Tips and Tricks articles. I've compiled the best and most essential apps and websites, SparkNotes style. For your minimal effort!
Popular in the Community