A Premier Staged Reading Explores the Underside of Sexual Politics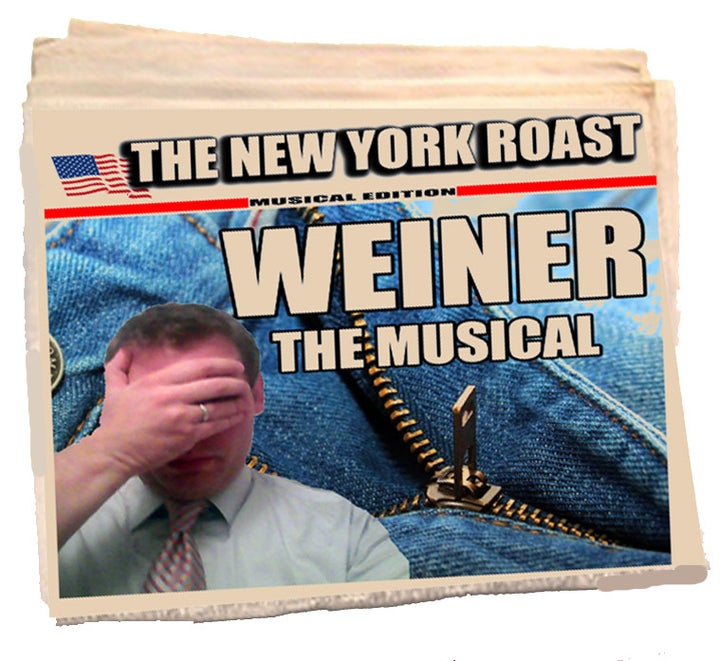 The sex scandals of politicians are nothing new, yet Anthony Weiner ― former US Representative and 2013 New York Mayoral candidate ― seems to have a penchant for ratcheting up the bar, this time to mongoose height.
This Sunday, August 21, 2016, DC politicos and musical theater fans alike will be treated to a special staged reading centered on the exploits of Weiner as a pervy, social-media-addicted nymphomaniac, tailor made for tabloid headlines.
The production, aptly named Weiner the Musical is the brainchild of DC-native composer, pianist, and lyricist, Beth Karp. Through my own involvement with the musical, I have been able to watch as Ms. Karp crafts and hones her show's characters― many of whom appear as composites of their media personalities, but some of whom, like Huma Abedin, need to be crafted from whole cloth.
In addition to taking Beth's notes on my own character (I play Weiner himself), I took the opportunity to pick the librettist's brain to gain deeper insight into what inspired this project in the first place.
Excerpts of our conversation continue below...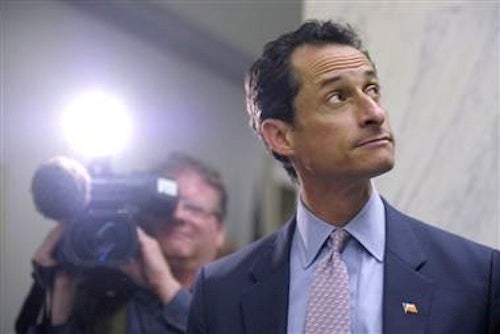 MR: Were your motivations for writing this show the character of Weiner himself, or were your drawn to the zeitgeist of political animals in the 24-hour News cycle?
BK: My interest is in Weiner himself. One of the final lines of my show is, "There's a little bit of Weiner in every one of you"; he talks about his sexting in terms that are impersonal, almost detached; as if his acts are committed by a third party. I feel that's true of all of us, that sometimes we're strangers to our own motivations.
He mentions in the documentary how, perhaps, the aspects of his character that drove him into politics are connected to his personal failings. And it makes me wonder about the relationship between a politician's personal life and his political effectiveness. It may be, in fact, that the most effective politicians behave with the least propriety toward their loved one.
MR: Which was the hardest part of this show to write?
BK: It was easy for me to write the female characters; I could channel the feelings of being hurt by someone. I did, however, have trouble getting into Weiner's head because I don't know what it feels like to feel compelled to cheat, or to be an extrovert. On the other hand, there are elements of Weiner's character that are universal, for instance, his need for others' attentions and his desire to connect with people.
MR: What are your ambitions for this musical? Do you imagine a Broadway Premier?
BK: Doesn't everyone? But seriously, my original ambitions with this show were simply to write it. I decided to write it because I was fascinated by the story. I was walking around Seattle one day and the words "Weiner the Musical" popped into my head and I thought, "This has to live!"
I'd love for this story to have as broad an audience as possible. I think there are parts of the show that resonate with a broad spectrum of people.
MR: What are you most proud of about how this show came together?
BK: I'm proud of the job I did conveying the story. I'm proud of the music. It's taken a long time as a musician to get to the point where I can choose to write in a certain style, and the music will just "flow out." Where I can integrate my formal training with my filthy, raunchy sense of humor to produce, what I think, are songs that are entertaining, meaningful, and true to the voice of the character.
Weiner the Musical will premier as a staged reading on Sunday, August 21, 2016 at 7:00 pm.
Popular in the Community