Though we're of the belief that all bodies are bikini bodies, it can be frustrating to try on dozens of swimsuits that won't give your curves the support they need. That's why we've pulled together a one-stop-shop guide to our best-performing swimsuit roundups — everything from flattering maternity swimsuits to plus-size swimsuit brands — to help you find the right swimsuit this season.
Take a look below at our best swimwear stories, and check back because we'll continue to update this list: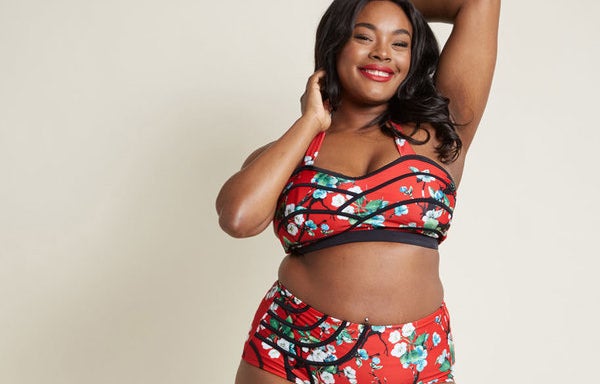 We're of the belief that every body is a bikini body. For those of us who don't feel at home in a string bikini (and even those of us who do), high-waisted swimsuit bottoms have made a triumphant return to swimwear sections. Here are 14 of our favorite high-waisted bikinis that'll flatter every body.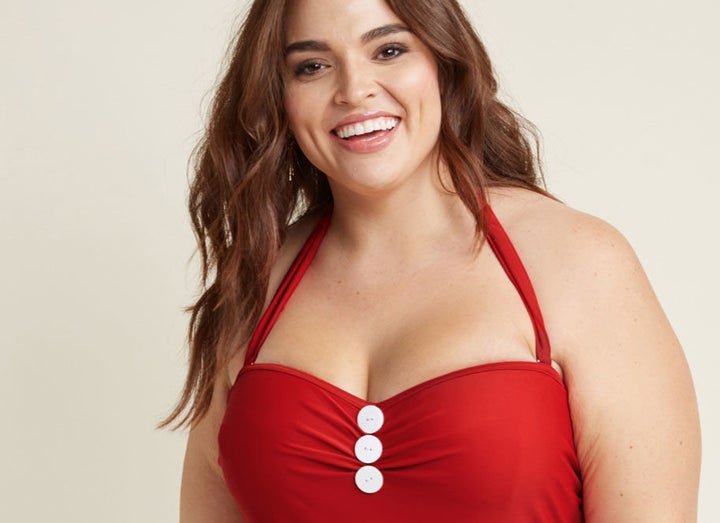 Trying on swimsuits is frustrating as is. For curvy ladies with big boobs, it's downright discouraging to go to a store and find nothing in your size that will give your curves the support they need. That's why we've pulled together a list of stunning swimsuits with underwire, designed to lift you up and support you where you need it most.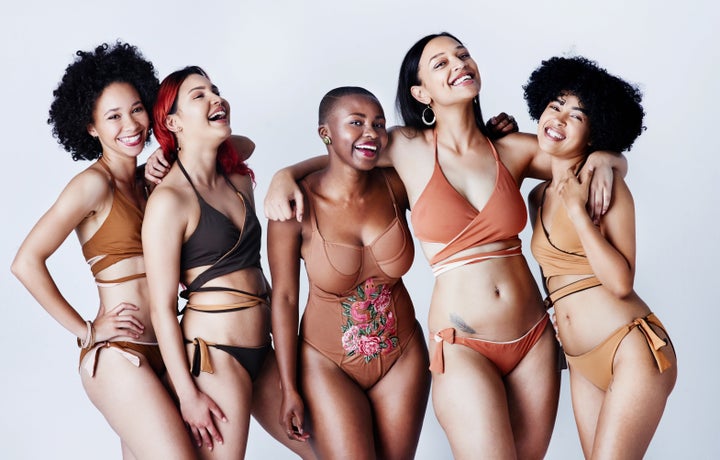 Pear-shape, hourglass, inverted trapezoid — we can't even keep track of the ways people are categorizing womens' bodies anymore. To help everyone out, we decided to come up with a guide to bathing suit shopping using language we actually use when we talk about ourselves. Whether you want to conceal cellulite, hide back fat or provide enough support for the girls, we've got a suit for you.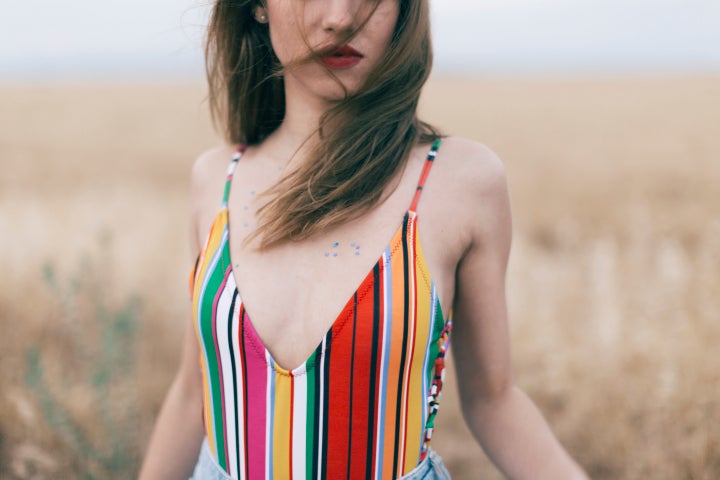 Finding stylish and comfortable swimsuits for long torsos can sometimes feel like mission impossible. They can be super cute and the wrong fit, or super comfy but boring in style. That's why we've taken the pain out of searching for the perfect long-torso suit and found 18 flattering and stylish swimsuits to shop.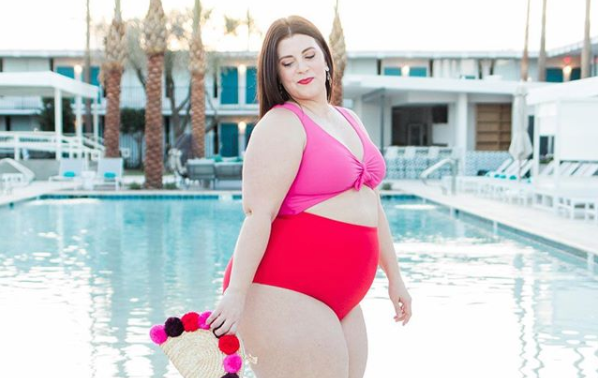 It's that time of year again: Bathing suit shopping season. While we welcome the warmer weather and weekend trips to the beach, finding the perfect swimsuit can be somewhat of a nightmare. To help in the seemingly never-ending quest, we've rounded-up nine amazing sites that offer terrific plus-size swimwear.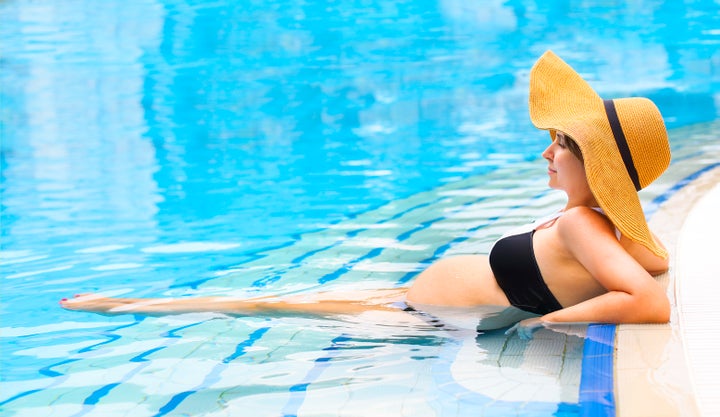 Pregnant women often turn to online consignment shops like Swap.com and ThredUp to find maternity wardrobe staples at wallet-friendly prices. But, there are some clothing items you'd probably prefer to own first-hand, like swimwear. Maternity swimsuit shopping is its own personal kind of hell, but there are places to find flattering styles ― from plus-size maternity to one-piece looks you won't hate to wear.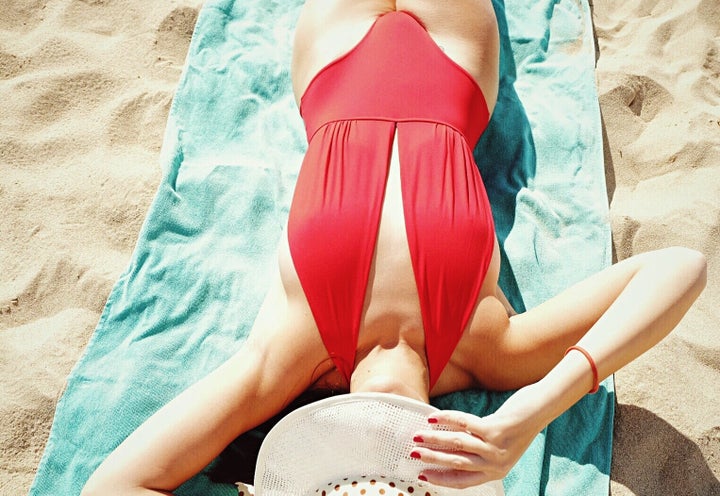 Just because we're of the belief that every body is a bikini body doesn't mean every body wants to be in a bikini. Whether you need a swimsuit with a little more support, or simply want a more conservative swimsuit alternative for the beach, these one-piece swimsuits are sure to wow even lifelong bikini lovers.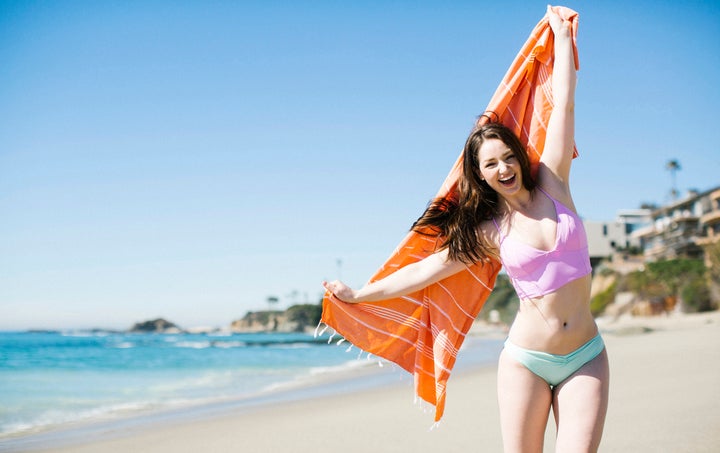 If you've got a small bust, you know the struggle it is to find cute swimsuits that make you look just even half a cup bigger. The key to flattering a smaller bust? Ruffles, bold prints and intricate details to create dimension around your chest area. Here, 22 styles that flatter small busts.
HuffPost may receive a share from purchases made via links on this page.
Popular in the Community