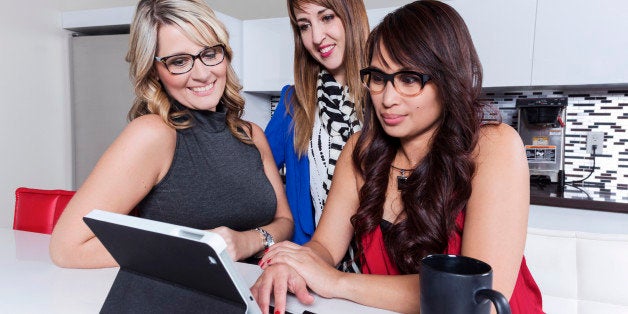 I'm pretty excited about todays post because I've put together a cheat sheet for all you biz owners and bloggers out there. I've put together the ultimate social media guide to help keep you on track in growing your social media empire!!!
I love getting emails from you guys after my posts go live with feedback and questions you may have. I've been trying to take notice in what you guys are asking so I can be sure to cover your needs in future posts. One of the most asked questions I get on the daily is... "how often should I be posting and when are the best times to post?" So instead of answering each of you one by one, I put together this blog post specifically for you. :)

I highly suggest you go ahead and pin the image above so you can easily go back and refer to it whenever you need. It's really everything you need to get going on social media. Follow this guide and you're sure to be on the right track babe. Whether your focus in Pinterest, Facebook, Instagram, Twitter or Periscope.... maybe it's all of them, I got yo' back!
If you're wanting more tips on social media, be sure to check out THIS post and THIS post to help you get on the right track.
Let's start with the top shall we?
WHEN ARE THE BEST TIMES TO POST ON SOCIAL MEDIA?
Pinterest - The best times to be posting is between 7pm and 12am. I assume it's because people are scrolling through Pinterest after the little ones have been put down for the night and they're scrolling though on their phone while laying in bed.... okay, maybe that's just what I do. But regardless of the why, the fact is.... the numbers don't lie and between 7pm and 12am have proven wonders for me. I used to pin throughout all hours of the day and once I switched over to these times, my repins increased by 150%+ NO JOKE! One minor altercation and I was getting TONS of new followers and repins on the daily. So I call that a win!
Facebook - I'm not really sure why the best times for posting on Facebook is between 1 and 4 pm. I like to think it's because people may have finished most of their to do list by this time, they've eaten lunch and want a bit of a work break before heading home for the day. That's just my analogy. Anyway, I do notice when posting between these times, my engagement is definitely higher.
Instagram - If you don't already know, Instagram is my jam. I love me some Insta. Anyway, I absolutely KNOW this one to be true. I mean, I've posted in the middle of the night before and I still get great engagement. But between 3 and 4pm is a killer. The universe must hate that hour of the day. The best way to figure out what times work best for you is to imagine a day in the life of your ideal customer or reader. Do they have a full time job? maybe posting during lunch hours or after they get off work. Are they morning people? Try posting in the early hours.
Twitter - Between 12 and 3pm are the best times to Tweet according to about 5 Google searches. Twitter may not be my thing, but when almost all the websites I ran across say the exact same thing... you know you're on to something.
Periscope - Now many of you may not be utilizing Periscope right now... but you should. Incase you didn't already know, Periscope is THE fastest growing social media platform right now. Yeah, better hop on that bandwagon. Anyway, according to a few sites I ran across, between 9am and 5pm are the best times to Scope (go live).
HOW OFTEN SHOULD I BE POSTING?
I'm so glad you asked. Everyone wants to know how often they should be posting on each social media outlet. Here's a little secret, there isn't just ONE answer. It really depends on the platform you're focusing on. For instance, people pop into Twitter and Instagram multiple times throughout the day, on the way to the restroom, in the car, while talking to other people (yeah we're so f*cking rude!!!!). While we may only jump on Pinterest once right before bed.
So I broke it down for you here:
Pinterest - Okay now this may sound like a LOT, but 20-25 times a day is recommended. But this ain't no joke. Seriously, I used to only pin maybe 2-4 times a day and once I switched over to 27 times a day... yes 27, my Pinterest started growing like CRAZY! I started Pinterest with just around 200 followers in March and I'm now to 2.1k followers. Bonus Tip: I use Board Booster to schedule my pins so it's all automatic and I don't have to do a thang.
Facebook - The average recommendation is 2-5 times a day. That said, my friends over at Kitz & Co. Media have a few clients where they post on Facebook up to 12 times a day!!! I would say as long as you're sharing real, useful content... you should be posting as much as possible on Facebook.
Instagram - I highly recommend posting at LEAST once per day... but 1-3 times a day is the sweet spot. I used to worry about posting that often wondering if people would be sick of me... ha NOPE! Once I started posting around 3 times a day, my engagement skyrocketed and my followers continued to increase. You just have to remember that not everyone that followers you is going to see each and every post you push.
Twitter - I'd say 5-7 times per day seems like the sweet spot. Like I said, Twitter ain't my thang... but a few of my friends like Melyssa Griffin posts around that often and has a great following, so she must be doin' something right. On the other hand, my friend (I say friends because we met one) Guy Kawasaki posts up to 20 times a day and swears by it. Although finding that much good content to post on the daily can be difficult so starting with 5-7 times a day seems like a safe bet.
Periscope - Making a presence on Periscope at least once a day is crucial if you're wanting to build your Periscope following. It's like television, no one wants to watch a really good Periscope and never see you again. They want more from you or they'll forget about you. Check out Zach Spuckler for more tips there. I've been following him for a bit and he's got some super awesome tips on Periscope.
WHAT SHOULD I BE POSTING?
It's the million dollar question right? Ugh, how do I find what content to be posting. It can be a tough question when you're first starting out... but once you get the hang of things and see the list below, you'll slap your hand to your forehead for not thinking of that yourself. No need to be hung up on what to post anymore, no more road blocks, completely STOP struggling with post ideas by snatching my FREE Content Ideas List HERE (taken straight from my Instagram King course).
For now, take a look at the small list below:
testimonials
product shots
flat lays
product info
"how to" guide
sales/discounts
quotes
sneak peeks
tips & tricks
product highlights
reminders
announcements
new products
holiday related
giveaways
collaborations
behind the scenes
questions/feedback
blog post snippet
other peoples content

Okay so I'm going to throw out there some SUPER important tips you need to think about while working on your social media mmmmkay?
1 - From here on forward, before you hit that "SEND" button, I need you to think to yourself.... is this image visually appealing, is it on brand and will my ideal customer find it interesting? If that answers is no, DO NOT post it. Trust me, I'm doing you a favor.
2 - From here on forward, make the effort to reply to every single comment, suggestion and question written on your posts. The last thing you want is to be "that brand" that never talks to it's community. Be known for always interacting and hanging out with your peeps. Trust me, if you think you're too good for that, you shouldn't be reading this post.
3 - Start analyzing your past posts and take notes of what images are getting the most likes/comments and which ones are a dud. Use that data to improve your future posts by replicating posts that have done well in the past.
4 - Stop using generic hashtags and start using specific hashtags to your niche. No more filling your tags with "#cute", "#love", "#like", "#happy".... start using specific tags like #momblog, #bluejeans, #orangejoggers, #cocktailblog... etc. The more specific, the better. This is how you capture the attention of people that are already interested in your blog topic or products.
Alright, now that you've got the basics... get out there are start gettin' shit done! No excuses. And don't forget to snatching my FREE Content Ideas List HERE (taken straight from my Instagram King course), it'll help you on your journey yo'!
REAL LIFE. REAL NEWS. REAL VOICES.
Help us tell more of the stories that matter from voices that too often remain unheard.