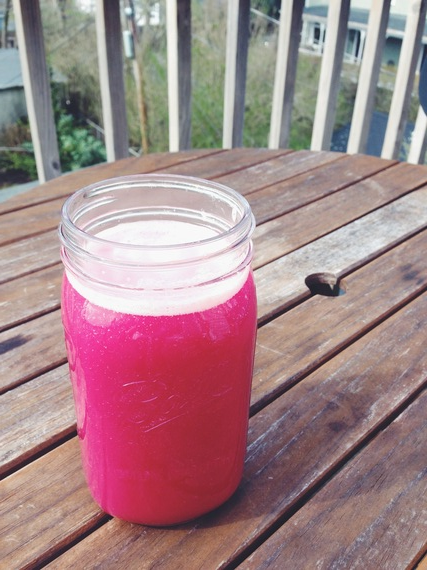 It's actually extremely refreshing and tastes just like pink lemonade. If you're looking for your go-to, thirst-quenching summer drink, this elixir is it.
Here's the nutritional low-down: Purple cabbage packs a seriously healthy punch loaded with vitamin K, C and B6, while watermelon is loaded with vitamin C. Both are anti-inflammatory among a huge list of other great benefits.
What you need:
• 3 cups purple cabbage
• 1/4 of a large seedless watermelon
Directions:
Cut up cabbage and watermelon.
Throw everything in a Vitamix (or super high-powered blender of choice). Strain the drink and enjoy.
(Or if you have a juicer, omit the water and juice the rest of the ingredients.)
Voila. You have now been hydrated.