Perhaps the single travel plan in all of 2011 that I am most excited about is the Ultimate Train Challenge that I will be participating in this September. It is going to be a chance to combine a lot of my personal highlights: lots of train travel, meeting and hanging out with some great travel writers, raising money for charity, and doing something a bit crazy that hopefully people will like reading about.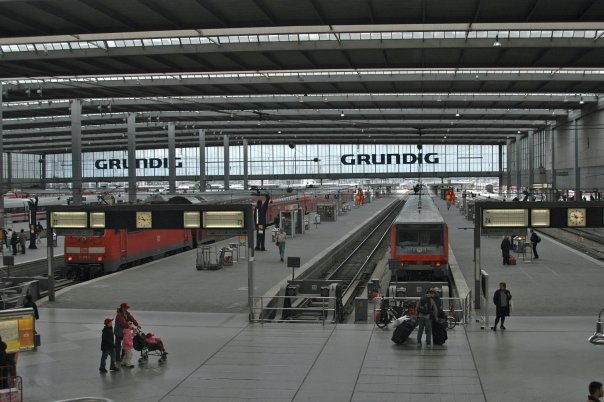 Here are the details. I invited a number of great travel writers to join me in Lisbon, Portugal, for a one-month train journey that starts on September 1st and ends in Saigon, Vietnam.
Everyone is free to take whatever route they want to get to the finish line. The variations of train routes in Europe are likely to be dramatic between all of us -- then hopefully we will all meet up in Moscow to take the same Trans-Mongolian to Beijing and split up again in China. The person or team that ends up in Saigon with the most miles traveled by rail will be deemed "the winner," as long as they follow the rules.
The rules are likewise quite simple.
To make it a 'continuous train journey,' you have to sleep each night on a train -- no taking a sleeping break in hostels or hotels. To make sure that people don't just pile up easy mileage, you can't go back into a country once you leave it and you can't repeat a length of rail (e.g. you can't take the Paris to Marseilles bullet train back and forth to pile up miles). Obviously, you also have to complete the entire journey by train.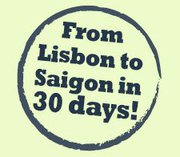 But while I am sure there will be scores of great stories for people to read from us riding around everywhere in trains, we've decided to add a series of side challenges to the effort for even more material for entertainment. There will be a big scavenger hunt along the way with a variety of odd-ball items that are going to test everyone's ability to creatively schedule their time off the trains and also are going to add in prizes for quests like "furthest point north (or south) reached in Europe" and the like.
All in all, this is going to be one wild ride. And we want your help. We've got a forum set up on the Ultimate Train Challenge website here and we'd love for you to come over and give us some suggestions for the scavenger hunt and for other side competitions. I am right now considering whether I am going to have readers help me select my route... though I am sure they are going to try to make it even more challenging than I already expect it will be without them throwing some figurative wrenches in the whole mess.
It is going to be a great ride for fun and for charity. I hope you become part of it by following and contributing to the thoughts (and to the charity, which we are in the process of selecting as you read this). Thanks.

Michael Hodson blogs about his (almost entirely) overland travels at Go, See, Write and was the crazy person that came up with the Ultimate Train Challenge while wandering around South America longing for some train travel a few months ago.