If it's true that imitation is the sincerest form of flattery, then Las Vegas is the ultimate city of compliments. The Las Vegas Strip boasts many of the most-photographed replicas in the world: the half scale Eiffel Tower, the one-third scale Statue of Liberty, the Venetian canals complete with serenading gondoliers and the light-emitting Luxor pyramid.
I've met visiting Parisians who were disappointed with the Las Vegas version of Paris streets and I'm sure there are vacationing Venetians who deride the gondola experience on The Strip, but I admit to being just one of the fascinated multitudes who return time and again to these tributes to famous travel destinations. As an enthusiastic global traveler, I've visited Paris, Venice, Luxor and New York, and I see something of the original locations permeating these replicas, but they seem to have taken on a new surreality when reconfigured into the sensory overload experience that is Las Vegas.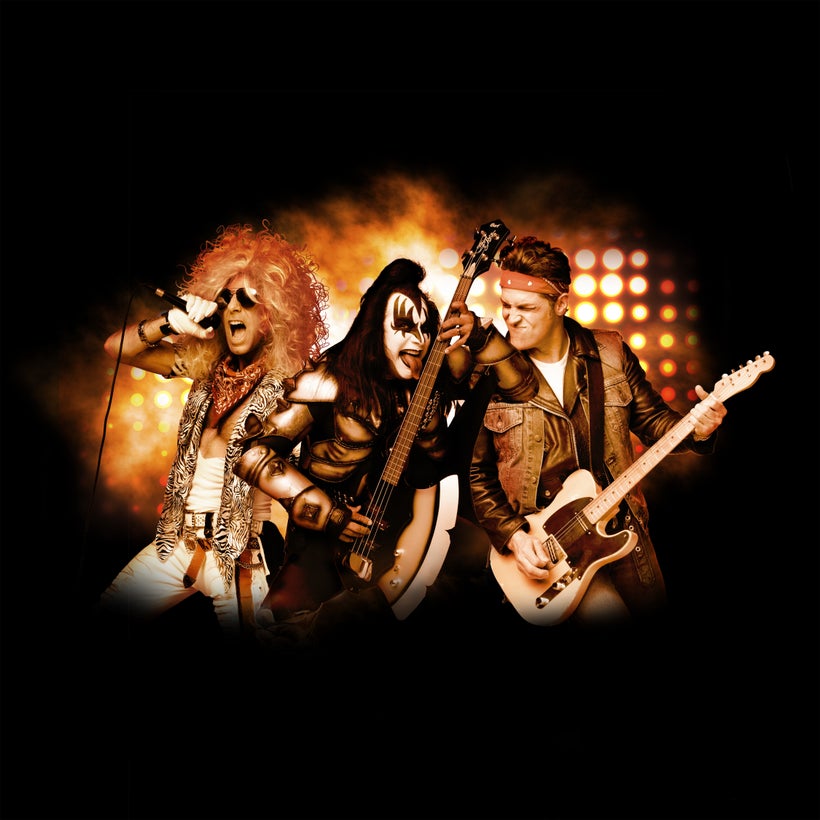 So when I heard that a new Las Vegas show was opening that features tributes to some of the most iconic musicians in rock history, I had to check it out. Stepping off the escalator at the entrance to The Stratosphere Theater, I'm greeted by a glowing image of three very familiar figures surrounded by stage lights and dry ice. The grouping is so incongruous, it demands my attention. David Lee Roth, Gene Simmons and Bruce Springsteen together on the same stage?
Of course anything is possible in the world of tribute music and show producer Dick Feeney is no newcomer to the scene. He is also the force behind the Michael Jackson tribute show MJ Live, and The Ratpack is Back. In an era of celebrity look-alike fever, Feeney knows what it takes for a tribute performer to stand out from the crowd. And in World's Greatest Rock Show, they have to not only look the part, but also sing the part.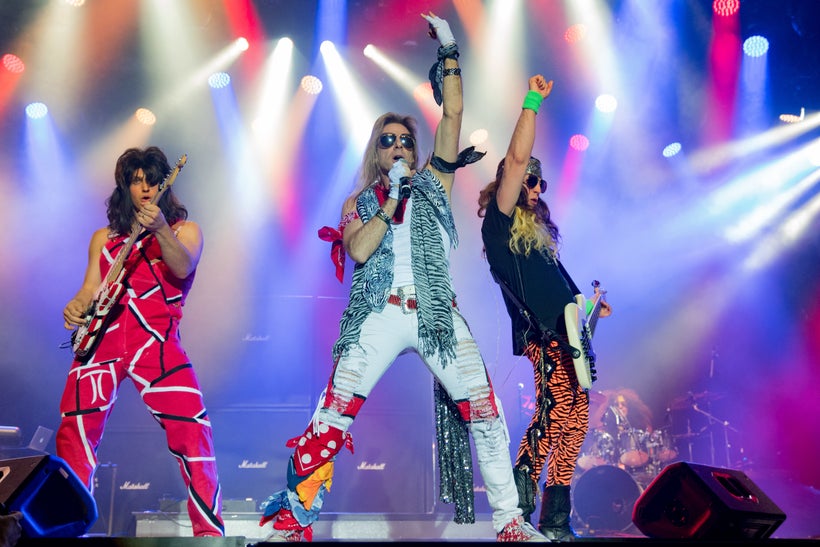 Drew Hart's energetic performance as Van Halen's David Lee Roth is definitely a stand out and hands-down winner of the best stage exit award. 70s glam metal duo Heart are convincingly portrayed by Cassie Stone and Ann Martinez who perform very slick renditions of the now iconic "Magic Man" and "Barracuda".
Meat Loaf's "Bat Out of Hell" was one of the first albums I owned and I can still recall all the lyrics to "Paradise by the Dashboard Light". So for me, Jared Dalley as Meatloaf and Cassie Stone as Karla DeVito have a lot to live up to. But from the moment Dalley roars onto the stage on a scarlet flame-painted motorcycle, he has me in the palm of his lace-draped, sweaty hand.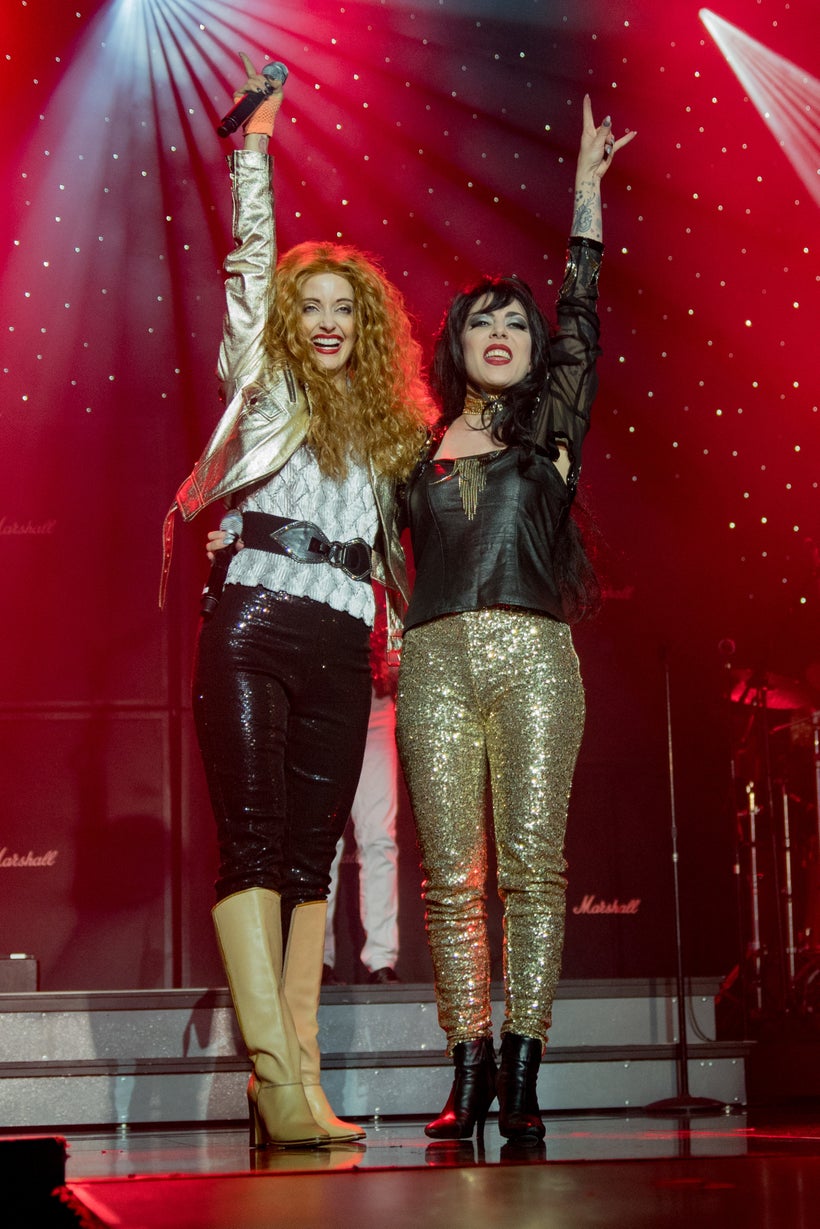 A Bruce Springsteen complete with a full E Street-type band also makes an appearance, along with Journey and a cameo Ozzy Osbourne. But with the audacious title of World's Greatest Rock Show, a spectacular grand finale is obligatory. Cue the ultimate tribute band experience – the tongue-curling, leather studded, lycra-hugging, face-painted fabulousness of Kiss. I can't claim to have ever been a huge Kiss fan, but tonight I'm won over by the grandeur of the illusion created by these four tribute artists – Luis Reyes as Gene Simmons, Steve Mitchel as Paul Stanley, Nick Burbey as Ace Frehley and Mike Beans as Peter Criss.
In true Las Vegas tradition, the show could also be titled World's Most Accessible Rock Stars. Because at the end of the night, audience members can photograph themselves surrounded by a flotilla of famous figures and - if only temporarily - impress some susceptible social media friends.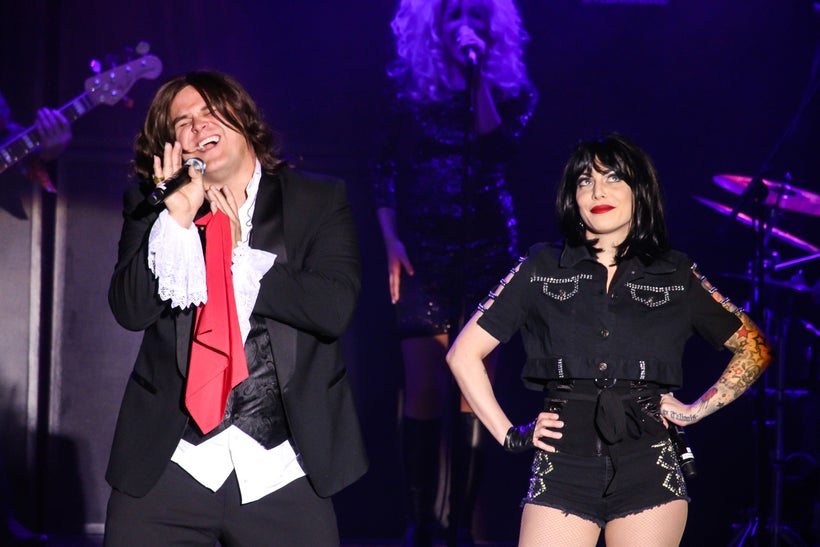 Calling all HuffPost superfans!
Sign up for membership to become a founding member and help shape HuffPost's next chapter
This post was published on the now-closed HuffPost Contributor platform. Contributors control their own work and posted freely to our site. If you need to flag this entry as abusive,
send us an email
.