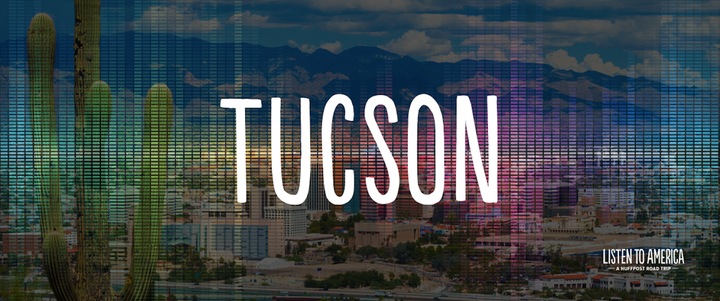 Spotify has curated playlists reflecting the local flavor of each stop on HuffPost's "Listen to America" tour using location-based data to find out what people are really listening to in 20-plus cities. Check back for more from Sept. 12 through Oct. 30.
Not far from the Mexican border, Tucson has "taken on a youthful and multicultural glow," according to one travel writer, amplified by a downtown revitalization effort that's primed some of its historical buildings for live shows. And apparently, the surrounding desert landscape ― Tucson is surrounded on a couple sides by the Saguaro National Park ― puts people here in the mood for country in particular. A Spotify analysis found some George Strait and Keith Urban fans here, along with Lady Antebellum, Billy Currington and Brooks and Dunn. The streaming service also found plenty of listeners enjoying Selena, just around the anniversary of her first album release, along with Austrian producer Filous and rapper YG.
A handful of bands out of Tucson have seen some success over the past few decades, with Calexico, Giant Sand, Green on Red and its spinoffs Naked Prey and Friends of Dean Martinez among them. "You're No Good" singer Linda Ronstadt hails from here, too. A few Top 40 tracks complete the list, available below:
Spotify playlists for the "Listen to America" campaign were created by looking at each location's most popular songs (streaming in the highest numbers at time of publication), distinctive songs (currently being streamed more in this city compared to all other cities in the world) and tracks from local artists. While many picks are data-driven, some songs are handpicked from data lists to assure the playlists reflect a variety of genres and decades, as well as a healthy gender balance.