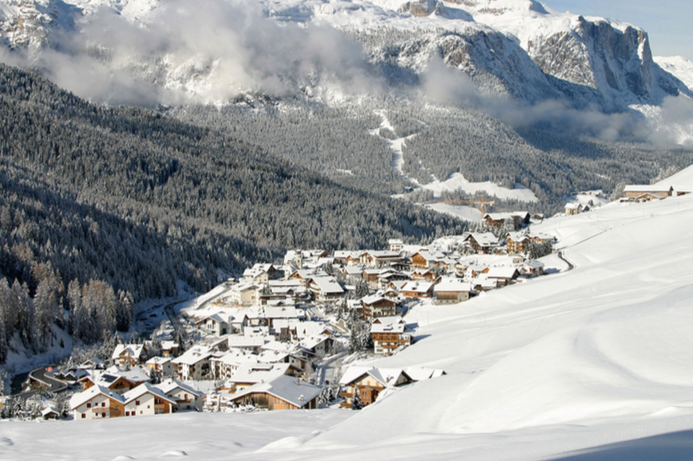 Rediscover the mountains of times past, off the beaten path. Between wooden chalets where fireplaces are always lit, cross-country trails that take you through the forest, and outings with dog sleds, hearing only the sound of the wind, here are the best places for those who are looking for a unique winter vacation, from Alto Adige to Abruzzo.
ALTO ADIGE LAS VEGAS LODGE, SAN CASSIANO (BZ)
Opening the window early in the morning and seeing the Piz Sorega landscape is an experience that is worth the trip alone, especially if you are one of the few who would stay at an altitude of over 6,000 feet above sea level. That is where the Las Vegas Lodge is located, a mountain lodge facing the ski slopes that, when everything closes, is totally isolated; it is a place for those who want to truly enjoy only the purest essence of the mountain (lasvegasonline. it). Time passes between contemplating the setting and taking exciting sled rides along the slopes of the four reserved trails. One of these trails, Trù Liösa Foram, runs nearly 2.2 miles and with a height difference of 01,640 feet; it is considered to be one of the most beautiful slopes in Alta Badia (altabadia.org). Guided snow shoe tours along white stretches of snow are organized for guests of the lodge. Some excursions take place when there is a full moon, to walk through snow illuminated solely by moonlight.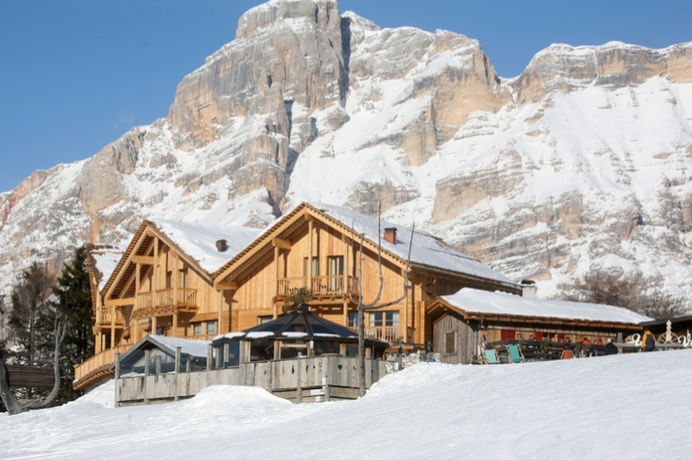 VALLE D'AOSTA AUBERGE DE LA MAISON,ENTRÈVES (AO)
Experience the great beauty of nature in the Entrèves village (courmayeurmontblanc.it). The town has maintained its genuine alpine appeal, with mountain lodges and snowy forests that you can discover with snowshoes or cross-country skis, exploring trails that cross through the Val Ferret. The Auberge de la Maison is the best starting point. It is a large mountain house, with thirty rooms, one different from the next, and a terrace facing Mont Blanc, where breakfast is served (aubergemaison.it).
Guests can be sure there will be a daily agenda of guided excursions through the snow. Those who do not ski can take walks in the snow on specially reserved trails that lead to the woods, just a few miles from Courmayeur. Upon return, you can enjoy the warm embrace of the spa and a candlelight dinner at the Aubergine restaurant.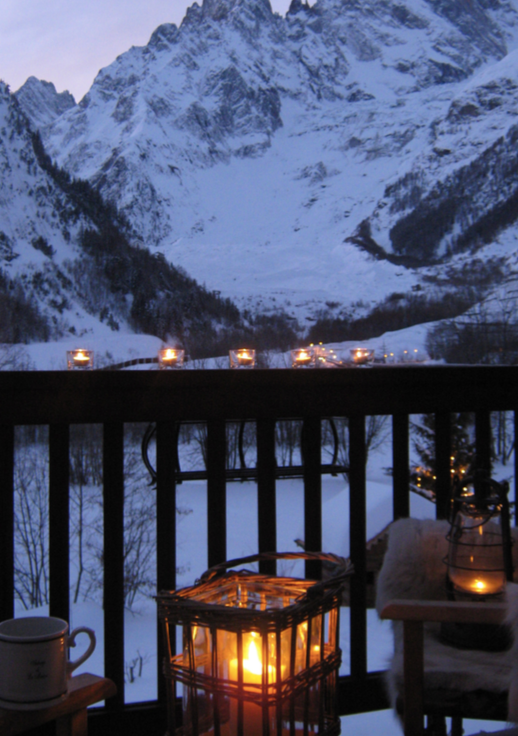 TRENTINO CHALET FOGAJARD, MADONNA DI CAMPIGLIO (TN)
At the foot of the Dolomites in Brenta, the largest ski area in Trentino, you can have a "Big North" adventure. It involves a dog sled pulled by a pack of Huskies, starting in the Nambino plains, the snowy woods that look like they came straight out of a fairy tale, not far from Madonna di Campiglio. The excursion ends at Malga Darè, a winter farmhouse in the heart of the Adamello Brenta Nature Park, where you can relax with a slice of freshly baked warm apple strudel (campigliodolomiti. it). Chalet Fogajard is also far from the slopes. It is a beautiful larch wood residence, constructed according to green building standards, completely covered in local stone (chaletfogajard.it). To get there, you must leave your car in a garage in Madonna di Campiglio and then take private transfers, as it is located in a car-free zone – you can only get there on skis. Guests are pampered with Trentino's wonderful cuisine, prepared with only local ingredients and accompanied by the best local wines, like Teroldego, Marzemino and Nosiola.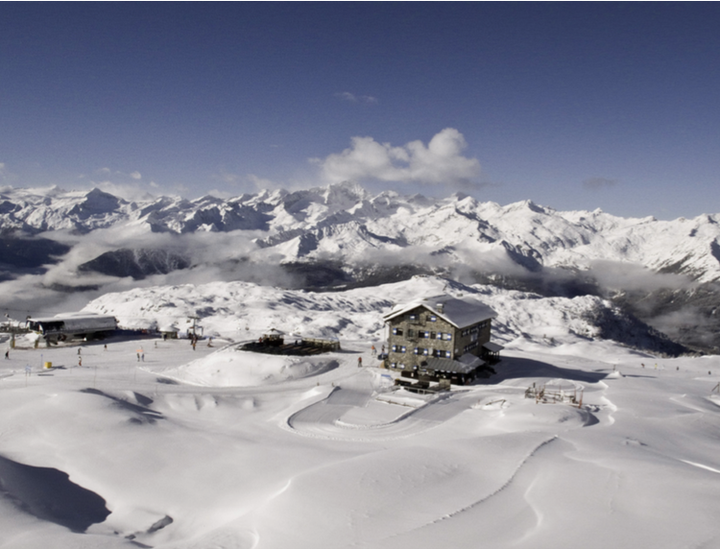 ABRUZZO RELAIS DUCALE SPA & POOL, PESCOCOSTANZO (AQ)
In Pescocostanzo, the mountains look like the backdrop of a nativity scene. It is a small village in Abruzzo, which is part of the Most Beautiful Villages in Italy Club, with cobblestone streets and seventeenth-century noble buildings and artisanal workshops where they still make lace and filigree. The Relais Ducale Spa & Pool is located in the historic center. It is a residence, decorated with great taste, where nothing is left to chance. The fireplace warms the environment and the library offers a great selection of books to enjoy while sitting in comfy easy chairs and mulling over a glass of meditation wine. And then there is the spa, practically a private lounge, with a heated pool, hydro- massage, Turkish bath, sauna and even a gym for those who want to train for the cross-country skiing trails. The quietest ones are at the nearby Bosco di Sant'Antonio Natural Reserve, in the Majella National Park. Here and with a guide, you can follow animal tracks in the fresh snow (parcomajella.it).