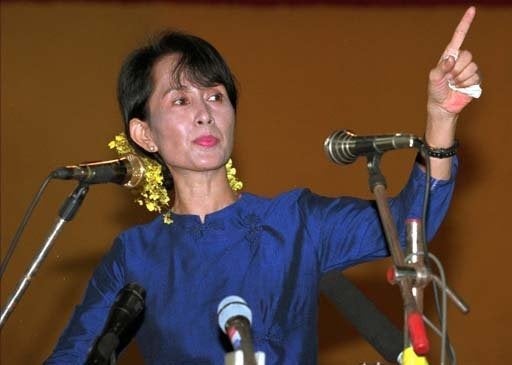 GENEVA--Here on the glistening shores of Lac Léman, large chunks of what should be the best of the United Nations are quietly being taken hostage. Perhaps it's the DNA of failure that's embedded in the walls of the old Palais des Nations where the League of Nations once met, without a single American delegate, and failed to prevent the rise of Nazism, Krystallnacht, the Holocaust and ultimately the Second World War.
More likely, it's some instinct of bureaucrats. Once they get their hands on a sinecure of mediocrity, they're inclined to do their damnedest to hang onto it, no matter how grotesquely distorted it becomes thanks to the single-mindedness of a small minority of the world that believes more passionately that their religion, their political system or simply their right to rule should hold sway.
As any UN guide will explain to his or her captive audience of international tourists, the UN center in Geneva is devoted largely to humanitarian, social and economic issues, leaving politics, diplomacy and the preservation of peace to the more accomplished diplomats back in the Secretariat building on the East Side of Manhattan. So it's here, especially in the critical human rights area that things have gone so badly wrong.
Ruth Wedgwood, an independent human rights expert in Geneva for the past five years, a member of World Policy Journal's editorial board, and a brilliant professor of international law and diplomacy at The Johns Hopkins University in Washington, writes that "regional politics still drags like a befouled trawler net across the ideals of the United Nations organization."
What she means, and what apparently caused the resignation of the brilliant and effective UN High Commissioner for Human Rights, Canadian jurist Louise Arbour, is the fact that the 132 members of the so-called Group of 77 "southern states" representing the developing world, and most specifically its 56-member Islamic subset, have effectively hijacked the entire human rights process and used it as a mechanism to beat up on Israel and its "treatment" of Palestinians. There's been no mention of Rwanda or the former Yugoslavia, where Judge Arbour previously served as chief prosecutor for war crime trials. Nor, indeed of most of the other most egregious violators of human rights of their own or neighboring citizens, particularly in the third world.
Israel is excluded entirely from proceedings of the Human Rights Council, created two years ago allegedly to right previous wrongs. Also excluded is the United States, which has pointedly refrained from campaigning for a seat on this clearly perverted body. (Didn't the UN learn what happens to an international organization when a major nation or nations find themselves excluded? Delegates need only stroll down to their library in Geneva where the minutes of the League of Nations are still stored to examine its deliberations minus the United States, which never ratified the Treaty of Versailles that created it and never joined the body.)
Nevertheless, Israel-Palestine, as Prof. Wedgwood points out, remains the single permanent item on the agenda of the Human Rights Council here. Forget abuses by authoritarian governments ranging from Belarus to Cuba -- they get nary a moment of scrutiny. Oh and that horrifying human rights abuse of a few editorial cartoons of Muhammad published by a Danish newspaper back in 2005? That's still on the radar screen these days here in Geneva.
What hasn't managed to find its way onto the agenda? A lot. Start with Darfur and the millions killed and starved there in the modern world's most horrific Holocaust. Move across to Zimbabwe and the thousands killed and maimed in the interest of keeping in power Robert Mugabe, one of Africa's most notorious dictators and president- for-life. Finally, there's the other side of the Israeli-Arab impasse -- Israel as victim, of rocket attacks on homes and offices by Katyusha rockets launched from southern Lebanon.
On the docket next year, however, is a $9 million sequel to the 2001 Durban World Conference Against Racism where openly anti-Semitic literature was on display in public areas and equally distasteful rants were featured in the debates, broadcast over loudspeakers and around the world.
Judge Arbour has been considerably more diligent in her attempts to bring to the UN human rights process some sense of fairness and accountability--holding to the fire of her own personal ire the feet of human rights abusers around the world.
"All things considered in human rights law we have achieved more in the past 15 years than in the previous 50 in taking personal criminal accountability to where it is now," she told The New York Times' Marlise Simons in a recent farewell interview.
But law seems to have little to do with the functioning of the broader human rights agenda in Geneva. The Human Rights Council, over which Judge Arbour does not preside, carries none of the sense of a sure moral compass that has guided her even-handed actions as she has brought her mission to bear equally on China and Sri Lanka, Pakistan and the United States (remember Guantanamo?). She's even sought entry to North Korea and Myanmar, but been refused.
Moreover, and equally to her credit, she's also battled gamely against efforts by the Human Rights Council to gain control over her office. Now, it's vacant. Judge Arbour officially left office last Monday. It's up to UN Secretary General Ban Ki-moon, the veteran South Korean diplomat, to replace her. Hopefully he will move quickly to ensure at least a single voice of reason along the banks of Lac Léman and return some even-handedness to the international human rights agenda.
Calling all HuffPost superfans!
Sign up for membership to become a founding member and help shape HuffPost's next chapter