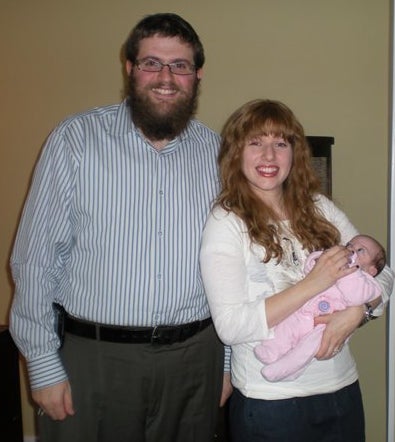 Sitting in the car outside the hospital, immediately after the medical procedure that determined our infertility and still somewhat anesthetized, a well-meaning and truly loving relative, sitting at our side, said to my wife Chavie and me: "What do the doctors know anyhow? You must have faith and G-d will help."
He was right that G-d would help, though not in the miraculous biological sense that he wished for. A few minutes later, we received a phone call from Chavie's dad, a respected Texas Rabbi and a thoughtful soul, in which he said "I have no doubt that there are children in the world that G-d intends for you and Chavie to care for."
His words were a blur, but it undoubtedly planted a fruitful seed.
"G-dsent" is a commonly used term in the American vernacular, and it seems to me, that it's normally expressed when something goes the way we envisioned. It seems unanimously accepted that if G-d, in His infinite wisdom, agrees with our, finite, assessment of life and its layers of depth, then it's a "G-dsent." It's not often that people scream it's a "G-dsent" when experiencing intolerable challenges. In my last blog post, "G-d's infertility," I wrote about the hardship and pain of infertility, of being unable to experience the gift of biological children. Today, I'd like to focus on the gift of adoption:
At first, the idea of adoption seemed crazy. Growing up, Chavie and I knew of a handful of fellow Orthodox Jews who'd adopted, but the concept as a whole was unfamiliar. Many who suffered with biological childlessness, did so in silence and without alternative options. We asked ourselves a thousand questions: Do we even want to raise someone else's biological child? Would it really be a family or just a make-believe mechanism for us to play house and look like the rest of society? How does one even start to go about the process of adopting? How could we afford the small fortune it costs to adopt? The questions and doubts buzzed in our heads, while still trying to come to terms with the infertility diagnoses itself.
For 15 agonizing months, our minds churned and our hearts ached, giving us the much needed time to solidify our yearning to create a family. If it's a "G-dsent" indeed and He chooses to bless us through a different manner, who are we to challenge Him? If we believe, as Judaism teaches, that G-d is Omnipresent, Omniscient and Omnipotent, then it became obvious to us that He knows how painful it is for us and that He's guiding us to the proper result for us. We are students of the Torah, the Jewish testament, in which we read of Moses, the biological child of Amram and Yocheved, being raised by The Pharaohs' daughter, princess Bitya, who, in the Book of Chronicles, is recorded as Moses' mother. In the Scroll of Esther, we read about Esther's adoption by her cousin Mordechai and in Genesis, we read about Asher's daughter Serach. Serach was not Asher's biological daughter, but rather Asher adopted her as his daughter after marrying her mom. The Midrash teaches that Joseph, while exiled in Egypt, married Osnat who although is mentioned as daughter of Potifar and his wife, was actually the daughter of Dina and granddaughter of our patriarch Jacob, who was adopted by the royal Egyptian couple.
Biblical stories were coming alive in Montana.
One bright Tuesday morning, sitting in a New Jersey gas station, the long awaited call finally came: "Rabbi, you and your lovely wife can now come to the agency and pick up your beautiful baby." Our emotions at that moment are hard to articulate and the positive change that our baby, Chaya, had on our life is one we live with every moment. The pain, the brokenness, the hopelessness, the loneliness, all ended the moment G-d showed us, in the words of Paul Harvey, "Now you know the rest of the story." Now you know, Chaim and Chavie, that I always intended for you to be a "Mommy" and "Aba," but on my terms, not yours. We think we know it all, but G-d decides our life experiences and we'd live healthier lives if we surrendered ourselves to Him and allowed Him to guide us to our destiny.
On August 28, 2009, 3.5 years after our marriage, in a third world country thousands of miles from Montana, a Yiddishe Mame (Jewish mother) gave birth to a baby 9 weeks prematurely. The baby weighed three pounds and her tiny life was hanging in the balance. Hospitalized with substandard medical care for over a month, hooked to a respirator and undergoing several preemie surgeries, she managed to survive and make it to the United States where she underwent further medical evaluation. Throughout the entire ordeal, the mom was scared and shocked, as this pregnancy was unexpected and was looking to give her baby a life she couldn't offer at the time. She called her Rabbi who called on us and a match decided in heaven was made on earth: the woman's deep desire for her child to have a physically and spiritually good life, and our longing for a family, met at the corner of faith and happiness.
The adoption process is full of mysteries. Minds change, emotions run high, confusion reigns, States and Countries differ in their laws and after overcoming so many challenges, you're bringing a child into your life that has a different genetic makeup and history than his/her parents. It's truly unconventional, but, as Chavie and I see it, "unconventional" and "exceptional" are interchangeable.
In Bozeman, where we reside, there are many adoptive families, and I think it reflects the healthy attitude to life that Bozemanites share. Living life while expecting G-d to follow our plans, instead of us following His, is foolish and, quite frankly, arrogant. G-d directs us to where He wants us and when He calls, it's our duty to answer. We still hope to one day experience the gift of a biological child, because it does seem kinda cool, but in the meantime, we celebrate every day with the gift of our family, one that G-d Himself created for us.
Stay tuned for Rabbi Chaim's next article "G-d – the family Planner".
Related
Before You Go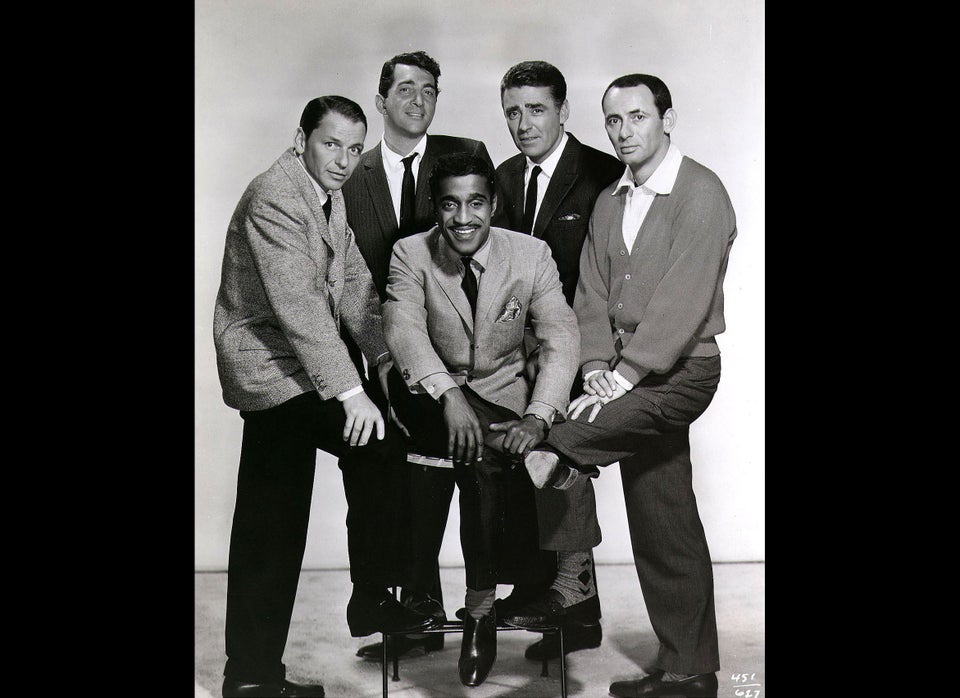 11 Celebrities You Didn't Know Were Jewish