A new ad campaign is giving breastfeeding a supermarket-style twist.
North Carolina ad agency BooneOakley created pro-breastfeeding stickers resembling the ones you find on fruits and vegetables in grocery stores. The stickers feature text about some of the purported health benefits of nursing and phrases like "Locally Grown," "Guaranteed Fresh" and "100% Natural." They also serve as a memory aid to remind moms which breast to nurse from next.
BooneOakley also put together a series of posters that show photos of the stickers on pregnant and nursing women's breasts.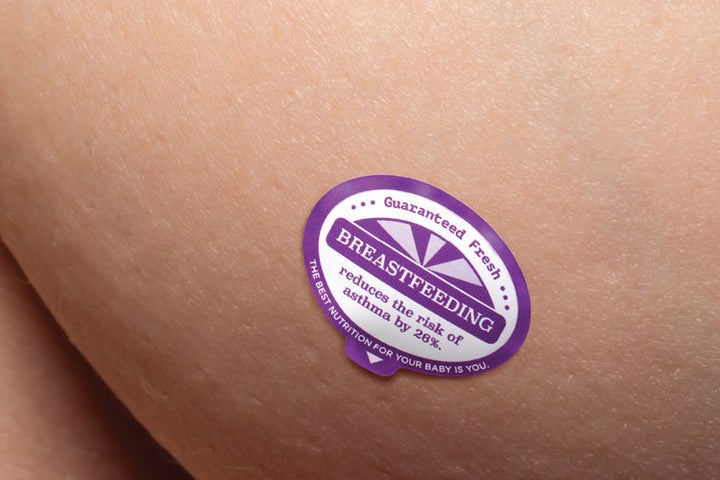 "The concept came from seeing fruit stickers in the produce aisle," the website states, adding, "As soon as people see a fruit sticker they know that the product is healthy and natural. That's the same way we want women to feel about breastfeeding. These posters show expecting and new moms that 'the best nutrition for your baby is you.'"
The posters may be considered NSFW to some, but the agency was purposeful in its decision to show nipples. In an interview with Adweek, BooneOakley copywriter Mary Gross explained, "We're so used to breasts being sexualized. But to a newborn, it's nutrition. You don't censor fruits and vegetables, do you?"
Keep scrolling for a look at the pro-breastfeeding campaign posters.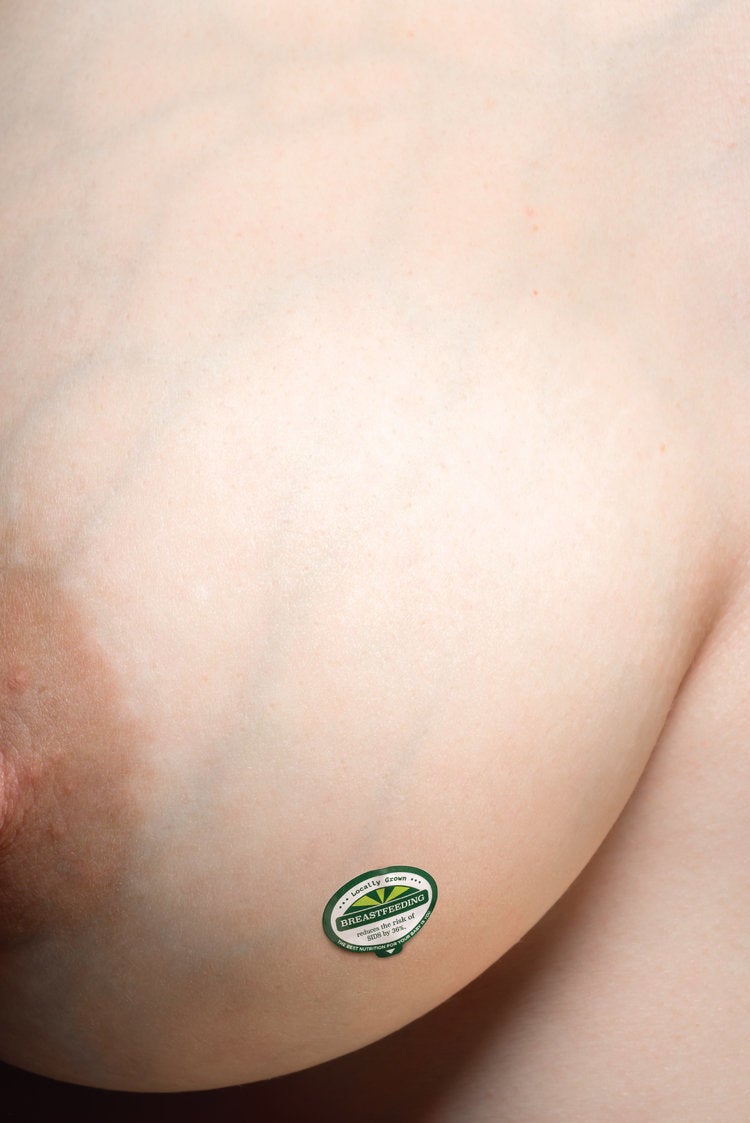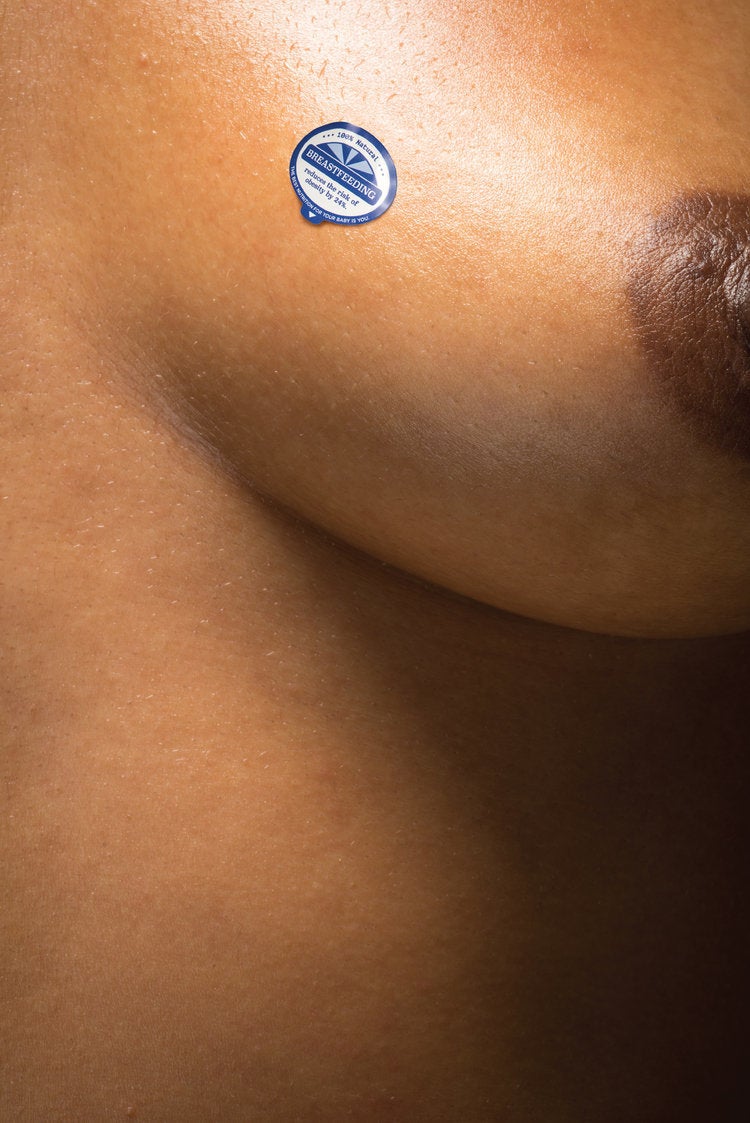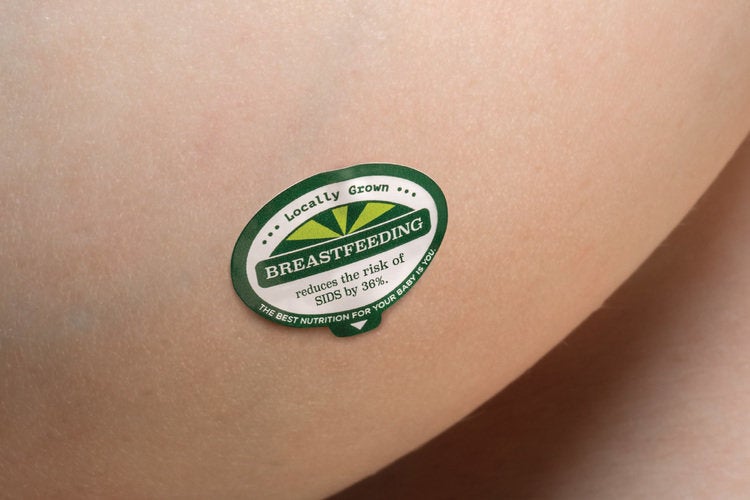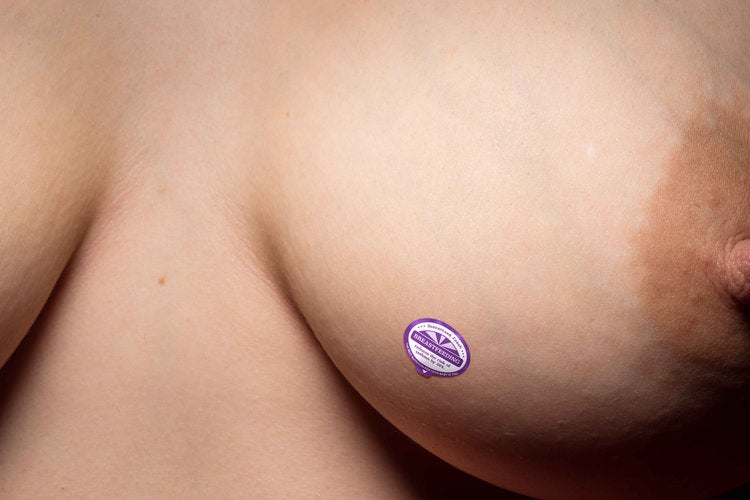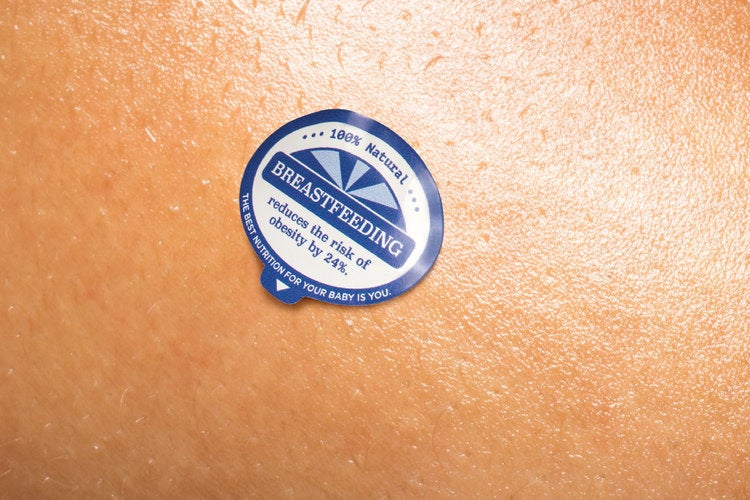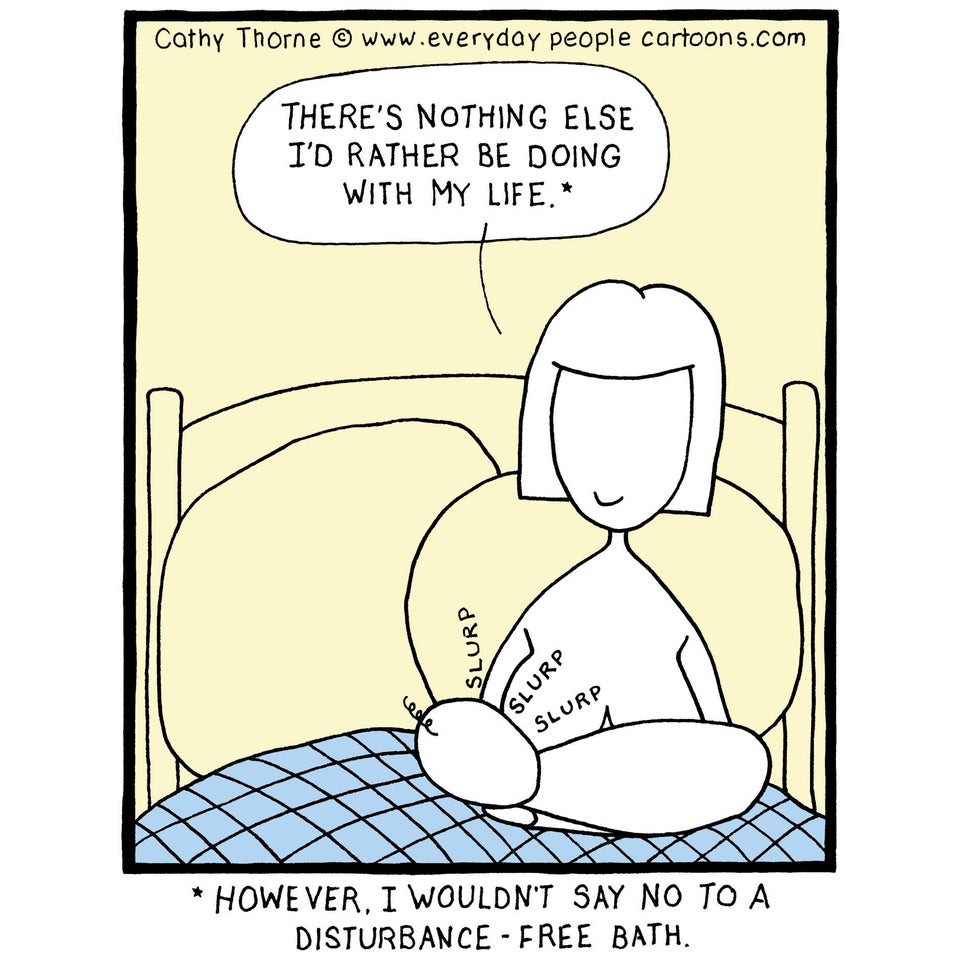 Comics About Breastfeeding