Our hero, Michael Scofield, overlooks the yard of the prison, the plans for which he's had tattooed over his entire body. Of course, there's no rest for a man bent on breaking his brother out of a state penitentiary, so he's also fiddling with a screw that will later become a crucial part of his escape plan.
Enter one of the prison's most notorious inmates, Theodore Bagwell, aka T-Bag, while a young man trails behind holding his pocket like a lifeline.
"You're just as pretty as advertised, prettier even," T-Bag sneers at Scofield, as his presumed lover casts a jealous glance.
"Looks to me like you already got a girlfriend," he fires back, before T-Bag offers up his other pocket in return for something the audience is never privy to.
This exchange in the second episode of "Prison Break" marks a rare moment during the series' original run that alludes to the possibility of gay sex behind bars. Whereas shows like "Orange Is the New Black" and "Oz" explored what it's like to be incarcerated and queer ― becoming favorites among LGBTQ viewers ― "Prison Break" prioritized thrills over a realistic depiction of the criminal justice system. The series was always about getting out, instead of what happens when you're in. Who has time to worry about sexual orientation when there are origami cranes with inscrutable messages to fold?!
Then something changed. Its star Wentworth Miller came out as gay in 2013, casting his celebrity and the series in a new light. Three years later, "Prison Break" was revived with an escapee who happened to be gay and Muslim, as well as three openly gay actors in leading roles. For a Fox action show heavily geared toward young men, no one expected the series to score representational wins on screen, let alone behind the scenes. And yet by breaking from convention, "Prison Break" ensured itself a legacy more permanent than any tattoo.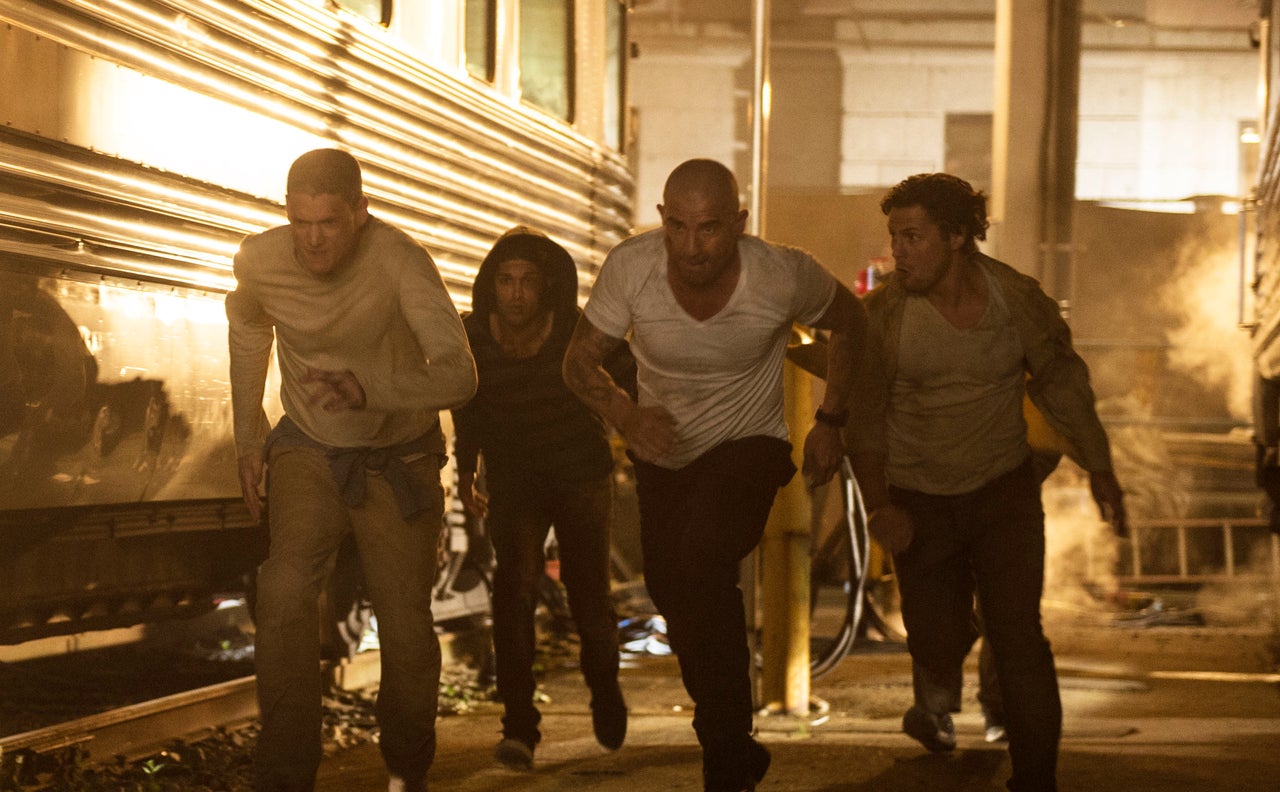 Before Miller came out publicly in a letter rebuffing a film festival's invite due to Russia's crackdown on LGBTQ rights, "Prison Break" creator Paul Scheuring was already in the know. The actor was out privately to friends and family, but his sexuality was something of a mystery to the rest of us. While shooting early seasons of the series, Scheuring says it was clear Miller was struggling with all the things you'd expect a closeted actor working on a network action show might face.
"We're not in the day and age where Fox would say, 'Hey Wentworth, you have to be Rock Hudson,' but closeted actors have been a long-standing culture in Hollywood," Scheuring told HuffPost. "So on some level that's not a decision [Miller] made on his own because that was the thing to do."
"You could see that burying that silence was a pretty heavy burden for him. I think he became increasingly emancipated when he came out," he continued. "I've seen the entire arc and you always want to see somebody moving toward light and happiness."
That was the direction Miller was headed in after an emotional and widely shared speech at a Human Rights Campaign dinner, in which he opened up about his own coming-out story. He quickly became an inspiring figure in an industry that's historically silenced gay actors by revealing his own struggles with suicide, depression and even body-shaming.
As a result, his work on "Prison Break" became immediately politicized, regardless of whether he ever had any intention of making Michael Scofield a queer hero.
"When I'm on set, I'm there to do my job. I'm there to color in my little corner of the 'Prison Break' universe," Miller told HuffPost. "I'm not really thinking about sending messages about queer visibility. Which doesn't mean messages aren't being sent. I think just my presence, on-screen, as an out actor, for some viewers, that's meaningful. It's meaningful to see a gay male lead in this kind of macho-retro universe."
Scheuring maintains that Miller's decision to come out didn't influence the direction of the nine-episode event series. He simply wanted to challenge the show's viewership with a window into the LGBTQ experience. From the onset, "Prison Break" has been immensely popular among young men in the crucial 18–34 demographic with a passionate fanbase at home and, perhaps even more important, abroad. These are the people Scheuring wanted to reach.
"Obviously a lot of places in the world are very liberal in terms of the LGBT community, but there are a lot of places that aren't," the creator explained. "'Prison Break' has a huge following in the Middle East, so I wanted to give viewers a season that rewards them for all the things they love, but at the same time makes them a little uncomfortable and root for a guy they might malign otherwise for his homosexuality."
Set in a Yemeni prison, the opening episodes of the revival hit familiar beats, with Scofield as the mastermind behind an escape plan involving a ragtag group of inmates. The setting and questions surrounding his presumed death give the new season a creative boost, but the most welcome surprise arrives in the form of Sid (Kunal Sharma), a young Muslim man sentenced to 20 years in prison for being gay.
As the target of routine abuse at the hands of religious extremists, Sid is living in a queer person's worst nightmare. With the threat of violence looming around every corner, the character is in survival mode, as his mere existence stands in direct defiance of prison and societal norms. Thankfully, the series allows for more tender moments with the character, where Sid opens up about a past relationship and his struggle for self-acceptance. No, you didn't switch over to Netflix. You're still watching that show on Fox about tough guys breaking out of prisons.
"Obviously I'm in favor of queer characters on-screen. As many as possible. But it needs to be done right. Respectfully." Miller explained. "I think there was a lot of diversity in the original 'Prison Break.' And having gay characters in the reboot is a natural progression. Not having them would feel odd, out of step with the times."
Sharma echoed Miller's sentiment, applauding the writers for including the story gay Muslim man in a television landscape that typically erases them. "As actors and storytellers, we have a responsibility to give a voice to those who feel like they haven't been heard or appropriately represented," Sharma said.
However, the depiction is not without its flaws. Like many LGBTQ characters on-screen these days, Sid becomes the latest victim of the "Bury Your Gays" trope. He survives the prison break, but dies during a knife fight with ISIL member Cyclops (Amin El Gamal) shortly after. Despite his unwavering inner strength, the character's story is largely defined by his tragic circumstances, which makes his death that much more disappointing. Miller, for one, hopes "Prison Break" learns from Sid's demise and ensures that any future queer character on the show "lives to see the end credits."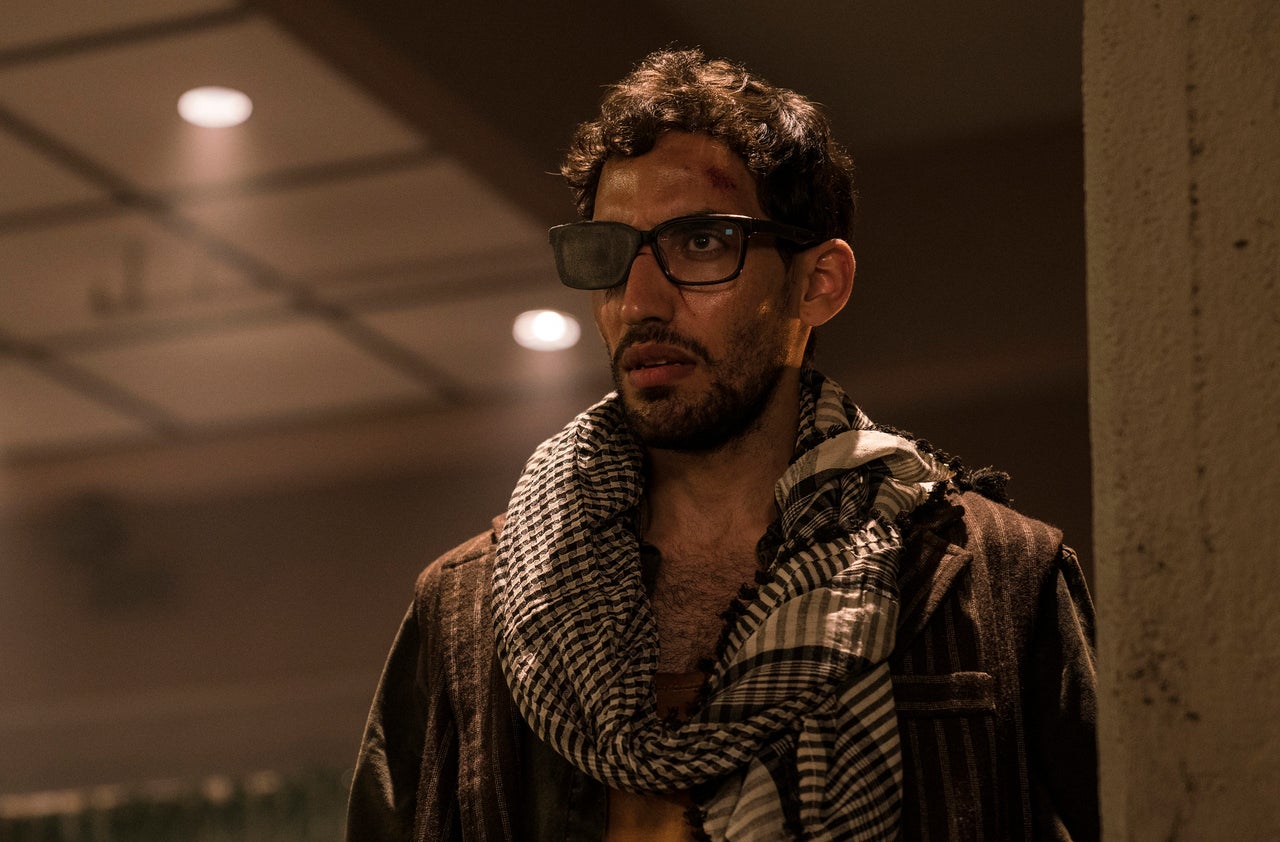 Still, if the on screen representation leaves something to be desired ― despite the leaps and bounds made since the first season ― then having three out actors in the cast is certainly worth celebrating. In addition to Miller, Augustus Prew, who recently got engaged to his partner, joined the cast along with El Gamal, a gay Muslim actor.
El Gamal calls the casting "subversive" especially given the material at hand. Queer actors are typically pigeonholed into playing roles that align with their gender and sexuality, but here, openly gay men play everything from heterosexual love interests to escape artists and ISIL villains. Isn't this the future liberals want?
"It's exciting to see that [Wentworth] coming out has not had any effect on how much people love the show," El Gamal told HuffPost. "He's sort of the living embodiment that queer actors can play any character in any kind of genre. Having them be proud of their private life does not hinder their ability to do their craft and be commercially viable."
As "Prison Break" heads into what could be its series finale on Tuesday night, becoming a mainstream action show that actively embraces gayness might just be its greatest cultural contribution. Unlike the reboot of its Fox sister series "24," "Prison Break" not only returned with a greater sensitivity to how the world has changed, but also with a dedication to moving the ball forward. Much like the trajectory of its leading man, the series trended toward openness and understanding, creating opportunities for actors and series to follow in its footsteps. Only time will reveal how "Prison Break" will impact pop culture's notions of sexuality and stardom. For the time being, its audience, whether they like it or not, is better for it.
"A lot of people are just tuning in to be entertained. And that's fine," Miller said of the series' legacy. "And then there's other people, who love Michael Scofield but maybe they don't love gay people, and now they're wondering if that means something, that they're hero worshipping this character that's played by an actor they know is gay ... They'll need to work that out for themselves. It's not my business."
The season finale of "Prison Break" airs Tuesday 9 p.m. ET on Fox.