Caitlyn Jenner's public transition has been one of 2015's cultural highlights, and we're excited to more fully explore her story in the new documentary series, I Am Cait, premiering on the E! Network this Sunday.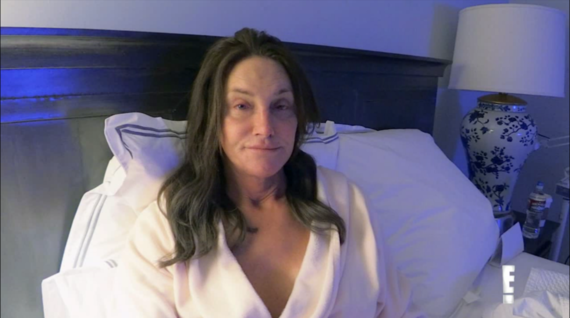 In one of the preview clips E! has shared, we learn a troubling fact about Jenner: She's suffering from insomnia. In the clip, Jenner turns to the camera and shows that she's up at 4:32 a.m., unable to sleep.
With the newfound responsibility of being one of the most important voices in the transgender rights movement, it makes sense that she'd have trouble sleeping. As she says in the clip, "What a responsibility I have toward this community. Am I going to do everything right? Am I going to say the right things? Do I project the right image? My mind's just spinning with thoughts."
Interestingly enough, Jenner -- when she gave her big interview to Diane Sawyer in April -- said that being transgender isn't something she could just sleep away. "You can't take two aspirin and plenty of sleep and you'll be just fine," Jenner said at the time. "It doesn't work like that."
We're excited to follow Jenner as she becomes more comfortable with her new life. Hopefully, with time, she'll find it easier to get some shuteye.
Calling all HuffPost superfans!
Sign up for membership to become a founding member and help shape HuffPost's next chapter