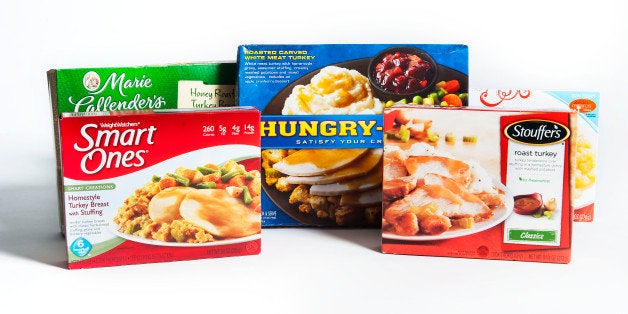 Frozen dinners are as much a part of American heritage as apple pie or baseball, and just about everyone has eaten one at some point or another, be it an old-school Swanson turkey dinner or a cheesy DiGiorno pizza. And while brands like Lean Cuisine are working hard to provide options that are both healthy and tasty, today there are more unhealthy frozen dinners than ever before, and we've rounded up the top 15.
The frozen dinner (alternatively known as the TV dinner) has a long and interesting history. In the 1940s, Maxson Food Systems first manufactured frozen meals (dubbed "Strato-Plates") that could be heated up onboard an airplane and served to passengers. They had the familiar compartmented trays, but were never sold retail. In the late 1940s, a company called Frozen Dinners, Inc. began selling, well, frozen dinners on aluminum trays to the masses. In 1954, the Swanson company appeared on the scene and coined the term "TV dinner," the phrase we still associate with these quick and easy meals today. They caught on quickly in the post-WWII era, when women were increasingly working outside of the home, yet still largely responsible for preparing meals as well. One of Swanson's 1950s ads appealed to convenience with the tag line, "I'm late -- but dinner won't be." Convenience was king in the 1950s, and TV dinners -- often served on folding "TV trays" set up in front of the couch -- were right there in the middle of it.
While some of the unhealthiest frozen dinners officially contain two servings, the reality is that most people will just eat the entire package (unless it's a "family-style" meal). For that reason, we included dishes like DiGiorno's "Small-Sized" pizzas (which are certainly consumed in one sitting, even though there are technically two servings), but left out Tombstone's pizzas, for example, which can (and should) serve more than one. A good rule of thumb if you're looking for a healthy(ish) frozen dinner? Note that the Hungry-Man brand -- the new identity for some Swanson frozen dinners -- actually hypes the fact that some meals clock in at more than a pound of food, and be wary of buzzwords like "Extra Helping" or "Satisfying Serving" that only mean larger portions and a higher calorie count. So read on to learn which 16 frozen dinners you may want to avoid, based on the amount of fat, calories, and sodium per package.
Stouffer's Satisfying Servings Lasagna Italiano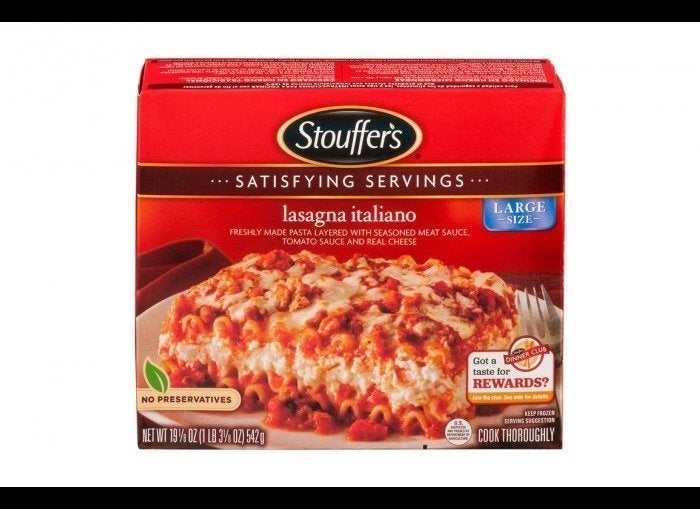 Stouffer's Satisfying Servings Salisbury Steak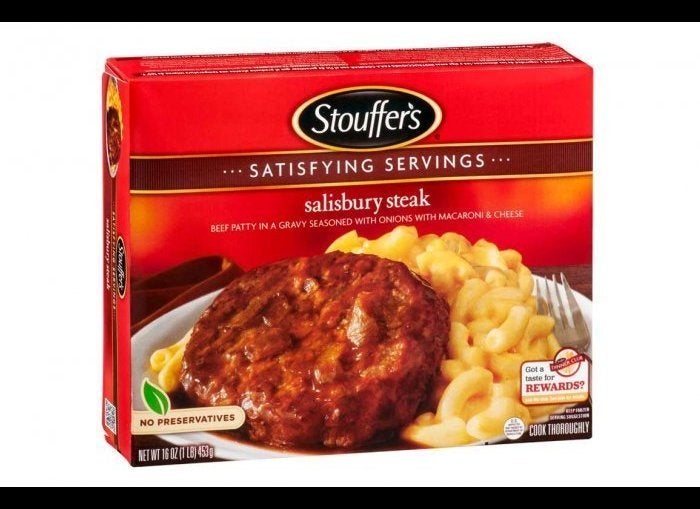 Stouffer's Fettuccini Alfredo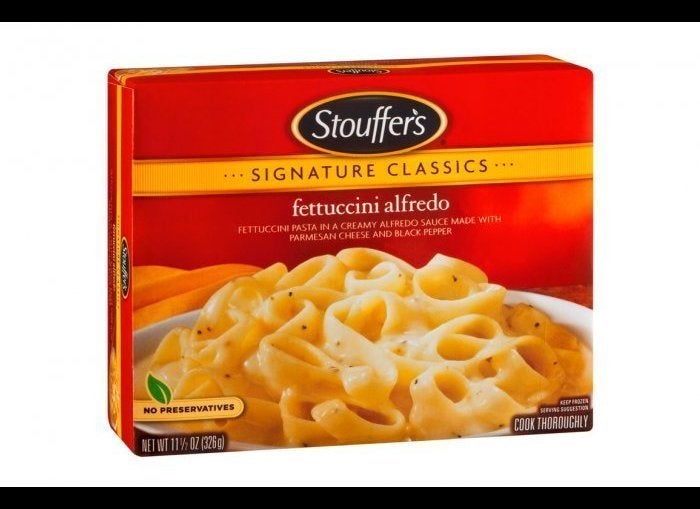 El Charrito Grande Saltillo Enchilada Dinner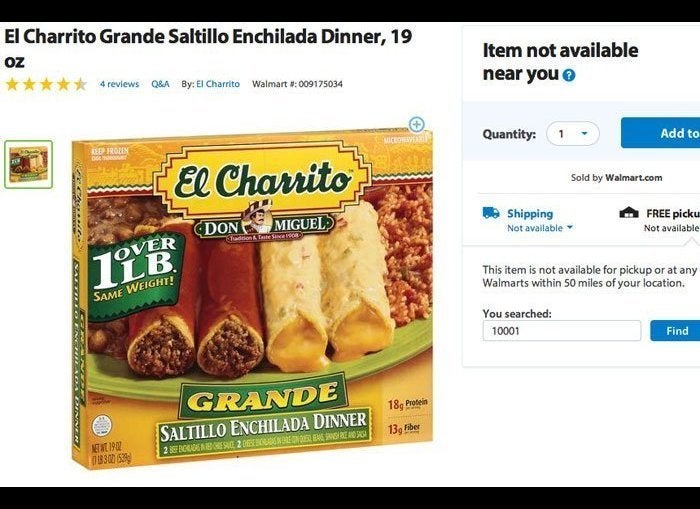 Related