Unicorns may not be real, but the unicorn trend definitely is.
The general appeal seems to stem from the fact that these mythical creatures evoke feelings of nostalgia and whimsy... while also offering up a vibrant color palette that makes for gorgeous visuals.
Looking back over the last 12 months, you can see a huge surge in interest around the "Unicorn" search term.

This trend hit an all time frenzy recently with the unveiling of the Starbucks "Unicorn" drink. Available for one week only, the brightly-colored beverage was "sweet and fruity" at first sip before transforming into a "pleasantly sour" experience. Reviews of the taste were overwhelmingly negative, but the the pink and blue drink still sold out across the U.S. because of its aesthetic appeal. The Unicorn Frappe also kicked off other magically themed drinks, including unicorn lattes, and mermaid frappuccinos.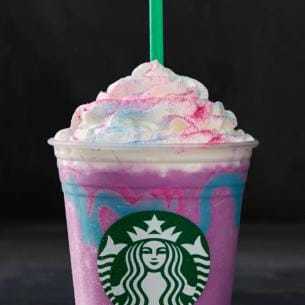 These days, it's really just all about what looks good on Instagram!
So where did it all begin? A natural food blogger in Miami is credited with kicking off the trend. She began posting photos on her blog and before long, her Unicorn toast was being pinned thousands of times across various social networks.
Next up, Nicki Minaj, brought unicorns into pop culture. In the single, "Make Love" by Nicki and Gucci Mane, Nicki rides in on an inflatable unicorn float. The unicorn float instantly became the pool party accessory of the summer.
The unicorn pool float is available for purchase on Amazon and eBay. There are also giant inflatable pool floats available in the shape of swans, pizza, doughnuts, flamingos, pretzels, and pineapples. But obviously, unicorns are best.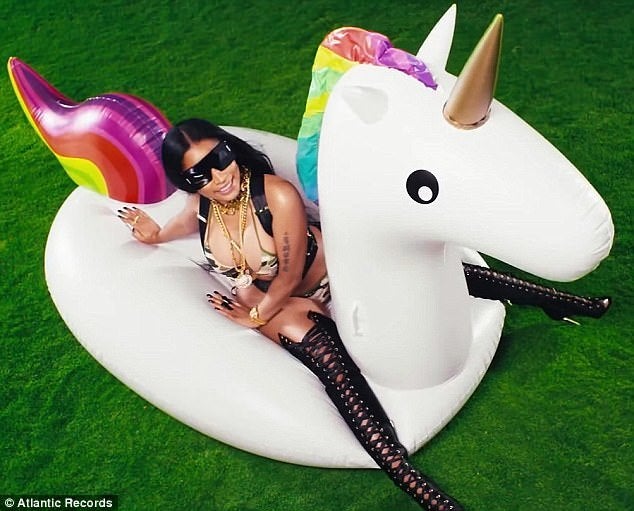 Last up, Unicorn home decor.
Think Christmas trees are seasonal? Think again.
Creative DIY bloggers and crafters have transformed simple white Christmas trees into multicolored unicorn home decor. There's no better way to pay homage to your favorite mythical creature than leaving a shimmering pink, blue, and gold tree in your living room year round.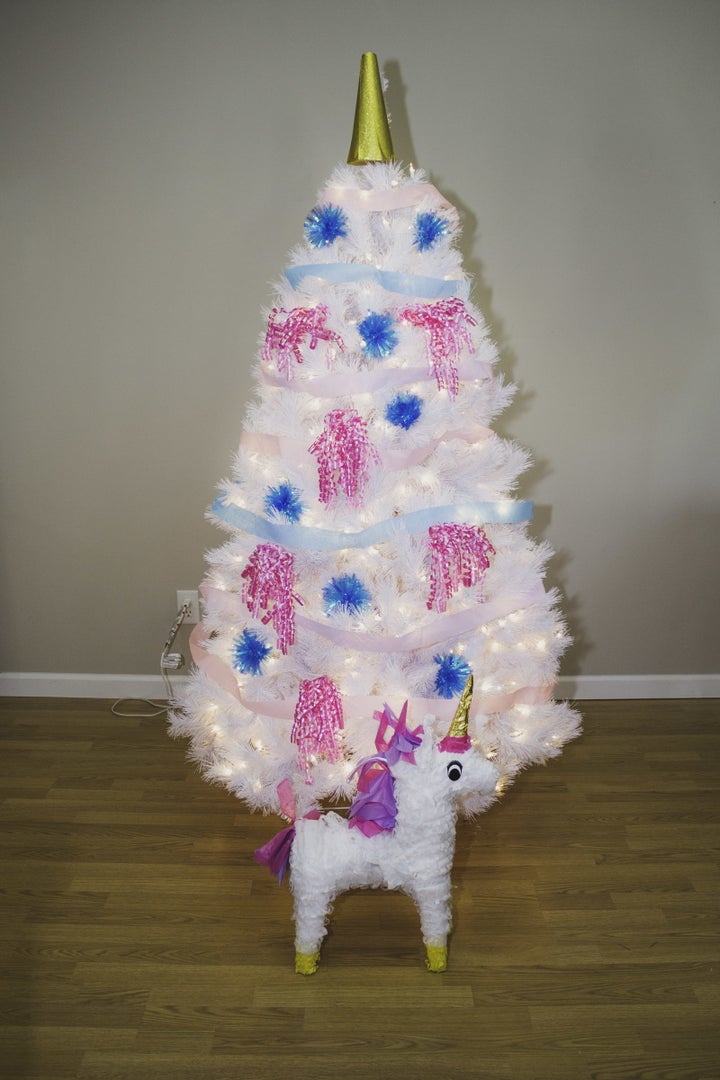 Overall, the unicorn trend has taken the world by storm. While it may be starting to wane in comparison to the huge spike earlier this year, it's fascinating to track the rise and fall of this fad.
Related
Popular in the Community