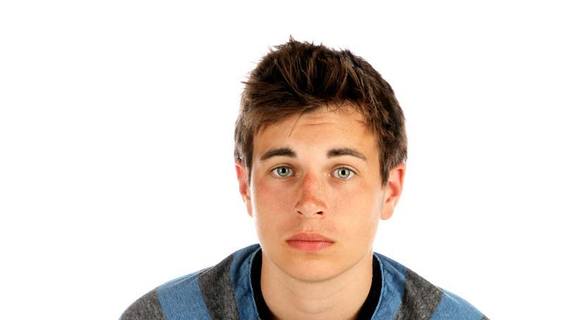 When children become adolescents, they pose new challenges for parents and providers. Providers must develop unique tools for difficult - and sometimes awkward - behavior.
Autism Family Center's Lead Behavior Counselor, Michael Sowa, noticed the lack of services geared towards teenagers on the Autism spectrum. He set out to learn the best ways to work with teens who are diagnosed with ASD. Consequently, he has developed unique programs to address individual goals teenagers face. We were interested to learn more about his experience with teens on the spectrum and what makes this summer's program special. Read this insightful and eye opening interview with Michael Sowa below.
What made you want to start this program?
After serving the Chicagoland ASD population for 5 years I noticed there is a gap in services. Most camps are designed for younger children or for older children with advanced skills. We work with individuals who are older and without these advanced skills. This camp is designed to bridge this gap. It provides more structure and support as a younger camp would while teaching advanced skills as an older camp would. The skills taught are designed so that these individual can be successful. We give them an opportunity to practice these skills in a safe and therapeutic environment.
What do you think makes this program unique?
That it does not exist elsewhere. If there was a camp already doing this, I would simply send clients there. To my knowledge, this camp does not exist but it is super important. Teenagers tend to be ignored and the parents are left not knowing what to do over the summer. What's worse than doing nothing over the summer? Failing over the summer. Now there is a camp that will provide the structure these teenagers need while helping them create a research project allowing them to be successful. And they have proof of their success. Not just a report of doing good, but an actual product from their hard work.
Why are you only allowing teenagers in? Why can't any child with autism participate?
Teenagers want to be teenagers and this is true regardless of any diagnosis. Too often teenagers are grouped with much younger children and this can be demeaning. Often individuals I work with have lower self esteem and it has been reported to me by teenagers that they are in the kiddie class due to all the younger children. Think about when you were a teenager, did you want to be around 7 year olds? No? And neither do teenagers diagnosed with ASD.
We limited the camp to teenagers to give a sense of maturity. This may be the first time that they quality for something and other's don't.


What kinds of activities do you have planned that makes this program something teenagers will actually want to do?
I have ran a teen program in the past with great success. At first I was unsure of what to do, and we spent the first week brainstorming with the teens. I was shocked and surprised by the answers I received. They asked to do the things that any teenager would like. They wanted to hang out at the mall, see movies, have video game parties all night, and eat pizza until they explode. So picking the ideas are easy. What does any teenager want to do? The hard part is teaching what to do in the situation. When I took the teenagers to the mall they were happy and pumped to be there. But at the mall, they just stood around and was unsure of how to have fun. I took a moment and thought of what I did as a teen. Go to the pet shop, check out fun stores, listen to music, go to the arcade, and just people watch. It took a little bit of prompting to get the teenagers to participate, but once they started I saw the joy and amusement in their face which insured that we were doing the right activities. When in doubt, I observe the environment we are in and mimic what the other teens are doing. if no other teens are around, this may not be the best place for teenagers to hang out.
How do you plan to address issues of adolescence (e.g. puberty, aggressive behaviors, etc).?
This is one of the tough one. Teenagers will throw a lot of curveballs at you. I had a person ask me in the middle of a pizza party, "Mike, what is a boner used for?" I collected myself and asked if the question could wait or must it be addressed now. He said he needs to know right now so we went to the office away from the other teens and I answered all of his questions. Another common problem is inappropriate self touching. I usually begin by explaining there are public behaviors and there are private behaviors, I explain that what they are doing is a private behavior and they need to go into the bathroom. In most cases the teen will enter the bathroom for a minute and then exit. I remind them to wash their hands, I get told they did not use the bathroom and I explain that germs are everywhere and any time we engage in private behaviors in the bathroom we need to wash our hands. I handle aggressive behaviors the same as anyone. The difference is that teenagers are larger and stronger. Verbal deescalation is typically effective and I do not provide positive or negative consequences for these behaviors. I tend to tell them what to do to be successful and most times they follow. Above all, we keep everyone safe.
You will be surprised what happens when you treat teenagers as teenagers. They try everything they can to be the best they can be.

At first I would see a lot of avoiding, but once they see you are not going to treat them like small children and they see no small children are around, they start to act like typical teenagers. it warms my heart each time I see it. Teenagers who may have never helped before could start being a leader.
The parents report an increase in self esteem and how their teens look forward to being teenagers with other teenagers. It is super heartwarming and I love seeing it happen each time.

Want More?

1. Explore AFC's Summer Program for Teens in Winnetka, IL - Read More.
2. Read Michael Sowa's: Tips for professionals working with Teens on the Autism Spectrum - Read More.
About Michael Sowa: Michael Sowa is a Lead Behavior Counselor at Autism Family Center. He is completing his masters in Applied Behavior Analysis at the Chicago School of Behavior Psychology and has been working directly with kids and teens who have ASD in the Chicagoland area for over five years. Before Sowa discovered Behavior Analysis, he moved to Chicago to pursue a degree in Comedy.
Email Michael Sowa to learn more about programs for teens with ASD in Chicago this summer: msowa@autismfamilycenter.com
Related