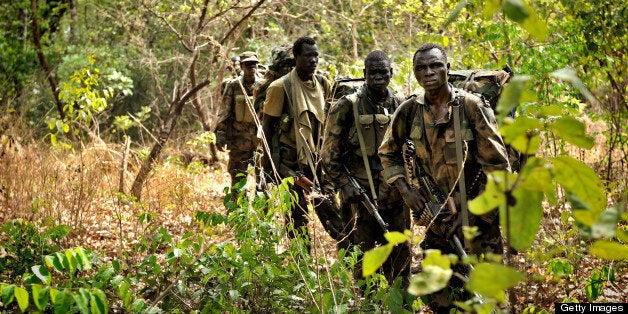 All four individuals are subject to arrest warrants by the ICC for war crimes and crimes against humanity. As Secretary of State Kerry highlighted, "Impunity is the enemy of peace. Accountability is essential to preventing atrocities from taking place in the future."
This article was published a few days after the United States, together with another non-State Party, Rwanda, faced issues directly linked to the International Criminal Court in Kigali. On March 18, 2013, Bosco Ntaganda, who is subject to two ICC arrest warrants and accused of committing war crimes and crimes against humanity in the Democratic Republic of the Congo (DRC), presented himself at the American Embassy in Kigali and stated that he wanted to surrender to the ICC. A few days after, Ntaganda was transferred to The Hague.
These are just a few examples of how much the ICC depends on the assistance and support not only from States' Parties to the Rome Statute, but also from non-States Parties and the broader international community for the sake of justice and accountability for atrocity crimes.
The way the Court has been operating since its establishment in 2002 has clearly shown the strengths and weaknesses of the Rome Statute as put in place in 1998. It is a court of last resort ready to step in if everything else fails, and over the past ten years it has gained wide recognition for its work. At the same time the Rome Statute system is lacking enforcement mechanisms in cases of a refusal to cooperate.
The Court certainly depends on continued assistance and support, at all levels and from different international actors. But not only that: States also should assist each other in strengthening domestic capacity to ensure that investigations and prosecutions of serious crimes of international concern can take place at the national level. As the Preamble of the Rome Statute reads, it is the "duty of every State to exercise its criminal jurisdiction over those responsible for international crimes.
As it stands now, in 2013, concerted efforts are still needed to ensure that domestic capacity to investigate and prosecute international crimes becomes a practical reality.
Related
Popular in the Community