Alma mater of Wes Anderson and Matthew McConaughey, the University of Texas at Austin is home to 50,000 students, with a campus that spans over 40 acres. While the university is not in the heart of downtown Austin, there are still many local attractions around campus including the Harry Ransom Center (where the Gutenberg Bible currently resides) and the Blanton Museum of Art.
In addition, the live music capital of the world is saturated with many local restaurants and food trucks, boutiques, coffee shops and concert halls, making it one of the most vibrant and culturally diverse places to live in. Even though Austin is an amazing city in itself, students have come from all over the country and the world to study at UT because of its international recognition and prestigious standing among public schools in the U.S.
Known for its scholastic achievers and creative innovators, UT fosters an intellectual curiosity that affords a plethora of opportunities to its student body. Since there were a variety of extracurricular activities to choose from, during my free time I decided to collaborate with other Fashionistas and bloggers, which led me to discover new trends on campus and around Austin.
Despite how fashion can sometimes be marginalized in our everyday lives, street style is often encouraged and welcomed here in the Texas capital. The "Keep Austin Weird" slogan further exemplifies Austinites' street style attitude and helps to explain the mᅢᄅlange of eccentric and outlandish outfits seen on campus. While some students still capture the zeitgeist of UT's traditional southern roots wearing cowboy boots and sundresses, others opt for a more casual chic attire to wear to class.
That said, this fashion merchandising student and blogger at The Darling Detail, perfectly epitomizes the classic, perennial look at UT. Showing great aplomb in sporting her outfit, this savvy Fashionista placed contemporary pieces together to create a crisp and clean ensemble. Her blue button-down from Zara paired with her high-waisted shorts from Langford Market, added a refined elegance to the look. Since her attire is very versatile, she paired her garments with different accessories from Austin area designers, such as the handbag from Kelly Wynne and earrings from Kendra Scott. The finishing touches included pastel pink penny loafers from BCBG, sunglasses from Ray-Ban and a scarf from Buffalo Exchange. This Fashionista's look, effortlessly trendy and charming, was very reminiscent of a cross between Poppy Delevingne and Jane Birkin's sophisticated style.
Diana Vreeland (former editor-in-chief of Vogue) believed that those who had style shared one thing in common: originality. So, like this Fashionista, it is then incumbent upon us to cultivate our own ideas of originality, whatever they may be: through our personal influences, backgrounds and quirky interests. Whether its having a penchant for combat boots or an obsession with cowboy hats, by channeling and embracing these idiosyncrasies, students will have the ability to express themselves through fashion and continue to personify the true meaning of "Keeping Austin Weird."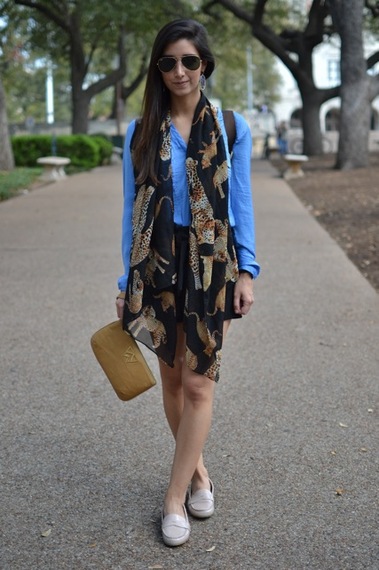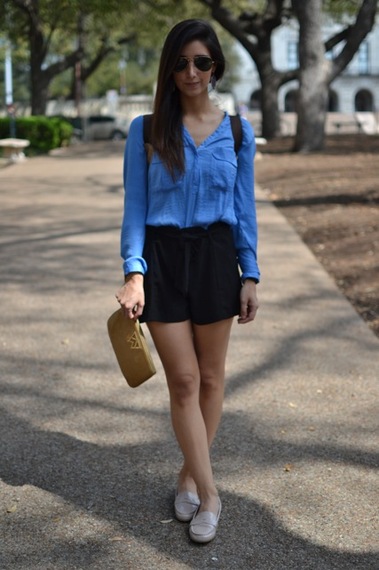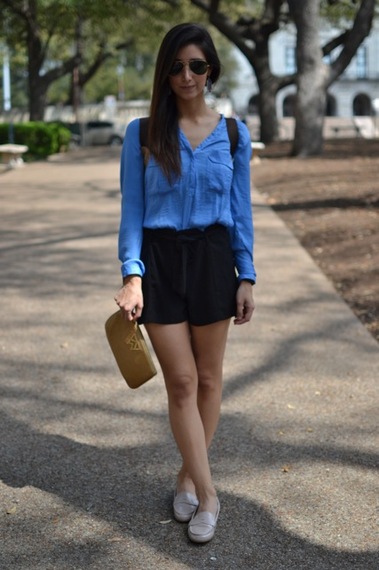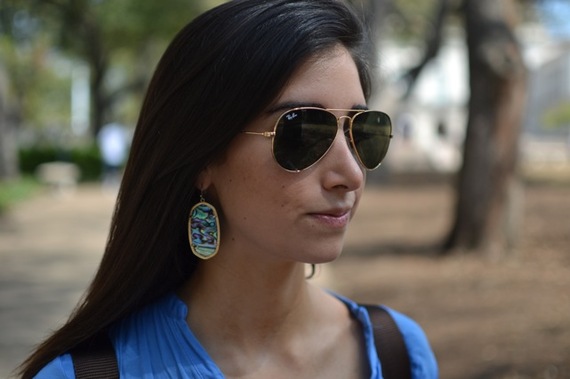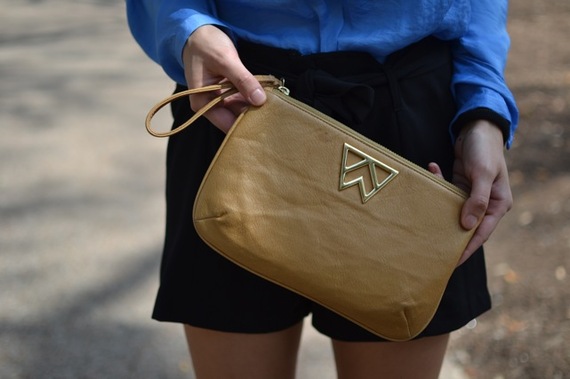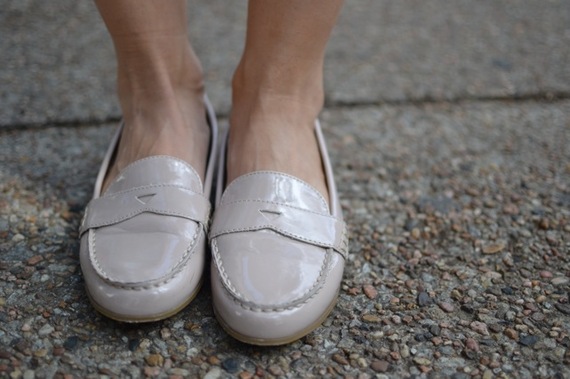 Photos courtesy of Danielle Fenson
Danielle Fenson is a junior at the University of Texas at Austin who hopes to study abroad on the International Marketing Program in Paris next summer. When she isn't writing about fashion, she's listening to Yann Tiersen's Amᅢᄅlie soundtrack on repeat or watching Wes Anderson films. You can usually find her drinking exorbitant amounts of coffee in the Life Sciences Library, making mixed media collages in her garage, or karaoking to Hall & Oates with her friends.

Related