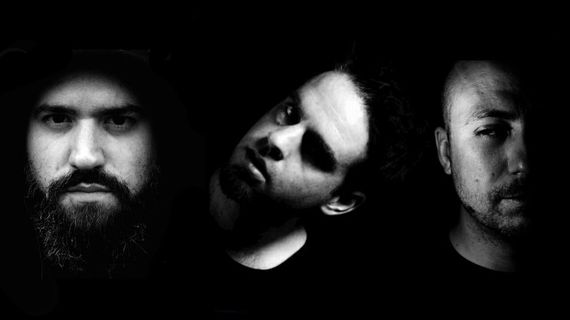 "Pretty little thing with your high heels on/you better soak up admiration till the pain is gone/your creamy plastic face and your robot soul/are going to beg for a savior when you've lost control..."

So sing Post Death Soundtrack of Lewis Carroll's Alice on their track of the same name from their forthcoming LP, The Unlearning Curve, out May 27th. Pulling inspiration from Alice's Adventures in Wonderland, J. Krishnamurti, and dream language, Post Death Soundtrack aim to take horrorcore to new literary heights, weaving haunting verse with trip hop beats, creating something like a musical nightmare.
Like many dark iterations of Alice's Adventures in Wonderland (ex.: the video games American McGee's Alice and Alice: Madness Returns, or any bloodied version of an Alice Halloween costume) Post Death Soundtrack take young, innocent Alice and place her in a world of unsettling chaos where she's torn apart. It's unclear what the exact musical motive is for going after Alice, especially since it's a creative idea we've seen executed before--but the listener is successfully transported to a dark place, which may be all ost Death Soundtrack were hoping to do. The result is an emotionally disturbing LP that will likely appeal to Insane Clown Posse fans just as much as Massive Attack devotees.
"Our Time is Now" would mashup well with Nine Inch Nails' "Closer," while "Beauty Eyes I Adore" stands apart as a track full of breathy harmonies highlighting the haunting side of infatuation. The album's strongest tune, though, is definitely "Alice," as it hits the album's theme harder than the rest.
Post Death Soundtrack is a Canadian inter-city music collective consisting of Kenneth Buck, Steve Moore, and Jon Ireson. Founded in Calgary in 2007 by Buck and Moore, the band now operates out of Vancouver, Calgary and Toronto using the magic of the Internet to collaborate across the country. The Unlearning Curve was recorded at a number of studios, primarily in Vancouver. It was mastered at Suite Sound Labs and the album cover is an original painting by Toronto artist Kayla Aileen Brown. The album is available for download pre-order and will have a limited edition vinyl run. For more information, visit the band's website.
Popular in the Community