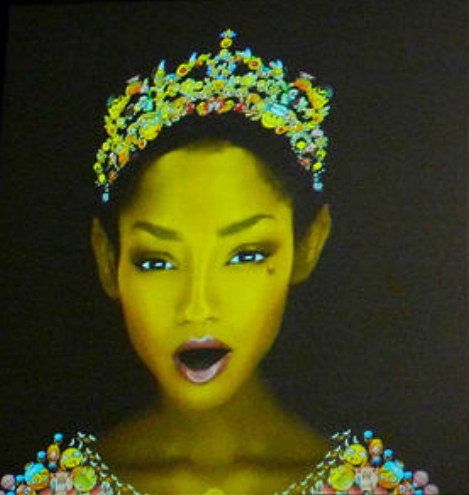 (Projection of dancing head) Emoticon, 2007 variable aspect ratio (best on a 3x4 AR - a sideways 4x3 projection), single channel, TRT 3.3
Young Projects Gallery in West Hollywood, is "dedicated to idea that moving image artworks are concrete art-forms, much like painting, sculpture and fine art photography." Two recent shows at the gallery set out to prove this in very different ways.
In the project space, Vanishing Point: Exploring Notions of the Infinite, was organized as a response to our current age of data consumption and as a complement to Donald Kuspit's discussion of Wassily Kandinsky's Concerning the Spiritual in Art. Living in a period of time as we do where materialism reigns supreme even for artists and where everyone from grandmas to 10-year-olds have to daily navigate a constant influx of online information, it is highly intuitive to look to ephemeral abstract images that glow and hover like apparitions, and that are a combination of womb and infinite deep space, for a view of life in another dimension. Projected light gives the darkness an unearthly glow, one that is at once intangible and metaphysical. The images reference the familiar but are also associated with wordless experience and conjure transcendent feelings and thought.
In the main gallery space, The World Is Down: 10 Works by Eddo Stern, was something of a ten-year retrospective for the artist. Stern's works use video gaming as a starting point for interpreting cultural events and mythologies and objects, both current and historical. In one piece, Chinese shadow puppets are referenced to address sexuality and tradition. In another piece, Stern uses a real conversation between two players of the online Darkgame, to address weighty topics of war, masculinity, and generational divides. It's fascinating to sit in movie theater darkness and observe a conversation that is personal and anonymous, while taking place in public.
Kudos to Paul Young who put together these two enlightening shows. If you ask me, this is the wave of the future in art, and what better place for this kind of work to emerge than L.A.?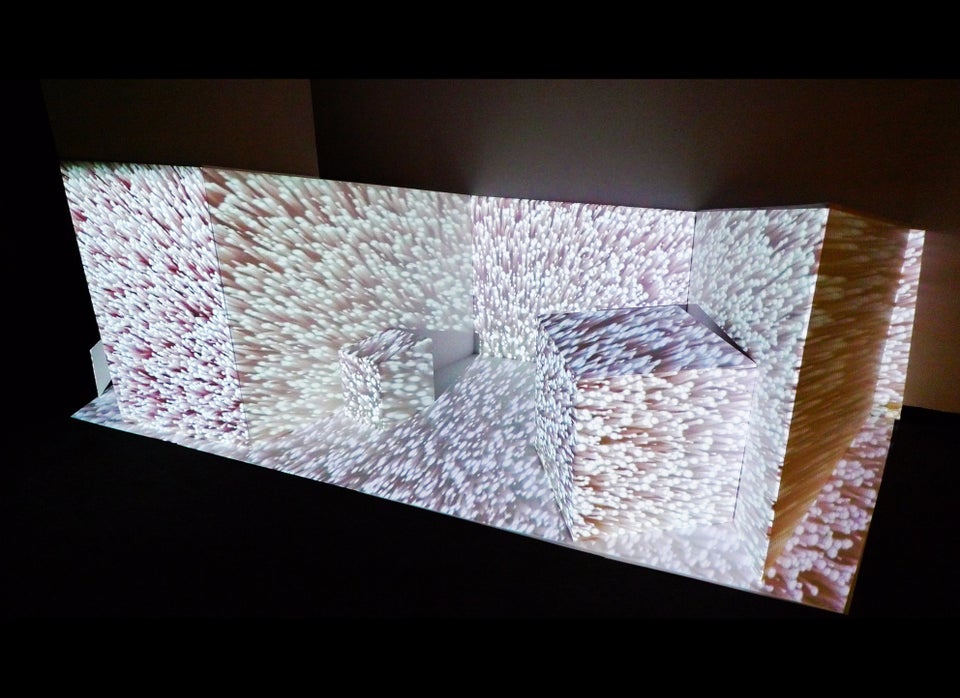 The Unseen Order of Things
Related
Popular in the Community