Pennsylvania-based mom Lindsey Bonnice told The Huffington Post that she adopted now 10-week-old Finn when he was two days old. The baby boy has enjoyed spending time with the family's four rabbits -- Lucy, Opal, Leo and Tulip.
"They love to hop around the house, nibble on hay and cuddle in our laps," said Bonnice. The mom takes adorable photos of Finn with the rabbits and posts them on her Instagram account.
"Finn loves to watch the bunnies hop all around and they are always very curious of him!" she added. "It's so sweet how they are drawn to him."
Big sister Libby absolutely loves baby Finn as well. "She loves helping take care of him, singing to him and telling him little stories -- it's so sweet!" said Bonnice.
The mom said her oldest son Noah, who's 7 years old, also loves being a second-time big brother. "He is so helpful with Finn and couldn't be more in love with his new baby brother!"
Keep scrolling to see more adorable photos of Finn and his rabbit friends.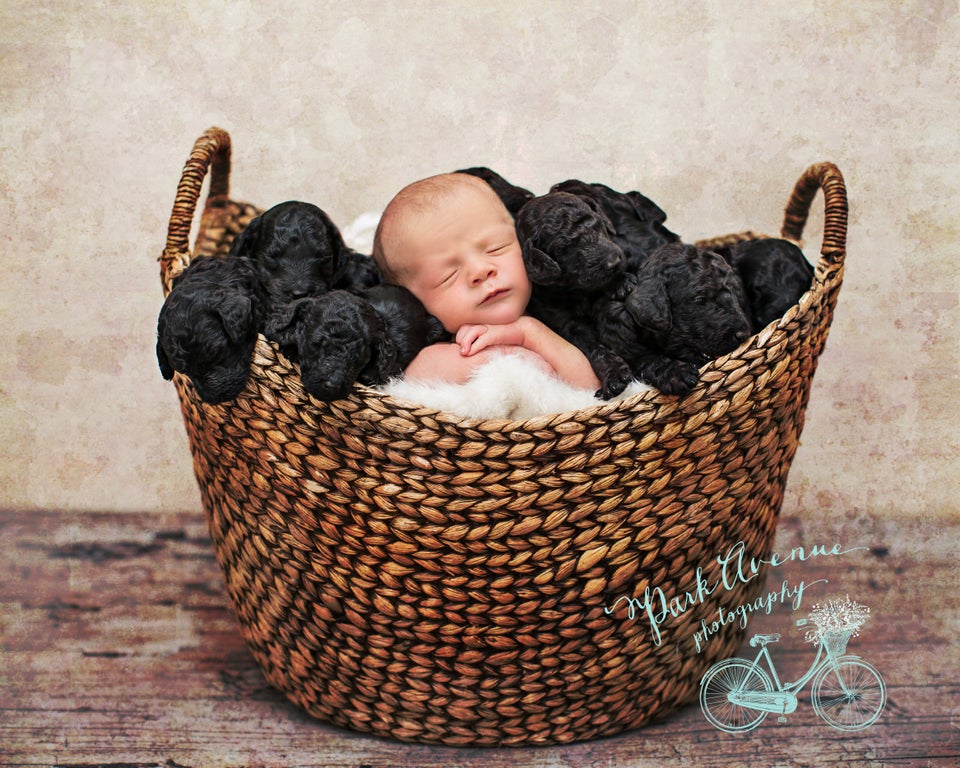 Newborn Baby And Puppies Take Part In Adorable Photoshoot