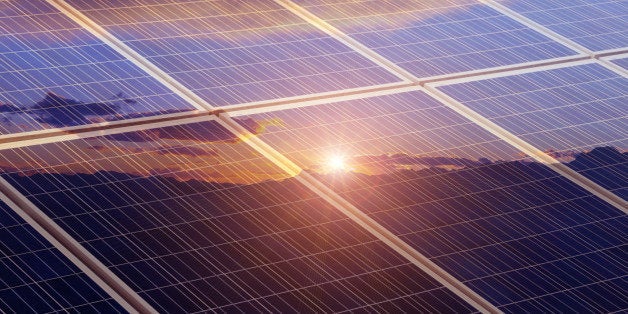 State and regional governments will be going to the COP21 negotiations in the French capital determined, ambitious and optimistic.
Determined as they know they can, and must, continue to drive climate action post Paris. This determination grows from many years of early climate action that is focused around the needs of local citizens and business. The Climate Group's States & Regions Alliance is an example of this.
From Ontario in Canada to Gujarat in India - we've been convening state and regional government leaders from around the world in a powerful, high-profile network for over 10 years, with more determined leaders continuing to join us.
They are ambitious because they understand that bold leadership is necessary to tackle our collective climate challenge. These governments have been pioneering climate ambition and pushing national governments to go further long before this COP. Premiers, Governors and Ministers continue to make bold near, mid and long term targets to curb greenhouse gas (GHG) emissions and decarbonize their economy.
Why? Because they know it makes sound economic sense.
But they also arrive in the French capital optimistic. Optimistic as they know first-hand the positive impacts on local people, places and businesses as we move toward a low carbon world.
We've seen the dialogue from these governments change. From one of cost to one of opportunity, it is now a language of job creation, safe investment, energy independence and security. And with the global low carbon economy now valued at over US$5 trillion, it comes as no surprise.
Networks like ours have helped create this domino effect of action around the world. Around three quarters of the world's policies that have carbon impacts are delivered at the sub-national level, covering a diversity of areas such as energy regulation, public planning and low carbon investment.
However these actions arguably never receive the acknowledgement they fully deserve, and often state and regional governments remain the unsung heroes of climate action.
Yet there can now be little doubting the impact these governments are having. The Compact of States and Regions, launched at the UN Climate summit in 2014, is a dedicated reporting mechanism for states, provinces and regions to analyze their climate efforts, and provides the first evidence of their cumulative impact.
Premiers and governors will unveil the first Disclosure Report from the Compact at COP, containing climate data from 44 governments; representing more than 325 million people and over US$10.5 trillion in GDP.
This means that for the first time, we have a single, global account of GHG reduction targets made by this level of government. And these GHG reduction pledges are not to be ignored, they are underpinned by a mix of innovative policies that are having real impacts, from agriculture and energy efficiency to transport.
You don't have to look far for examples. Connecticut was the first US state to develop a Green Bank model to leverage public and private funds for clean energy deployment. Now, New York, Vermont and California have all announced Green Banks. Quebec and California have also created North America's largest carbon market.
In May this year, California and Baden-Wuerttemberg announced the Under 2 MOU - a joint commitment to reduce emissions by 80-95% by 2050. In just six months, over 60 governments from around the world have joined them and committed to long-term decarbonization through the MOU.
This level of government has a pivotal role in creating the society that we want to live in - they implement policies that can genuinely make our lives better.
They create policies focused on families having clean air to breathe, shop owners having sustainable energy to power their stores and they continue to attract business investment by ensuring the success of the local low-carbon economy. With this unique power, they are starting to create a cleaner world that benefits everyone.
Paris offers a once in a lifetime opportunity to unleash a low carbon, prosperous future.
With eyes turned in anticipation toward the negotiation halls and what national leaders will deliver, the unsung heroes of the low carbon revolution continue to move forward faster, bolder and more ambitious than before.
National leaders take note; this revolution is already happening in your country, with or without you.

Libby Ferguson is the States & Regions Director at The Climate Group, an international non-profit organization working with corporate and government partners to promote a prosperous, low-carbon future. She works with state and regional governments around the world to promote ambitious climate policy, support the sharing of best practice and scaling impactful climate action on the ground.
Calling all HuffPost superfans!
Sign up for membership to become a founding member and help shape HuffPost's next chapter