Just when things start getting comfortable, life has a funny way of shaking things up again to get your attention. Travel intensifies this feeling of having little, if any, control over things that make you uncomfortable.
Our recent week was a testament to the old adage, "Whatever can go wrong, will go wrong." We had been coasting for a few weeks, fully settled in our not-too-shabby digs in Phuket, Thailand, when things started to get ugly. Here's how our week went:
Monday: My oldest daughter, Emily, slips on the sidewalk while we are walking to school in the morning. She scrapes both her palms and her right knee.
Tuesday: I discover my debit/ATM card is gone. It's nowhere to be found. This is my one and only source of cash on our gap year of travel, and we're only in month two.
Wednesday: I pick-up Emily from school and she tells me she lost her water bottle and didn't drink any water all day... in 80-90 degree weather for eight hours!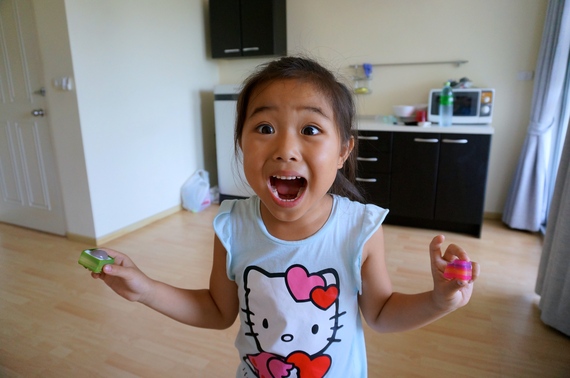 Thursday: As expected, my daughter starts coughing, but says she isn't sick, so we send her to school.
That morning, both my wife and I leave the apartment to get a quick workout downstairs, with neither of us taking the keys. It's 8 am and we need to leave our place by 9 am to go to the immigration office to extend our Thai visas. The ladies who have an extra set of keys for the apartment don't come into work until 9 am. We're locked out until then.
At 9:20 am, my wife and I leave our place to go to extend our Thai visas. The immigration office is packed with people, and I forget our departure cards at home. Apparently, they need the number on the departure cards to complete our applications and process our extensions. Our visas are set to expire that day.
On top of that, I start getting a mean case of Thai topsy-turvy belly after lunch at Sizzler (of all places) and don't eat anything for dinner.
Friday: Emily returns from school, with a high fever, and immediately takes a nap when she gets back from school.
My wife starts coughing, has a headache, and her stomach isn't feeling too hot as well.
We all cannot stand to eat anything that we've been eating for the past 30 days. No more papaya salads, no more Pad Thais, no more BBQ meat. We eat boiled corn and drink soup for dinner.
Saturday: After a long night of tossing and turning, Emily's fever seems to reach its apex today. Because she's sick, we don't go anywhere and stay at home the entire day.
These are the ups and downs of travel. Kids get sick, parents get sick, things get lost and stress is created. It was inevitable we'd get sick while we were in Thailand. It was not a question of if, but when. And we knew we couldn't eat the same dinner of sticky rice, papaya salad, and BBQ chicken every... single... day.
But in all the downs, there are always ups, which come as pleasant surprises when you least expect them.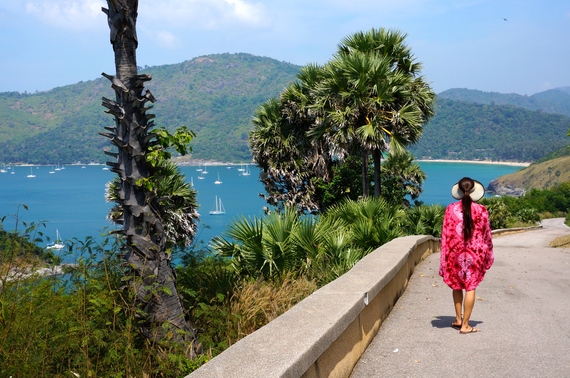 At the immigration office, it would have been a huge inconvenience to go back to our place, grab the departure cards, and come back in the afternoon to get our visas renewed that day. There was no guarantee that we could get it done in time, especially with the overload of people there. So we filled out our applications without the departure card numbers, and hoped for the best. Once our number was called, the immigration agent began stamping away at our application, and then noticed that our departure cards were missing. We told him our story of not bringing them with us, and he replied "Normally we don't do this, but we can look up your numbers for you in the database." Once our passports were stamped, he politely asked for a tip, which we happily obliged. 100 Baht ($3) to save us a huge amount of trouble. Thank you, Mr. Immigration Officer.
When my debit card went missing, the last and only place it could have gone missing was at the ATM machine. I must have forgotten to take it after I took out my last withdrawal, one week ago. What could have been a total disaster became a blessing in disguise. First, the money in the account was all there. Nothing had been taken. Second, I was able to order a new card to be Fedex-ed to me in Thailand within a week. Third, once the lady at the apartment office heard about my predicament, she immediately offered to help by lending me enough cash to make it through the week. She was my angel that day.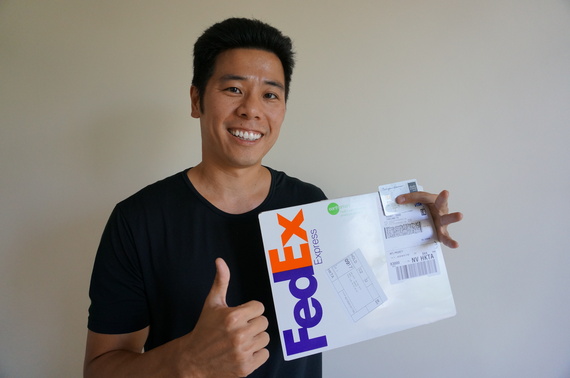 Our stomachs all eventually settled down, our health improved, and everything got better. We would stop worrying and get back to our life in paradise as it normally was. It was a rough week, but that's life. We're better prepared and more ready for these situations as we go through our gap year of world travel.
In travel and in life, the blessings don't become clear when it's always smooth sailing. When it's windy, rainy, and the waves are choppy -- as it will be on many of your days -- only then do you fully appreciate the sunshine and the land when you make it ashore.
Cliff Hsia is a father who is determined to live a better than normal life by traveling the world, slowly and purposefully, with his wife and two young daughters. He's currently on a gap year of world travel with his family. He writes about travel, family, love, happiness, faith, and everything else that life throws at him.