"It's something between street art and graphic design and fine art, something happening here and this whole programme of artists and people we show," Johann Haehling von Lanzenauer, curator of The Urban Artist tells Crane.tv. Speaking of the collaboration between Soho House Berlin and CircleCulture - a gallery he has run for the last decade. The institution grew organically to its respectable proportions today, the question now - for him - is to classify the kind of artists we talk about that from this generation, to find a definition for the 'urban artist'.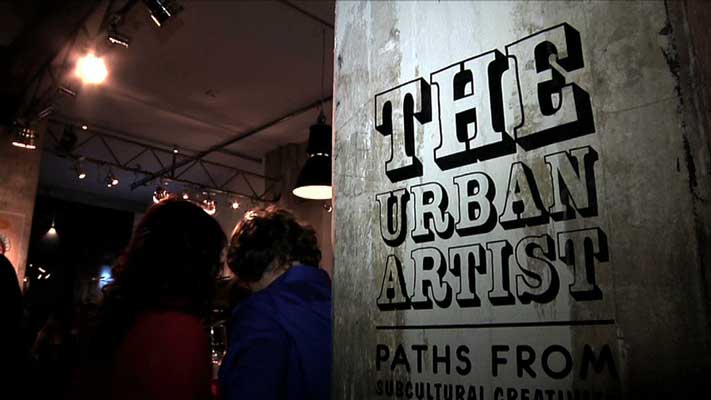 "We are combining street, combining fashion, we are combining music, all these different sights, becoming something new," is the opinion of artist Christian Awe. Relishing in the fact that despite having street and graffiti backgrounds, many artists have merged into 'fine art' in the course of this project. Plus with the use of new media, internet and other new methods, it makes up a stage that he feels is, "revolutionising the art world." Johann reinstates these words, spurning the idea that there needs to be a technical or aesthetic element that brings all the works together, "it doesn't necessarily mean that you have a street background, you can also have an avant-garde fashion background, that's also urban underground culture, or you can come from graphic design, which has nothing at all to do with street activities." Labelling these individuals as being like 'subculture activists' - trying to deter from the mainstream idea of creativity, with a certain attitude brought into the field of fine art - he proposes as his idea of the 'urban artist'.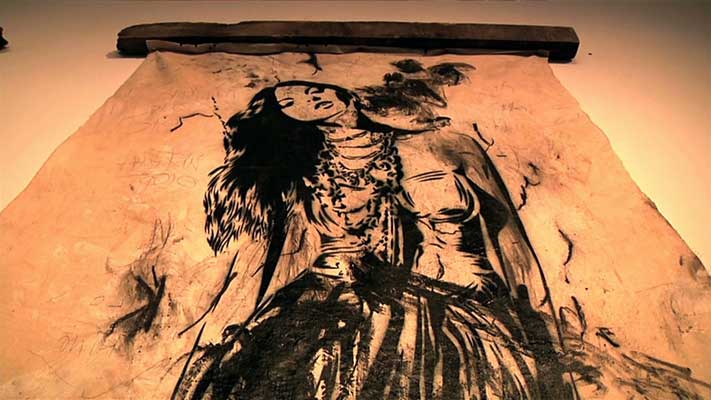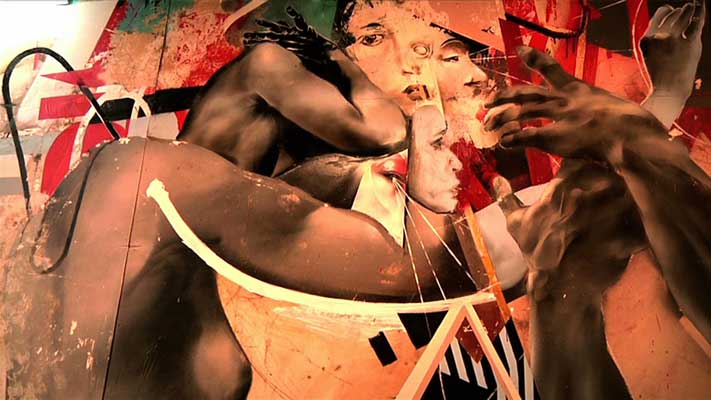 Fellow artists Jaybo Monk and Anton Unai, spoke enthusiastically of Soho House, to Unai it was, "a fashionable, in vogue building," which inspired him to bring in a slice of the rustic, dirty, the impressions of a 'favela': the result is an original installation-style piece made specifically for the opening. Relating back to the 'urbanity' of his work Unai stresses that he recycles every nail that he finds, with all his elements sourced from the streets. Added by the fact that he lives, works and travels from city to city, his inspirations will undoubtedly be influenced by the environment and landscape of one.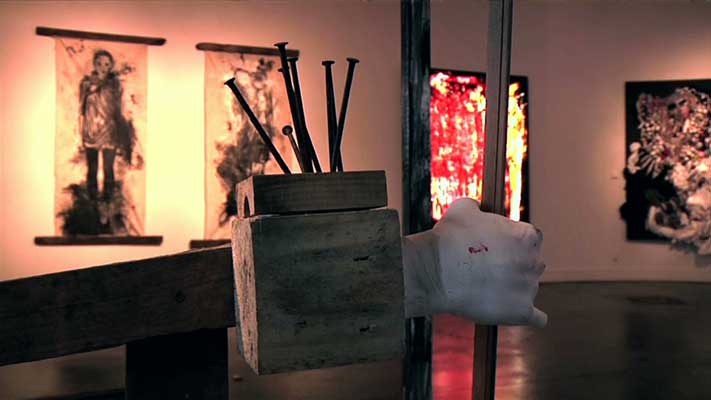 Jaybo Monk expresses to us his concerns: "I think there's a big difference between rich and poor people." With the aim of reducing these gaps in equality and lessening differences motivating the creation of his work. In terms of the art itself, it is essentially about communication, "not about making street art, not about making urban art, we just communicate and we give a chance to people to look at it." To Jaybo Monk it's all about one being able to find their own place in the universe and we couldn't agree more.
Crane.tv App now available for Nokia devices from the OVI Store
Popular in the Community