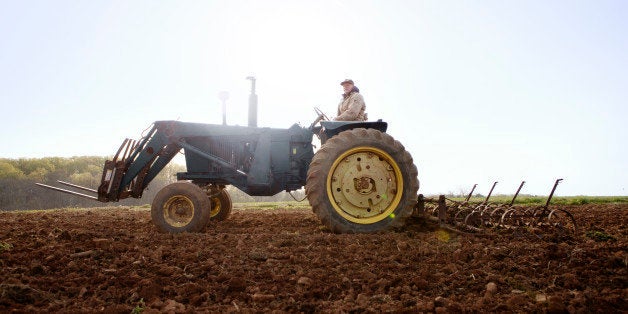 Another election has brought another big swing in electoral fortune for one of the parties. By now we all have read the autopsy of Democratic defeat and Washington is preparing for at least two years of Republican control in the House and Senate.
Both the Democrats and Republicans had a determined, laser-like focus on turning out their electoral base of supporters and ignoring almost everyone else. This year it seems that the Democrats were not as successful as the Republicans, and the turnout in Democratic-leaning areas was lower than expected. There were likely many other reasons for the outcome of the midterm elections, and no doubt the Republicans deserve some praise for generally recruiting a good crop of candidates.
But since the Democrats had a rough night on November 4, it is worth focusing on one of their structural weaknesses, and one I believe is being ignored by many of their party leaders. And that is the longer-term difficulties that face Democratic candidates in small towns and rural America. Notwithstanding the very strong farm and agricultural economy the past few years, the Democratic Party and its leadership are having a great deal of trouble connecting with farmers and rural citizens and small-town America.
The reasons may be cultural or economic but whatever they are, they reflect the feeling that in many cases Democrats have become the exclusively urban party. Ironically, many if not most of the issues rural and urban folks care about are the same: good jobs, economic growth, a sound environment, and access to decent and affordable health care. But the urban/rural divide has become a steep one over the past two decades and it is often overlooked. Vigorous efforts have been made by Agriculture Secretary Vilsack to focus on rural development, jobs, trade, technology, energy, and effective Farm bill implementation but President Obama himself is often viewed, fairly or unfairly, as uninterested in farm and rural issues. Certainly President Clinton's Arkansas political background and personal attention to these issues was helpful to Democrats in Congress fighting to hold on to rural districts. But an astonishing fact is that there are very few Democrats representing primarily rural districts left in the entire country. Certainly most of this is due to factors beyond the president's control. While rural Americans represent a diverse political group, by and large over time they have reflected more conservative political views. But a sustained effort at the highest political level by Democrats to connect with rural issues and concerns is necessary if they want to broaden their popularity and build bigger and more successful electoral coalitions and succeed in this country's many rural congressional districts.
In the Senate, states with large farm and rural populations (South Dakota, Colorado, North Carolina, Georgia, West Virginia and others) have lost Democratic senators in part because of the loss of the rural and farm vote. These are states that used to be much more bipartisan on rural and farm politics but have now, much like the rest of the country, have become much more ideologically sorted and pure. A classic example is Virginia, where the strong rural vote almost cost Senator Mark Warner his re-election victory.
The votes of rural and small-town Americans remain key in statewide and presidential elections. It is no secret that casualties in Iraq and Afghanistan were borne by a disproportionate number of young men and women from these areas. The economic recession has also hit rural America very hard and many towns have not seen much impact on their lives from the rebounding American economy.
The White House and Democratic Party gurus need to recognize that they are failing to connect with rural America. There are no magic solutions but at a minimum the president needs to make some personal farm and rural visits in the heartland early next year and listen to the concerns of these folks. I suspect that part of the problem for Democrats is that rural Americans often think the national party is ignoring them completely and dismissing their importance as constituents whose voices should be heard. Reaching out to rural America just might be a good first step to reinforce the bipartisan traditions of rural America.
Finally, these observations are not merely political or tactical. Historically, food, farm and rural development legislation including national nutrition programs and global food security measures have required a national bipartisan support base. This coalition involved lawmakers representing urban, suburban and rural communities creating a national policy on food issues. The last farm bill demonstrated how tenuous the nature of this coalition has become and the vulnerability of numerous important legislative initiatives on these issues. The future of American leadership on nutrition, farming and hunger is in jeopardy without positive action to rebuild and maintain these bipartisan coalitions.
Popular in the Community