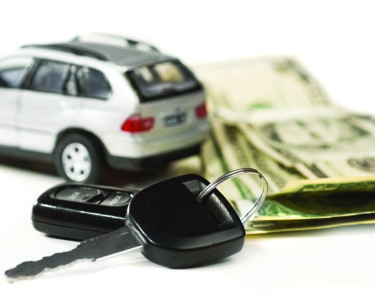 The subprime debt market is getting hot again. Consumers typically believe that in order to get a loan, such as one for a new car or home, they must have a high FICO credit score. However, that is not the case. We've seen in the past that lenders may lend to borrowers who have a FICO credit score below 640. Consequently, some companies actually prefer those with bad credit. Specifically, companies engaging in subprime lending favor those with bad credit because they are allowed to charge a higher interest rate for borrowers with bad credit histories. However, the risk of default is much higher.
A subprime loan is one type of loan that is offered to individuals who are not qualified to obtain a prime rate loan. Subprime borrowers have low credit scores and poor credit histories, which causes some lenders to turn them away due to their potential of defaulting and becoming delinquent on their loans. Although there is a higher probability of default, subprime lenders are able to charge a higher rate, which translates to potentially large sums of interest payments over the lives of these loans.
History has shown that aggressive subprime lending is unfavorable to both subprime borrowers, investors and subprime lenders. Most recently, subprime lending led to the rise and collapse of the housing bubble, in turn, this led to the U.S. subprime mortgage crisis. Ultimately, subprime lending led to the U.S. recession between December 2007 and June 2009. Now, there is one industry that is reminiscent of the U.S. subprime mortgage lending industry. The U.S. auto loan debt market has been slowly growing and some believe the bubble will burst.
U.S. Auto Loan Debt Market
U.S. Auto Loans Delinquencies
Although U.S. auto loans that are delinquent by 90 days or more have decreased from its levels since June 30, 2010, delinquent loans exceeding 90 days are 3.46% of all auto loans as of June 30, 2016. The delinquent rate is up from 2.2% pre-recession, in June 30, 2006. Now, this may be a warning sign. JPMorgan Chase (NYSE: JPM) CEO Jamie Dimon noted that the U.S. auto lending industry appears to be "stretched". Moreover, in June 2016, Dimon warned, "Someone is going to get hurt."
With the rise steady rise in U.S. delinquency rates, lenders and investors should keep a close eye on the auto loans debt market. According to Experian, nearly 50% of auto loans that were given out during the fourth quarter of 2015 originated from the 20 largest lenders. Moreover, Wells Fargo & Company and Ally Financial Incorporated were the two largest lenders, accounting for nearly 6% of auto loans in the fourth quarter.
Chris Kukla, EVP of the Center for Responsible Lending noted, "Subprime lending is inherently more expensive; it is not uncommon to see auto loan interest rates of between 25 to just shy of 30 percent ... Lenders are layering on top of that, with additional practices that significantly increase the risk that the person won't be able to handle paying the loan." Now, if the U.S. economy begins to weaken and workers begin to get fired, subprime borrowers may default on their auto loans, which would be detrimental to the auto loan debt market.
Calling all HuffPost superfans!
Sign up for membership to become a founding member and help shape HuffPost's next chapter