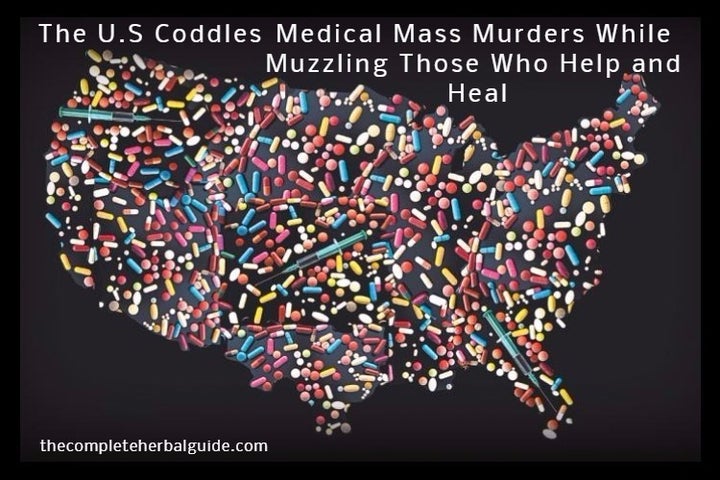 Guest post written by Cindy Perlin, LCSW
The opioid epidemic has been spiraling out of control. Over 200,000 Americans have died and millions more battle addiction. The number of deaths continues to rise.
It is now widely acknowledged that the epidemic was started by the pharmaceutical companies. Historically, opioids, otherwise known as narcotics, were used cautiously in the medical system. Generally, these drugs were prescribed only for acute pain and to the terminally ill because of their well-known risks of addiction.
In 1996, Purdue Pharma launched a new, extended release opioid, Oxycontin, along with a very aggressive marketing campaign. Purdue assured doctors that, with their new formulation, there was virtually no risk of addiction. Simultaneously, Purdue began asserting that pain was vastly undertreated and that their drug was the answer. Other drug companies soon followed suit, and physicians began liberally prescribing opioids to every patient who came into their office complaining of pain. Insurance companies, who saw opioids as a cheap solution to a costly problem, began cutting back on coverage for other, nonpharmacological pain treatments.
It only took a few years for people to start dying in large numbers from opioid overdoses. It became clear that opioids were very addictive for many who used them long term and investigations furthermore showed that the drug companies knew about the risk of addiction and knowingly lied. The FDA charged Purdue Pharma and some of its top executives with criminal consumer fraud. In 2007 the company pled guilty and was fined $613 million. No one went to jail. Although the fine seems large, Purdue has made tens of billions of dollars on these dangerous drugs.
The marketing efforts were very successful. Despite the amount of carnage reported, many doctors and patients still believe that opioids are not addictive when prescribed to pain patients, and that they are the best solution for chronic pain.
Meanwhile, the drug companies continued to look for ways to expand their profits on opioids. In an explosive expose on TV news magazine 60 Minutes last month, the former head of the Drug Enforcement Agency (DEA) Office of Diversion Control turned whistleblower Joe Rannazzisi revealed how higher-ups in the DEA and then Congress tied his hands in his effort curtail more dangerous and illegal pharmaceutical company activity.
Rannazzisi and his DEA staff discovered that large amounts of opioids were making their way into communities via direct supply by huge drug distribution companies with the explicit knowledge of the pharmaceutical companies. In one case, for instance, a pharmacy in Kermit, West Virginia, population 392, ordered nine million pills over a 2 year period.
One of the tools Rannazzisi had at his disposal was the DEA's power to freeze suspicious pharmaceutical shipments. But as Rannazzisi began preparing cases against the offenders, his superiors, who were being lobbied by the drug companies, began making it harder and harder for him to prosecute these cases. They did this by continuously raising the bar on the evidence required to prosecute.
Then the drug companies lobbied Congress. Congressman Tom Marino, despite representing a district in Pennsylvania that was hard hit by the opioid crisis, introduced the Ensuring Patient Access and Effective Drug Enforcement Act. The bill, heavily marketed as a law that would protect pain patient access to essential drugs, severely curtailed the DEA's power to freeze suspicious shipments of controlled substances. The bill passed both houses of Congress unanimously and was signed by President Obama in 2016.
Pain patients and their advocacy groups heavily lobbied for the bill, whose real purpose was unbeknownst to them. After the 60 Minutes episode aired, I was speaking to the Executive Director of a nonprofit agency that advocates for pain patient rights. He reported regretfully that his organization had lobbied for the bill, believing that its purpose was to protect pain patients, not the drug companies.
The higher ups who blocked Rannazzisi's efforts were rewarded with lucrative jobs in the pharmaceutical industry. Congressman Marino was nominated by Donald Trump to head the Office of Drug Control Policy. After the 60 minute story broke, Marino withdrew his nomination.
The United States government doesn't favor all businesses equally, however. Contrast the leniency in the way that the federal government treats the deadly actors described above with their treatment of food and supplement producers and distributors.
Attorney Jonathan Emord, in his book Global Censorship of Health Information, writes, "Given the predominant influence of leading pharmaceutical companies over FDA and Congress, it should come as no surprise that food and drug law in the United States creates and defends state-sponsored monopolies, vigorously prosecuting out of existence any who would bring competition to the market."
The Food, Drug and Cosmetic Act (FDCA) of 1938 prohibits any substance from being marketed as a drug without first being approved by the FDA. The cost of FDA approval of a drug is over $600 million. The definition of a drug in the FDCA is any substance intended for the cure, prevention or mitigation of disease. So if a food or dietary supplement producer or seller makes any health claim for their product, according to the law, they are marketing an unapproved drug. Those making such claims can be criminally or civilly prosecuted, they can be prohibited from selling their product and their products can be seized and destroyed. This is so even if the health claims are true.
Emord and his associates have filed five court cases against the FDA, starting with Pearson v Shalala in 1999. In that case the United States Court of Appeals for the D.C. Circuit ruled that the FDA could not prevent dissemination of truthful information. Their decision was based on the First Amendment. Despite the fact that these court decisions have ruled against the FDA, the FDA has failed to abide by them and continues to threaten and terrorize manufacturers and vendors of foods and dietary supplements.
I recently saw, in a small way, up close how this affects patients. In the process of researching a book about chronic pain treatment, blogging and advocating for alternative pain treatments, I met "Nancy". Nancy had a disabling chronic pain problem that she successfully treated with a dietary supplement. She subsequently became a distributor for the product, which includes vitamins, minerals, proteins and phytonutrients and is consumed as a shake. She introduced me to several people who shared their stories of overcoming severe chronic pain and other serious chronic illnesses using this product. I recently created a website, the Alternative Pain Treatment Directory, which has information on alternative pain treatments, products, providers and inspirational healing stories. I invited Nancy to list her product on the website, linked to a story of one of the patients who had dramatic results with the product. Nancy's contract with the company required to get approval from the company for any published material about the product. Because of the company's fear that the FDA would shut them down, they would not allow her to be on my website—because it mentioned the word "healing". The company also refused to allow any mention of the product name in any story on my website that mentioned treatment of a disease or disorder. As a result, all of the pain patients who visit my website will be deprived of the knowledge of a product that could help them and the company is deprived of the income and growth it richly deserves.
This type of censorship is global, according to Emord, and has an enormous impact on human health and wellbeing. Patients continue to needlessly suffer and die, with the blessing of governments, so pharmaceutical companies can enhance their profits by eliminating the competition. This needs to change.
Related
Popular in the Community