From his Oscar-winning screenplay for Milk to the epic, eight-hour ABC miniseries When We Rise, Dustin Lance Black has made a career of documenting queer history on film. However, the critically-lauded writer and director insists his passion for the LGBTQ community's past is not based in "nostalgia" but rather empowerment, especially in the current political environment.
"Certainly right now our history is about drawing strength, locking arms with our brothers and sisters in other social justice movements, and learning our history and its lessons to beat the backlash that's being led by this Cheetoh-colored bigot in the White House," Black told Party Foul Radio with Pollo & Pearl.

Over four nights on ABC network television — with its second night pushed back with great irony by a U.S. Presidential address ― When We Rise traced the queer liberation movement in San Francisco, its evolution through the generations and ties to other social justice reforms including racism and feminism. Dubbed "impressively specific" by The New York Times, Entertainment Weekly called the series "a portrait of difficult, incremental change and fragile wins that come at scarring prices."
"This response, this reaction, is more than I ever could have dreamed of," Black said of the project's strong public support during a 30-plus minute interview with Podomatic's No. 1 ranked LGBT podcast. "I've never experienced anything like it.
"I spent years of my life with almost no pay –- and I'm not alone there. Many other people were in the same boat," said Black of the nearly half-decade required to bring When We Rise to TV. "It makes us feel like we were onto something. History has value, and I hope we can draw power from it now."
For many, queer history remains a mystery, says Black. There's "good reason" some ― younger people, in particular, even within the LGBTQ community ― are unfamiliar with all that has gone into the queer community's slow-but-steady move forward.
"Our history has been buried in secrets, fear and shame for centuries," Black asserted. "[Young people] should understand that if somebody just a few decades earlier wrote this story and put it out there, they could be arrested and declared mentally ill…if they even dared write this down."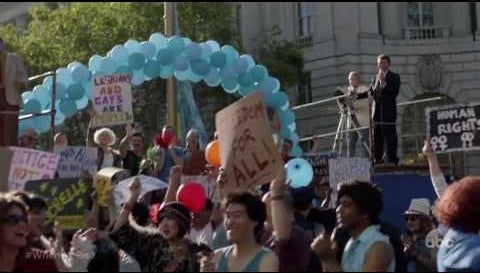 "This country's been robbed of [queer history]," Black went on to say, "So I don't begrudge [others] for not knowing it. I might begrudge them if they don't start to learn it."
Part of the purpose for When We Rise, Black said, was to bring queer history to the masses "in a popularized, emotional, entertaining way." Now that there are eight hours of television documenting the evolution of the queer rights movement, he hopes it "won't feel like 'homework'" to learn and offers "one less excuse to not know our history."
Even at the height of fervor surrounding Milk – for which he won an Academy Award among a host of other industry honors – Black says audiences did not respond as they have to When We Rise. He calls the outpouring of positive feedback for the finished project "humbling."
"I'm hoping [that] by bringing our history to a broader American audience, and in doing so trying to represent the variety that is us, that our community is actually embracing it," shared Black.
"It's brought me to tears a few times when I've read responses from our own community and what it means to them to have this testament to us," he continued. "And in no way does [When We Rise] claim to be the testament of us. It is a testament, a slice. It's scratching the surface."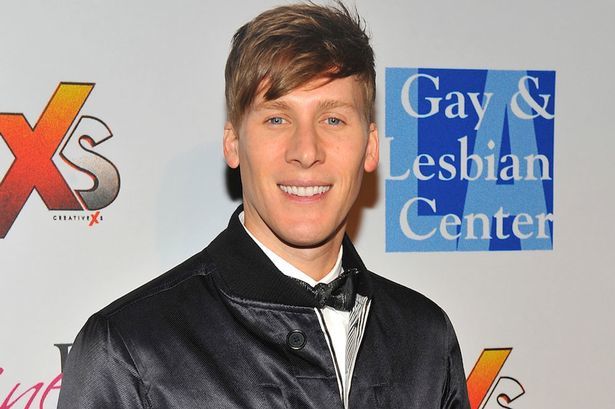 The queer community is a sweeping tapestry of races, sexualities, gender identities, our allies and more, Black acknowledged. Accurately chronicling the influence of each of those on our history posed a considerable challenge; even eight hours of network television is not sufficient, he said, to accurately reflect the many "us-es" who have contributed.
"We built a creative staff of writers who were gay and straight, black and white, men and women, cis-gender, trans, creatives," he stated. "Because of that, I think we got closer to really representing the movement.
"We all tried to do it in a really honest way," Black went on to say. "Not pull punches, not desexualize our community, to not make it seem like we get along, to understand the intonations in the struggle."
More than once during the interview, Black pointed to the theme of alliance-building woven throughout When We Rise. "It's part of the narrative," he insisted, and takes on even greater relevance now, when so many marginalized and minority groups face a threat from the powers-that-be.
"We are strongest when we form alliances, when we understand the power of our interconnectedness," said Black. "This is about how we become stronger. This is about how we become undefeatable, even at the ballot box, and it's about us not becoming myopic.
"It's about us seeing the strength in our diversity," he concluded. "So when people do projects which don't attempt to be inclusive, that's not just un-PC, that's stupid! That's harming themselves!"
LISTEN: Dustin Lance Black's Full 30-Minute Interview on Party Foul Radio
REAL LIFE. REAL NEWS. REAL VOICES.
Help us tell more of the stories that matter from voices that too often remain unheard.