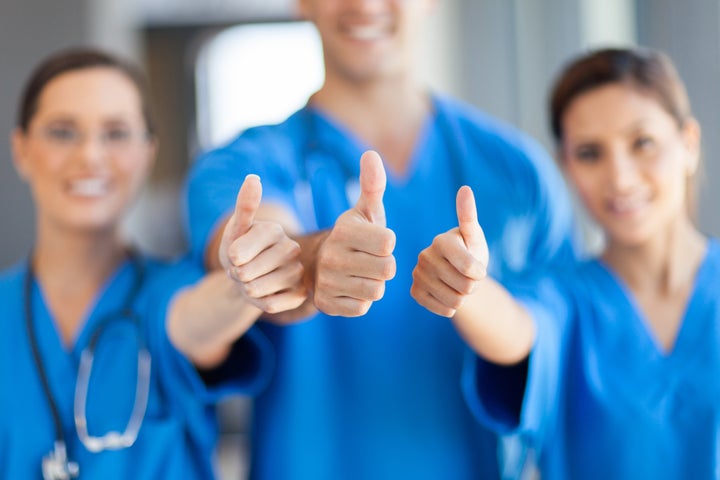 The American health care system is under attack from two angles, a direct attempt to repeal the Affordable Care Act and an indirect assault via the budget. Each, if allowed to occur, will have tremendous implications for the millions of Americans who will lose their access to quality health care. But it doesn't have to be that way. If Congress chose to have bipartisan discussions aimed at improving the health care system, we could, as the president has suggested, have the best health care system in the world.
If these proposals were made law, which is not likely, states would be left reeling, trying to cover growing medical needs. Patients would very often be left out in the cold by states unable to meet burgeoning demands.
Medical groups from the American Medical Association to the American Nurses Association and the American Hospital Association, all stand in staunch opposition to these proposed health care changes. The American Foundation for Suicide Prevention wrote, "We must ensure the gains we have made in mental health and substance use disorder coverage remain in place so every American has a path to a more healthy and productive life." There is no dissent in the health care community; the GOP's proposals will be devastating to our health care system and to millions of individual lives.
It is true that the Affordable Care Act has flaws. However, the way to improve it is not to return to a more draconian system in which insurance companies routinely refuse to provide even the most basic coverage to those in need. It has been proven in nations around the world that a single payer system, in our case "Medicare for all," reduces medical costs and improves access to health care. A single payer system is good for business because businesses get healthier employees and the cost, spread out among everyone, would likely be less than what is currently paid in premiums, deductibles, and out-of-pocket expenses in our current system.
We are not powerless. As an electorate, we have been convinced that our system is "us or them" – you're in or you're out. That's not in any way true, but so long as we abdicate our sway with Congress, we give our authority to big businesses and powerful lobbies. If you want better health care at a more affordable rate, if you want to see pre-existing conditions covered, call your representatives and demand that they engage in meaningful debate about the state of our health care system. Insist upon compromise that is forward thinking. This is our nation. We have a right to quality health care. Let your representatives know it.