My first Valentine's Day in America was one for the books. (For one thing, I sported a mullet. Hey, it was 1984. I also wore short shorts and sports socks with white tennis shoes. Enough said).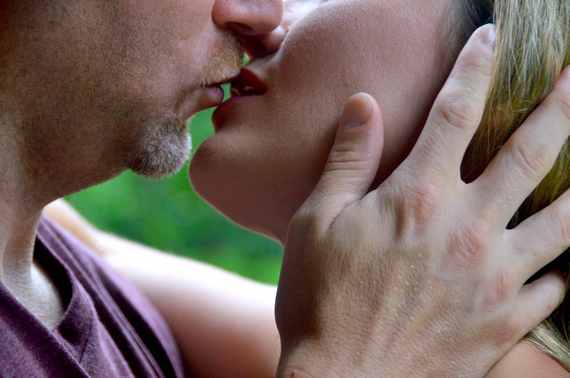 I came to this country from Damascus-Syria on a freezing January 17th. I was in search of decent education, a rewarding job, and that red car Magnum P.I. drove. The word America is highly esteemed in the Middle East. He who makes it here might as well wear a gold medal.
I quickly settled in and loved every bit of this culture. I experienced things not freely attainable in Syria: freedom, independence, justice, and most of all, beauty that blows you away. Don't take me wrong; women in the Middle East are beautiful, but there is something about the way they show that beauty in the West that is . . . Ahhhm . . . A bit sexier.
The guys at my dorm started making plans for "Valentine's Day." My roommate explained to me while eating his eggs and sausage, "It's the loooove holiday," he sang.
I now live in a country that offers all things virtuous to its citizens, but that is not all. If you call right now, we will offer you Valentine's Day: A holiday to celebrate the most prized virtue of humanity since time began. A holiday that honors love as well as those we love -- A holiday that turns that sacred ardor into a verb - And a holiday that blows the bank account while you thank the heavens for that gorgeous babe next to you.
I grew up to a poet father who read me love poetry instead of nursery rhymes. And now I live in a country that celebrates that delicious, sweet, and most delectable nectar of all emotions.
After recovering from a short in the circuitry of my brain, I did go out with a pretty girl that night. We kissed after dinner (a college make out session was more like it). We never went out again, but Valentine's Day went on to become as big as Christmas in my book.
My marriage, which lasted 16 wonderful years and resulted in three beautiful and brilliant children, ended 14 years ago.
While I don't miss the mullet, I do miss having the same person to celebrate love with.
I am divorced with three kids and a lot of baggage. Do I still think love should govern my intentions, thoughts, and actions; as I watch married couples celebrate the day kissing and hugging and showing all that disgusting PDA?
Do I still pay attention to love on a day that reminds me I wake up with laundry in my bed instead of soft skin?
Do I reserve a spot for that possible partner who might show up one day and end the loneliness I pretend liking?
I could just remain bitter over the injustice of life, the cards not dealt right, and the fact that my socks keep losing their partner. Or I could think of the blessings I have starting with my three children; the jewels that have given me a reason to live and a reason to love; the three treasures that have kept the love well in my being full. And ending with my family and friends who love me despite all of my faults and limitations.
Whether you are with someone or alone this Valentine's Day, just remember that love is more than an emotion we chose to feel, more than a verb we put into action, and more than a paradigm we live by.
Love is that mystery that should govern our intentions, thoughts and actions; on February 14th and every day of the year.