Whenever clients interested in creating a website come into our digital agency, I always tell them the same thing. Before you can jump into design, before you can jump into development, and before you can jump into information architecture, you first have to start with a website strategy. This element is essential to completing a website with a high conversion rate that produces results for your business.
Finding a happy medium between aesthetics and functionality can be difficult, and discovering the best way to do so while generating the results desired by your brand is even harder. A cohesive strategy allows you to focus on the business objectives at hand, and develop the best plan possible to achieve them. Whether its innovative tactics or traditional approaches, a strategy is a preliminary step that allows designers, developers, UX specialists, and information architects to create something that will provide your brand with a valuable online presence.
Why Does A Strategy Matter?
So, what is it about a strategy that makes it such an important element of website design? Why does it really matter? If you think about it logically, a website in itself is a marketing tool, and if it's designed and developed correctly it can be an incredibly powerful one. A website's job is to communicate with the user when they visit, providing information that tells the potential customer how the brand can fulfill their needs -- and it must be done in just a few seconds before interest is lost. While great design and development are necessary for a company's website to succeed, those elements don't provide you with messaging, which is how you convey your value proposition. Simply put, without a strategy, you may create a great website, but it likely won't do what you want it to do for your business.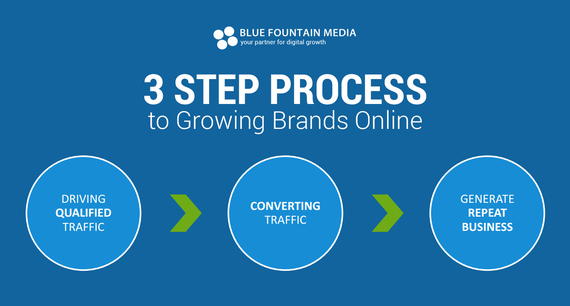 A good strategy provides you with the ability to understand how you can grow your site, and what changes you can make to improve your conversions. After all, the goal of a website is to engage users, convert them, and make them come back as repeat visitors. With the right research, analysis, and recommendations, a strong strategy can offer you opportunities to take your business to the next level.
What Does A Strategy Entail?
One of the most important parts of a strategy is the discovery phase, where strategists learn about the industry that your brand is part of. Strategists will look at competitors' sites to determine their messaging, content, products, and conversions, as well as any unique features or attributes they may have that should be noted. This competitive analysis seeks to produce an extensive and deep understanding of the industry landscape, value differentiators, and the strengths and weaknesses that other brands may possess.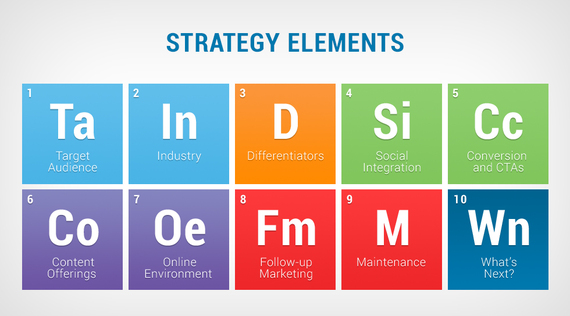 As part of this process, strategists perform stakeholder interviews with everyone at your organization, from sales and marketing employees all the way through to administrative teams. The goal of this strategic process is to understand what these stakeholders need from your website, what their objectives are when using your website during their day-to-day responsibilities, and how they can achieve them. Gathering opinions from internal employees can be incredibly telling in what the true differentiation is between your brand and its competitors, and the value you bring to the table. This essential information should serve as the foundation for your messaging which is one of the most important elements for your site to setup correctly.
Understanding the target audience and their needs and how your brand can fulfill those needs is directly related to how successful your company will be at achieving its business objectives. The goals you have may be outlined, however if they aren't tailored to the needs of your particular consumers, you won't have much of an opportunity to engage and connect with them. The right strategy identifies your target audience, how they operate, the best ways to interact with them, and what kind of messaging will resonate best with them. This way, as the strategy process continues to unfold, you can develop a cohesive plan for what your website must include and how its layout should be designed.
The entire strategy process is incredibly detailed and allows companies to develop a tactical approach that will help streamline all of their objectives with a given website design project. Things like user pathways and help identify what improvements can be made to help remedy broken conversion points, content organization, and traffic overview. However, one of the most important things it lays out is the messaging that will resonate best with your users, while simultaneously conveying your real value.
To be successful, your messaging must be tailored to the unique needs of your audience. The recommendations a strategist provides as far as messaging should truly inform the entire layout and UX of the website, shaping things like calls-to-action, which should ideally result in a goal completion.
Digital Strategies
After thorough research and analysis, strategists can provide you with a clear indication of what actions need to be taken on your site to get the kinds of results you're looking to achieve. Your entire website design, including messaging and creative aesthetics, should have a cohesive digital strategy that supports each element of your website design. The next time your sales team is pitching your company to a potential client, ask yourself if the value propositions they're conveying are obvious on your website. If not, it's time to consider the value of a coherent website strategy in order to make sure your website is doing as much of the sales pitch for you as possible.
Related
Popular in the Community