Recently, disturbing revelations about a number of college athletics programs have shocked the nation. Allegations of fake courses at the University of North Carolina Chapel Hill, abusive coaching at Rutgers, sexual abuse at Penn State, a multi-million dollar pyramid scheme at the University of Miami, and transcript fraud at a New York community college to help athletes get into Florida State, among others, have rocked the college sports world. Add to that lawsuits by athletes over mismanaged or ignored concussions and a growing call to view them as employees deserving of pay rather than as students, and it's no wonder we are seeing a flood of articles, discussions, and opinion pieces that question whether sports should even be a part of the college experience.
Such a response is totally understandable. Clearly, discussions need to be held, actions taken, and abuses ended. Universities must be held accountable for educating all of our students, not the least our student-athletes ... students first, athletes second. We cannot allow the prestige and money that follow top-tier college sports programs to blind us to our overriding purpose: preparing our students to be successful adults and to become the thoughtful, learned, and productive citizens our communities, states, and nation need.
However, as we address these issues, we should be careful not to throw the baby out with the bathwater.
Georgia Regents University, where I am president, is one of four public research universities in Georgia, and home to the state's public academic health center.
At GRU, we believe in the well-rounded, the well-informed, and the well-being of others... and that is why we believe in the Jaguar Nation, home of our collegiate athletics program.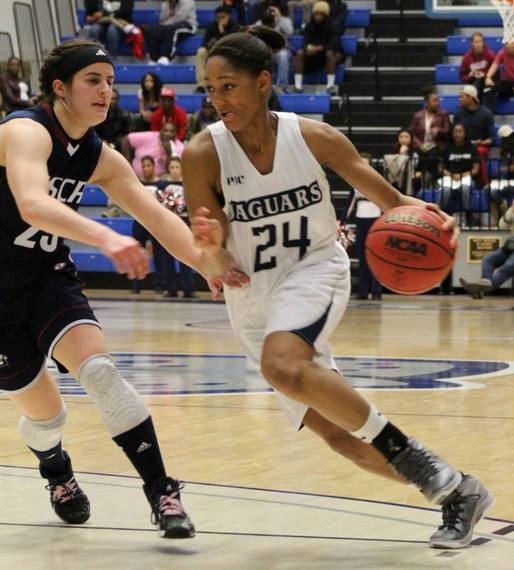 Our strong and growing program fields NCAA Division II teams in five men's and six women's sports, and Division I teams in men's and women's golf. We're proud members of the Peach Belt Athletic Conference, and our men's golf team was the National Division I champion for back-to-back seasons in 2010 and 2011. Our women's golf team is having a great season, climbing from 28th to 21st in national rankings since the fall season began. (A natural fit -- GRU is in beautiful Augusta, Georgia, home of the world-renowned Masters Golf Tournament.)
At GRU, we are incredibly proud that 19 of our Division II student athletes were Athletics Directors Association Academic Achievement Award winners (3.5+ GPA) in 2013-14, and 88 made the Peach Belt Conference's Presidential Honor Roll (3.0+ GPA).
The NCAA just released data for Division II athletes that all of us should celebrate: These students graduate at higher rates than the general student body, 55 percent and 48 percent, respectively. The NCAA calculates an Academic Success Rate (ASR), the graduation rate taking into account transfers, students who leave in good standing, and several other adjustments. That measure is even higher: Division II student athletes' ASR is 71 percent. At GRU, our Division II athletes perform similarly, with a four-class average graduation rate of 56 percent and an ASR of 63 percent. And our student athletes' average GPA is almost identical to that of non-athletes.
When managed with the right priorities in mind, collegiate athletics are good for student athletes ... and for the student body as a whole. Our students come here first to learn, but intellectual growth is only part of what forms a well-rounded, contributing, mentally and physically healthy individual. Participation in athletics, from Division I to intramural, teaches students critical life skills like leadership, teamwork, loyalty, commitment, perseverance, and time management. It fosters healthy habits and provides stress release. It forges friendships, inspires connections, and sparks school sprit that can last a lifetime.
Beyond the individual student athletes, well-run athletics programs benefit the institutions at large -- even those, like GRU, that aren't generally recognized (yet!) as collegiate sports powerhouses.
Well-run collegiate sports programs enhance faculty, student, alumni, and community engagement and alignment; they increase the value of the university brand; they drive enrollment and academic excellence; and they drive revenue for other auxiliaries (e.g., athletic paraphernalia sales). Multiple studies have shown alumni athletes donate more often and more dollars than non-athletes.
The student athlete is a truly exceptional individual. NCAA data demonstrate that the percentage of high school athletes who end up being able to compete at the collegiate level is very low (depending on the sport, between 3.3 and 11.3 percent). So sports programs allow us to attract truly exceptional young people to our universities, many of whom are of diverse or under-represented backgrounds and who serve as role models for our under-represented and majority student populations alike.
So, yes, let's shine a bright light on problems in collegiate athletics, and let's institute necessary reforms. Let's ensure we always put the good of our student athletes first. But let's not overreact and lose the tremendous potential collegiate sports hold for universities and students alike. We shouldn't be throwing the baby out with the bathwater.