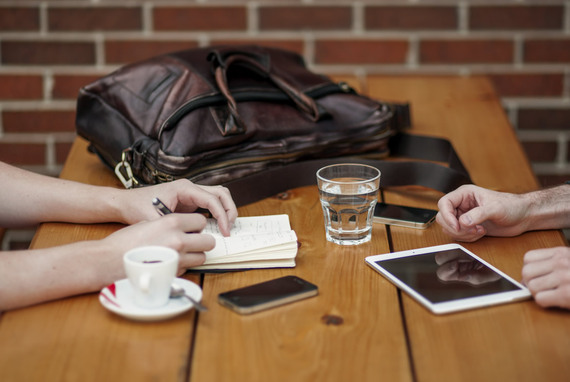 The entrepreneur bug got me at a young age, I was 13 and I had just won my school's competition to see who could raise the most money for charity to win an Atari. Yes I know, I'm that old.
Always one to back myself and desperately wanting to get my hand on an Atari I sat down and thought of a pretty cool game plan.
Go to all the local supermarkets in my area and ask them for any chocolate bar that was about to go out of date within the 4 weeks, I then sold them to the kids at school for half of what they would normally pay and as a result I raised the most money winning the competition and walking away with a brand new Atari.
However, it turns out business wasn't all fun and games after all, I started a real business at age 22, then by the time I was 26 I was down over $600K.
A vicious cycle was forming, I'd make some money in real estate selling property, go back into business, lose it and then do it all again. I knew something had to change, but it wasn't until I'd hit rock bottom that I did something about it.
It's funny how things appear in your life at times like that. Maybe you become more receptive so you're more open to ideas that you may have shut off previously.
But anyway, I was on my way to a friend's house on the train when I saw a billboard ad from a real estate company. This is the same company that I used to sell property for and the founder was someone who I always looked up to and admired.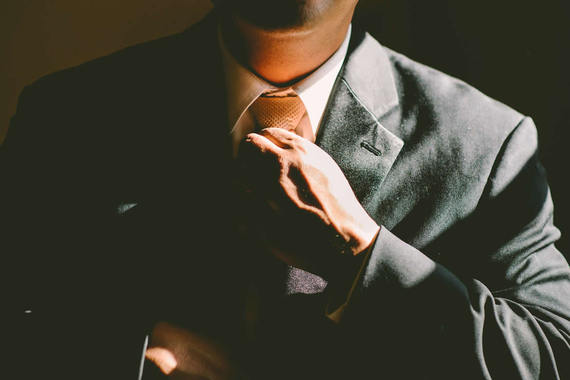 An entrepreneur who came to Australia with less then $500 to his name and has now built a business empire worth millions of dollars. I looked at this as a sign, so the next day I reached out to him to ask if he would be interested in mentoring me over the next few months.
After four failed businesses I knew something had to change. To keep doing the same thing over and over again and expecting a different result is insane. It wasn't as a result of effort or attitude. I was just as hungry after the fourth failure I was after the first.
I simply needed some guidance and here was an opportunity for that guidance from someone I thought could help.
Fortunately enough for me, he accepted and from that moment on I committed to spending every second I could with him. Whether it be lunch, an afternoon walk, early morning run... It didn't matter. I became a sponge! Any second I had I grabbed that opportunity.
At this stage in my career I knew that I needed someone who could review all the areas I was falling short, guide me in the right direction and give me the insights necessary to succeed.
Over the next few months he worked with me and picked up on gaps in my skills and personality, then when I was ready, I launched another business. As it just so happens successfully exited my next two businesses, dwarfing my previous losses.
One was a door-to-door sales company I grew to 45 staff and sold, then the other was a car inspection company both in Wollongong, a beautiful place south of Sydney.
I now knew what it took to succeed and it took a mentor to show me the way. After selling those companies I moved back to Sydney and started a business advisory firm.
I had found a passion for business mentorship because of the value that was passed down to me from mine. However I soon realised that the business advisory space was saturated.
So I decided to use LinkedIn as a marketing platform, because I knew most businesses were not using it effectively and it was my opportunity to stand out and cut through the noise.
After numerous campaigns I came up with a 3 step methodology, which helped me grow the company exponentially all through the power of LinkedIn.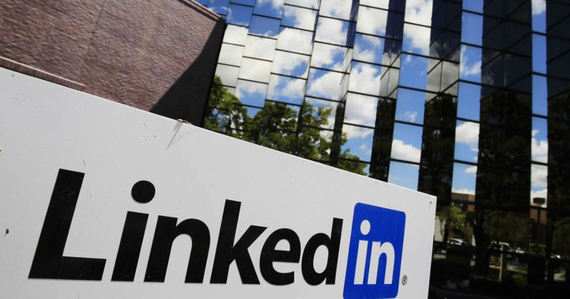 I used this process to get in touch with the media, build partnerships with accounting firms and connect directly with my target market.
As a result we were featured in over 50 media publications in just over 6 months, grew the advisory firm by over 328% with 3 full time advisors and during this time we worked with hundreds of amazing businesses.
In the process of doing so, we had a lot of businesses approach us to learn how they too can leverage LinkedIn to grow their business.
So I eventually pivoted and turned the advisory firm into Linkfluencer with the mission to change and transform how entrepreneurs market themselves by leveraging the power of LinkedIn.
As I sit here today, I'm humbled and grateful that in less than 3 years we've had the opportunity to educate over 14,000 businesses in 55 industries and 30 countries.
Even though we are making massive impact, earlier this year I realised that education without the right community was simply not enough for long term change.
Sure a lot of people were still generating great success from our teachings but others simply weren't executing consistency. They needed and wanted the accountability and mentorship in order to succeed.
So due to my passion and experience as a mentor and mentee as well as the feedback we received it became very clear what needed to be put in place for us to continue providing value to our community in order to fulfill our mission.
Therefore we decided to launch a mastermind program.
With the aim to give business owners the strategy and blueprint they need backed up with the community and mentoring necessary for them to succeed. Only a few months, it's inspiring to see so many members get great results.
This is why I value mentorship so much. This is why I had to build a business based around giving back knowledge and strategies to other business owners.
This is why I get out of bed each and every day. To gain further insights into the value of mentorship in career and business, I recently interviewed 3 leading Australian business / executive coaches.
The question I put forward to them was: Based on your experience why is mentorship so valuable for professional development? Below are their answers...
"As Einstein once famously said 'you cannot make a solution with the same mind that made the problem in the first place.' Through my experience, mentorship can be the ultimate key for professional development by bringing about positive, tangible solutions through unlocking a persons recurring subconscious patterns and beliefs which often sabotage their desired success.
Having an experienced, objective and trusting relationship where you are safe to explore your recurring patterns and potential saboteurs, can quickly reframe perceived problems into practical and tangible solutions, which keeps professionals in action towards their goals and desired success. " Lucy Megginson, founder of Growth Tank
"The modern day education, training and employment scene can feel vast, complex, and impersonal. Mentorship cuts through the chaos because it's so very personal, empowering individuals to curate their own unique career paths.
It's going to become increasingly important as time goes on, because its personalized and tailored delivery are antidotes to the isolation and overwhelm of our information age." Michelle Dixon, Founder of Kindred Global Mentorship
"Mentoring or coaching is a way of developing the professional you. A quality business coach will cleverly draw to the forefront of your mind the professional skills and assets you posses, help you to recognise any gaps in those skills and assets and then inspire and encourage you to build on your growth mindset and clear any road blocks to your full professional potential. To see all of this so clearly on your own is often too challenging." Amanda Meehan, Paritas Consulting Group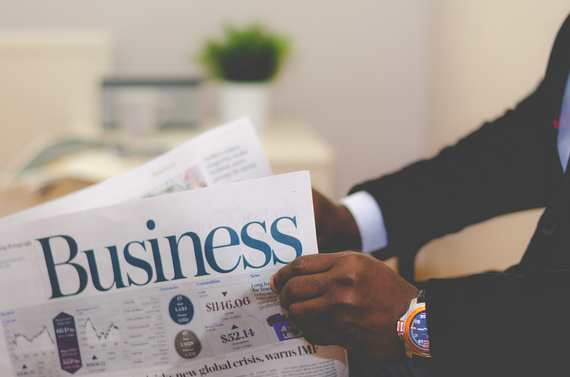 Now that you know the value of mentoring here's my 3 tips on how to identify a mentor that can help you rapidly scale your business or drive your professional career to new heights.
1. Experience: This goes without saying, but it's important to select a mentor who has solid experience behind them. You don't want a mentor who hasn't really achieved anything in life, no matter how many A pluses they got on their scorecards at school. Do your research into your mentor.
2. Relevance: An extension of point 1 you need relevant experience based on the skills you're looking to learn over the next 12 months in your business or career.
Someone who's been there done that. For example if you want to grow your business through LinkedIn - you need someone who's grown a business through LinkedIn successfully.
If you're looking to generate leads through Facebook then it's best to speak to someone who has actually done that. What you're looking for is not necessarily a educator but a practitioner.
3. Good relationship: And finally you need to find someone you have a good relationship with. If you don't respect or see eye to eye with your mentor it's hard to take their advice and implement. Make sure you find someone you gel with to create a healthy mentee / mentor relationship.
To finish off I want to share with you a quote from Bob Proctor that has stayed with me for many years now 'A mentor is someone who sees more talent and ability within you, than you see in yourself, and helps bring it out of you'. So choose wisely.
Related
Popular in the Community