The Castle is located in the Ybor historic district, which is much akin to the French Quarter of New Orleans, but with a Cuban spirit instead of Haitian influence. Before the 1900s, the locals mostly referred to themselves as Cubans.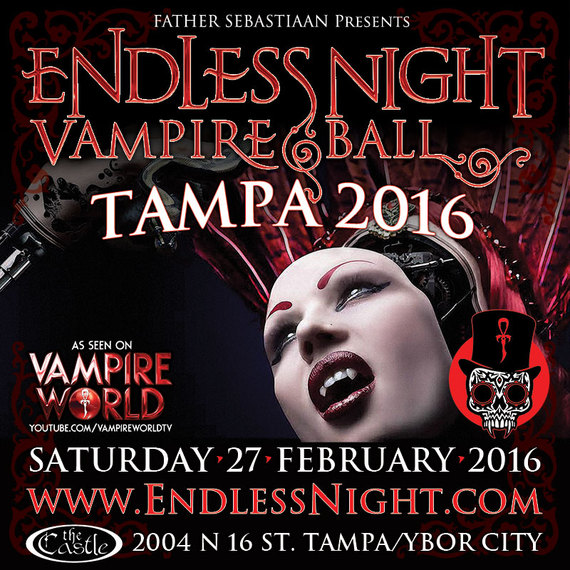 Castle Ybor has become one of the few permanent alternative clubs in the USA, besides the Lizard Lounge / Church in Dallas and Bar Sinister / Boarders in Los Angeles. The Castle was originally built as a Labor Union Temple in 1930 for cigar workers. After being closed for many years, the Castle reopened in 1992 as a haven for goths, steampunks, vampires, and the fetish community. It is a beautiful, castle-like building with increasable medieval and gothic décor, five different rooms including a main room, a salon, a Dungeon VIP room, a tower, and an outside courtyard.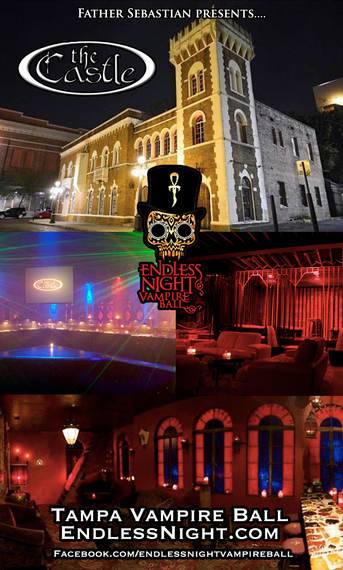 According to legend, a ghost named Rex haunts the halls and likes to glide among elite members of the alternative scene. Dressed like a vampire, Rex is known for being a gentleman and seducing ladies.
The Castle holds special events throughout the year, such as the Steampunk Ball by Gen of the band Genitorturers; masquerade balls; a halfway to Halloween event; fetish balls.
The Endless Night is an international series of events tied to the Vampire World YouTube network and its fan base. Founded in 1996 at the legendary Limelight in New York City, Endless Night has evolved to include events in Berlin, Dallas, Paris, Amsterdam, and Los Angeles. The main event, the "Endless Night Festival," takes place in New Orleans at the House of Blues on Halloween weekend.
The format for an Endless Night is simple: have great music, pick an amazing venue, have a strict dress code and let the audience be the décor. Endless Night is best described by an anonymous guest as a "Venetian Masquerade Ball, mixed with a Vampire Court, topped off with the energy of a rock concert and the elegance of a burlesque cabaret." and was rated: "The #1 Halloween Party in the World for 2010."
The combination of the Endless Night Vampire World and the Castle made for a perfect atmosphere, and the ball was a smashing success. The nearly 800 guests managed to pass the gatekeeper Victor Magnus's strict dress code of Victorian, steampunk, classic vampire, medieval, Edwardian and formal attire.
The theme of the ball was "Secrets of the Crimson Rose," and guests were invited to discover the secrets with clues provided throughout the night. No one succeeded, so the secrets remain to be revealed on a future date.
Performances included vampiric and operatic vocalist Ariel de Ment, Moonhoar burlesque and bellydance, and a vampiric metal rock band called Shadow Reborn. DJs Xris SMack!, VChrist, Octo-Pussy and Matt V Christ rocked the night with video projections and capped off with the best-dressed contest. Winners received VIP tickets to the New Orleans Vampire Ball this Halloween.