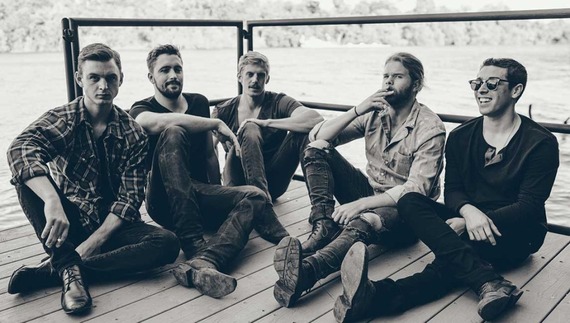 Meet The Vanity, a band that recently broke into Austin's competitive music scene and is tearing it up with their raw talent. The band performed at this year's Free Press Summer Fest, toured with the Cold War Kids at SXSW, and are gearing up to perform at this year's Float Fest in August, an annual music festival in San Marcos, TX. With their unmistakable flair, The Vanity blends in seamlessly with the lineup, which includes popular acts such as Ghostland Observatory and Phantogram.
The Austin-based band -- comprised of vocalist Alex Dugan, guitarists Mic Vrendenburg and Matt Sledge, bassist Augie Gmitter, and drummer David Grayson -- released their debut indie EP 'Strangers' on March 3rd of this year.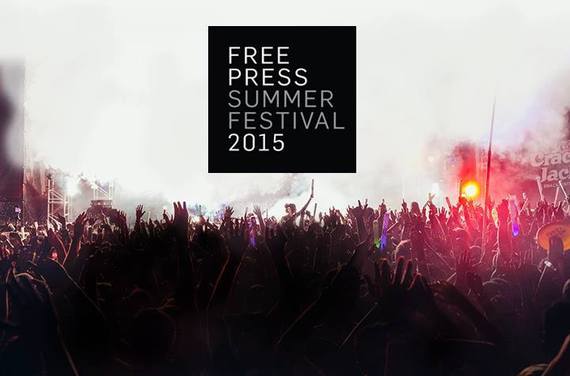 So what's the secret behind their success? According to Dugan, "...a lot of work, a lot of hours, and a lot of destructive behavior." Perhaps later we can discuss what exactly that destructive behavior entailed... But, moving on.
Dugan's powerful vocals are evident in every song, be it "River," "Cowboy Killer," or "Black & Blue." While often peppered with youthful exuberance, The Vanity's songs have, paradoxically, an exceptional amount of raw, gritty depth. Add in some indie rock attitude and a splash of punk, and the band's brewed a perfect concoction for success.
As Dugan discusses "River," he says, "Lyrically, I was inspired by a relatively dark moment in my life. I guess you can credit addiction, narcissism, and a girl that doesn't need to be named for that." Ah, the sweet nostalgia of life.
Read on as I indulge in some "real talk" with Alex Dugan about the band's crazy success, devoted fans, and what it is these days he dreads the most.
Name a time in your life where you felt like you've finally "made it."

We were playing a song of ours called "Kitty" at Stubbs in Austin. We were opening for the Cold War Kids and the show sold out before we had even arrived there (which is the first time we've ever been involved in anything like that). As we played the song, I looked out over the three thousand-plus people and all of a sudden it just kind of clicked. The entire reason I was upset/inspired/frustrated/motivated to write this song... it didn't matter anymore. None of it was relevant. It made me think... as long as this band is around and kicking, "I'm going to be ok." I wasn't thinking, "Wow, how cool! Rock and roll!" Just, "I'm going to be ok"... That was a lot for me.
Who or what influences your music the most?

I really end up latching onto whatever music is grabbing me at a particular moment. I have my all time favorites (the Stones, U2, Beatles, etc.), but I go through phases with bands, new and old. It really just depends on when I reach them. I had a month or two about a year ago where I was super into Pink Floyd and about three or four months where I was obsessed with the Doors. It wasn't because it was the "new hot single" or anything like that. The music just finally made sense to me -- I had finally reached the maturity to understand it. At the same time, of course, I'm always trying to find some young new band out there. I want to find bands that make me feel less confident, make me want to be better.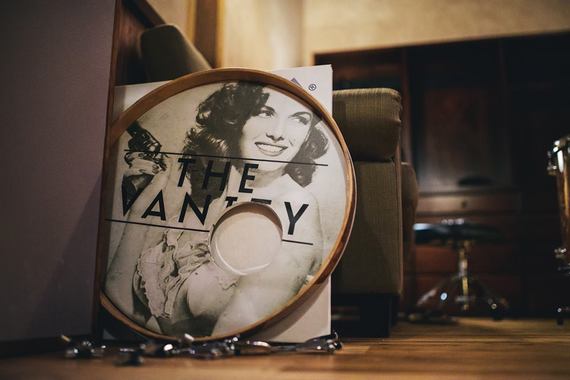 Being successful is what everyone sets out to achieve. But no matter what you do, there are always drawbacks. So what is it that you dread doing these days?

Waiting. That's the one thing they don't tell you about this business. There's a lot of waiting. Waiting to hear back from management, waiting to hear back from agents, waiting in the van before getting to the next city. I dread driving. I absolutely hate being stuck in a car for hours on end waiting to get somewhere. It's the worst kind of waiting because it's the least comfortable. Basically, you sit around for about 22-23 hours a day, waiting for that one hour-plus of pure adrenaline.
What kind of fun things have devoted fans done that make you smile?

One girl that saw us at the House of Blues in Dallas created the hash tag: #littlehotties on Instagram... We still joke about it.
Everyone has a memorable experience in their life where they look back and still get those little butterflies. What is that moment for you?

Honestly, yesterday at Free Press Summer Fest definitely ranks up there. I was mid-song during "River," as we opened the show. I turned around to look at Dave, and behind him was this huge f--king screen with me on it, and the first thing I thought was, "Woah! I better turn around!"
When talking about the music industry, what are your biggest insecurities? How have you been able to overcome them? Or have you overcome them?

Self-consciousness and wanting to please others. It's easy to fall into the trap, especially in songwriting. It's really hard not to fall into the trap of writing songs for the sake of the crowd or for the sake of a "show." When playing shows, I really had to learn to let go of whatever people think. Oddly enough, the more you let go, the more positively people respond.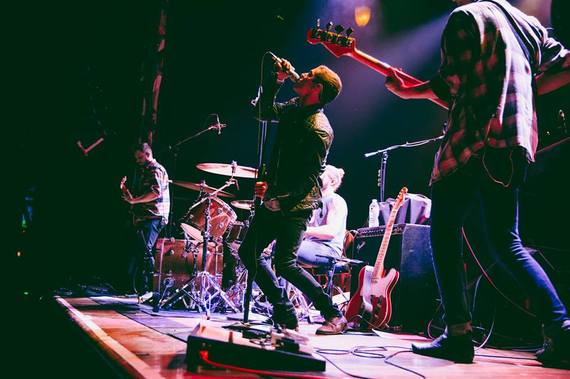 What's something you're really looking forward to this year, and why?

People hearing us... We've been writing and developing this sound for almost a year now and it's time people heard us. We're ready for all the praise, all the hatred, and all the BS that comes along with being public figures. This is our time to make a name for ourselves, but we have to get out there and take it. We can't just expect it to happen on its own.
How have you seen yourself progress since your early stages of performing?

Oh Jesus... let me put it this way... We used to be an Americana band. I wanted to be in the Stones and write rock and roll blues songs. I think during that time we all matured and grew. The more you progress, the easier it becomes to let go of older songs. Originally, you think that one of those earlier songs may be good enough to make you famous, but eventually you have to listen to other people and not just your own ego. Not every song you write is going to be a hit, and not every self-proclaimed "hit" is going to be well-liked.
I always ask this question because I find everyone's answers to be so interesting. So. You get to kick back and have a beer with anyone in the world. Who is it and why?

That's weirdly a really hard question for me to have an answer to... I would say it changes from day to day, but despite all the sh-t people give him, I'd have to say Bono. In a world gone to sh-t, he's managed to be a rock star, stay monogamous, not lose sight of his own religious beliefs, and actually manage to do some good in this world. I think that's the ultimate goal... to learn from the process of becoming famous, but not letting it compromise your overall self.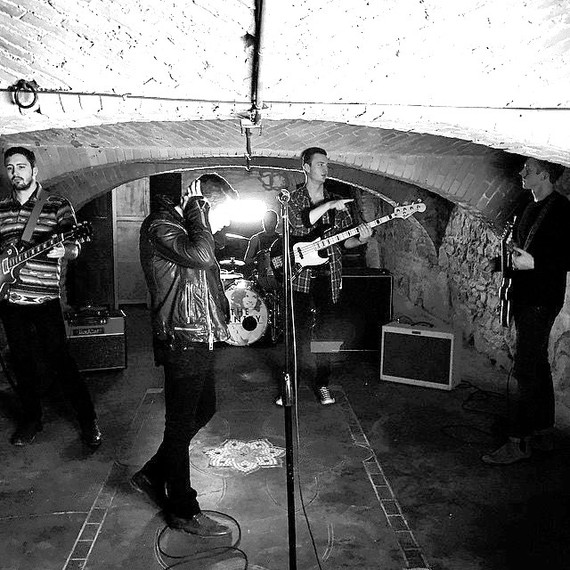 When you think about everything you are grateful for, what is the first thing that comes to mind?

The band. There is no "The Vanity" without all of them. We're not just a singer and his backup band. We're not just a guitar player and his backup band, etc. Each person individually is instrumental to what's going on out there. It's hard not to get entrapped in your own ego or each other's egos and lose sight of that, but I believe we will be able to keep it together for a very long time.
Final question: Why the name 'Strangers' for your debut EP? Explain the meaning behind that.

We've been writing and developing this sound for almost a year now, but it's time people heard us. I think on a subconscious level that's why we named the EP 'Strangers,' because at the end of the day, we're all a bunch of f--king strangers, and we'd love for you to hear our music and no longer be strangers.
Well, count this girl as one less stranger -- I'm already hooked and I'm certain The Vanity won't be a secret to "strangers" for much longer.
Thank you so much for your time, Alex!
Special thanks to The Vanity, Aaron Feterl, and Free Press Summer Fest.

Calling all HuffPost superfans!
Sign up for membership to become a founding member and help shape HuffPost's next chapter