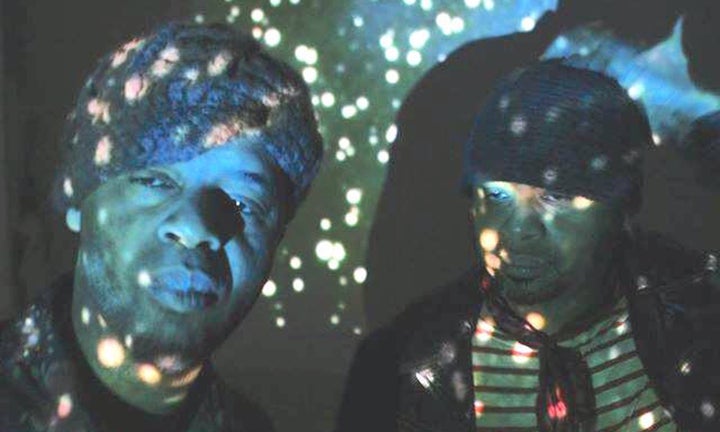 I saw Danny and Daniel Chavis, twin brothers of The Veldt, playing guitar driven shoegaze music a number of years ago and was impressed by the challenge they presented. I fell in love with their sound almost immediately. Their passion as performers moved me, but I also was more moved by the powerful work they are doing to reshape perceptions of how guitar-driven rock should look.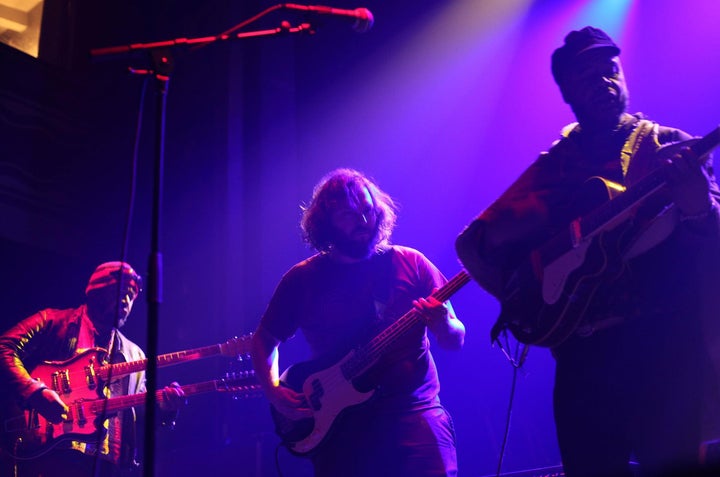 Their passion is infectious, their commitment to the unique sounds and rhythms in their perfectly calibrated guitar tones do the awesome work of elevating beyond stereotypes, in so doing they are crafting both a loud and a quiet revolution. It is really hard to not fall in love with this band.
On June 2, The Veldt drop their new EP 'The Shocking Fuzz of Your Electric Fur' and are celebrating by releasing a new video for 'One Day Out of Life' (Andrew Prinz / Mahogany Remix). The Video was produced by NiiLartey De Osu of New York-based fashion company Neodandi House of Couture, and features Mani De Osu.
"NiiLartey and I met in high school in Raleigh, North Carolina the 80's and had been talking about working together, as we were both impacted by various shared influences in music, art and fashion, ranging from Vivian Westwood to the new Romantic era," explains The Veldt frontman Daniel Chavis. "Finally we are collaborating - a fusion of our music and their art, through fashion and video."
"Reflecting back on a time when we were into Japan, Duran Duran and The Pretenders... It was very lonely from both sides in high school, alienated by everyone, regardless of race. Basically I couldn't win. This gave me a lot of time for some deep self-analysis. But I thought the music was interesting and, later on, when I put together my own thing, I internalized those influences and made this my own. Although it was almost 30 years ago, people's attitudes haven't changed".
After forming The Veldt in Raleigh with drummer Marvin Levi, Danny and Daniel Chavis were joined by programmer Hayato Nakao upon moving to New York's East Village. Since initially signing to Capitol Records in 1989, The Veldt's impressive career includes collaboration with and guidance from the likes of Robin Guthrie (Cocteau Twins), Lincoln Fong (Moose), Ray Shulman (The Sundays, Bjork, Sugarcubes), The Jesus and Mary Chain, TV On The Radio, Mos Def, Lady Miss Kier (Deee-Lite), and A.R.Kane as well as performing with The Pixies, The Brian Jonestown Massacre, Phantogram, Throwing Muses, Echo & The Bunnymen, Cocteau Twins, Manic Street Preachers, Oasis, Chuck D, Living Colour, and Schooly D.
This new EP sees the Chavis brothers return to their roots, while referencing European post-punk while embracing modern hip-hop, and working with transient dreamscapes as fluidly as solid song structures.
The Shocking Fuzz of Your Electric Fur' Mixtape EP releases worldwide on June 2 via Schoolkids Records (Raleigh, NC and Dublin, Ireland). They've also got some tour dates coming up, including Friday's album release show at NYC's Mercury Lounge.
JUNE 1 New York, NY - E and C Studio at the Soho Hotel 146 Bowery with Micah Gaugh
JUNE 24 Raleigh, NC - Dorthea Park Festival
AUG 7 Atlanta, GA - 529 with Shepherds, Twin Studies
AUG 25 Charlotte, NC - Snug Harbor
Related
Popular in the Community