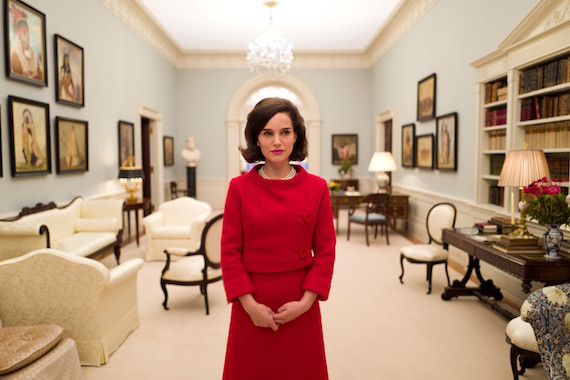 I felt a pang of anxiety as I left Venice this morning, in the midst of the boats' rush hour traffic. It was a strange feeling, like knowing that this kind of event, this combination of great films, magnificent interviews and wonderful meetings will never happen again. And perhaps that's the magic of the Venice Film Festival, this idea that the same assortment -- for lack of a better word -- of projects, filmmakers and premieres will never be quite like this again. It's a cinematic Ship of Theseus conundrum in reverse, perhaps, torn down and rebuilt at the next festival, in the next city, but is ever quite the same again? As the Italian song goes, "I think that a day like this will never ever come back..."
During my last day in Venice, I watched four films, three features and a short.
In the early morning hours, I tore myself away from my ideally located hotel, the idyllic Hotel Quattro Fontane, to watch Pablo Larraín's Jackie starring Natalie Portman, in the main Competition program. Part of me wanted to watch it, another part of me didn't. Do we need another film about the Kennedys I thought. What more can be explored since we have basically seen it all?
But Jackie did something to me, something completely unexpected. It moved me, deeply. I cried more than once, thankfully sitting next to a well-respected critic friend who did the same, and even pulled out the tissues. Portman channels Jackie O. in a strange way, the human way. We've all seen the public Jackie, the grieving widow, the distraught mother, the timeless fashion icon. And yet, this side, the strong woman side, the side so sure of herself in a time of personal and national tragedy to be able to set aside her own grief and regrets and serve the United States as a mother to the nation, this was the Jackie that clearly broke my heart.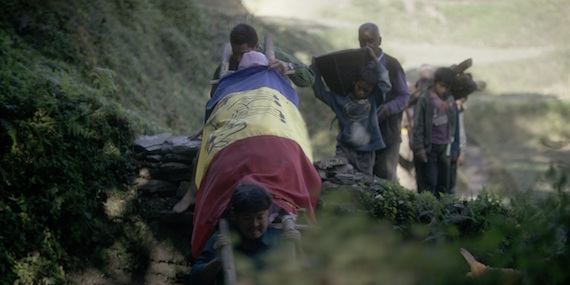 Then it was the turn of White Sun, a film by Nepalese director Deepak Rauniyar screening in the Orizzonti section. I have to say, this year Orizzonti's line-up has been so deliciously full of wonderful works that I pity the jury that will have to choose just one best film.
White Sun is a road movie, of sorts. It begins with the death of the patriarch of a family, a man of considerable weight, and follows the corpse's voyage down the mountain accompanied by his son and two spellbinding children. The film is set in the aftermath of the civil war that raged on in Nepal and finally came to an "official" end, or did it, once the new constitution was drawn in 2015. Family dynamics, caste constrictions and the various reasons for the civil war are explored in Rauniyar's film, who perfectly balances everything until a wonderfully written ending.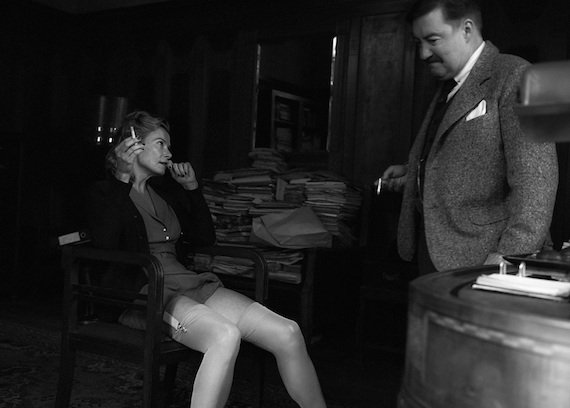 A late afternoon screening of Russian filmmaker Andrei Konchalovsky's Paradise turned out to be for me an adventure into discoveries. Discovery of an alternate way to tell a story, discovery of a master storyteller whom I luckily got to meet and discuss the film with the following day, and a re-examination of the justifications for evil. It's always interesting to me when a filmmaker can write a likable villain because those characters help us redefine what seems incomprehensible around us at times. In a moment in history when it's important to get to the root of the problem, by looking to the past to understand the future that surely awaits us, Paradise seems like the perfect film to comprehend it all.
And Konchalovsky's respect for his audience is palpable, from his use of what he called "the obvious choice" of black and white to tell the story of the Holocaust, to his choice of actors, even the decision to call the film Paradise. You'll have to watch it to understand just why and stay tuned for an upcoming interview.
Finally, as my last film this time around, I watched on my computer a short film, Good Luck, Orlo! by Slovanian filmmaker Sara Kern. The reason this gem fell onto my already full plate was thanks to its producer Rok Biček someone whose wonderful work has been on my radar since his groundbreaking Class Enemy which incidentally also premiered in Venice in 2013. If Biček chose to produce this film, I knew there would be a wondrous message awaiting me within it. And there was.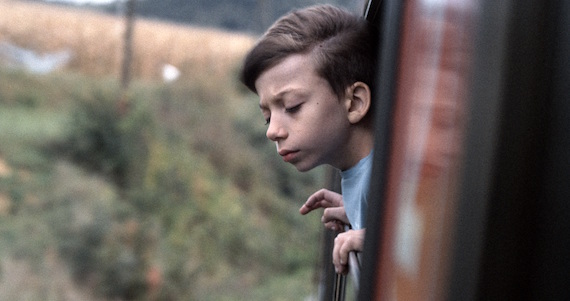 As Vienna based producer Angelo D'Agostino told me at the afterparty, "a child does not play because he is young; he is young because he needs to play," and his quote applies to Good Luck, Orlo! so perfectly I had to include it here. Kern tells a story, within the 14 minutes of her film, that lets us look at the world through the eyes of a child. And explains the simplicity of that POV, where if something is missing and a replacement is needed, a child will not think twice about grabbing it, never thinking of the consequences. While in world diplomacy we have seen the terrifying consequences of that behavior -- perhaps this morning on CNN the announcement of North Korea's nuclear tests is the perfect example -- it would sometimes simplify our personal relationships to behave more like kids.
So, as I leave Venice and my heart behind as well, inside that tiny room on the top floor of Quattro Fontane, the hotel where everyone made me feel like a queen, a daughter, a friend, a respected professional and most importantly so incredibly comfortable, I reflect on a festival that filled my heart and will inhabit my dreams for months to come. And I thank everyone who made it possible, from the press attaches of the films who organized those impossible to get interviews with mega talents, to the organization of a festival that is always available and ever kind and last, but not least, the police and armed forces that kept us safe from the world infringing on our cinematic magic.
Images courtesy of La Biennale, used with permission.
Calling all HuffPost superfans!
Sign up for membership to become a founding member and help shape HuffPost's next chapter