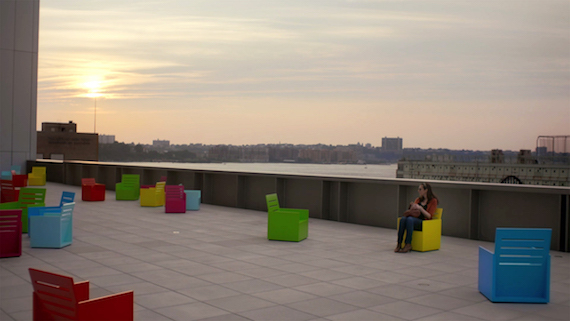 During my journey to discover the best film in the Venice Film Festival, which only proves more challenging the more movies I watch, I was advised by a publicist friend in NYC to watch Laurie Simmons' My Art. To those who need to follow artists and filmmakers by the "six degrees of separation" rules, Simmons is Lena Dunham's mother. There, we got that out of the way.
But along with being a terrific mother to two talented daughters, Simmons is also a world-renowned artist whose work is the collections of The Brooklyn Museum, The Museum of Modern Art, The Guggenheim Museum and the Whitney Museum, among many others. And she's a filmmaker. After conquering the short film format in 2006 with The Music of Regret, starring Meryl Streep and the Alvin Ailey Dancers, Simmons has now seized the crown of feature filmmaker with the beautiful, funny, charming and wonderful My Art.
My Art screened in the Cinema nel Giardino section, a sidebar of cinematic gems that provided endless inspiration, housed inside a cool new venue that looks like a giant red box.
I'll admit, Simmons' film proved a soft place to fall for me, after a morning screening of Rocco, about the escapades of renowned Italian porn star Rocco Siffredi. I needed a voice of reason, something to remind me of the true power of being a woman, beyond the humiliation of the porno trade. I also craved to watch Simmons' film, which stars a woman who is OK with not being thirty, or even forty anymore! When was the last time you watched a woman over 40 be a leading lady? Yeah, and I don't mean La Streep either, because her roles begin and end with her.
Wow, and what a refreshing film My Art turned out to be. I giggled at the inside NYC art world jokes, and I enjoyed immensely Simmons' artistic recreations of classic movies -- from Rebecca, to Some Like It Hot, to A Clockwork Orange, yes, yes that A Clockwork Orange -- starring Simmons as Ellie, her alter ego in the film and the two men, Frank (played by Robert Clohessy) and John (played by John Rothman) who become willing pawns in her "it's all for the good of art" games while at a friend's house in Upstate New York.
But beyond its ultra valid cinematic worth, My Art is also a tale of everything a woman can be, of how much is left ahead of us in life -- despite the neurosis that the world wants us to buy into -- and how far we've come. Simmons makes me proud of belonging to her same gender, and My Art is a film that, as my publicist friend Susan suggested in her email urging me to watch it, "manages to straddle a tonal balance between ironic scepticism of the art world while at the same time remaining rooted with a deep respect for artistic life and the process of making art," ending her email with a bold "it resonated hugely with me!"
Hurray for My Art, and an extra large hurray for Laurie Simmons, whose interview you'll find on this space in the next few days.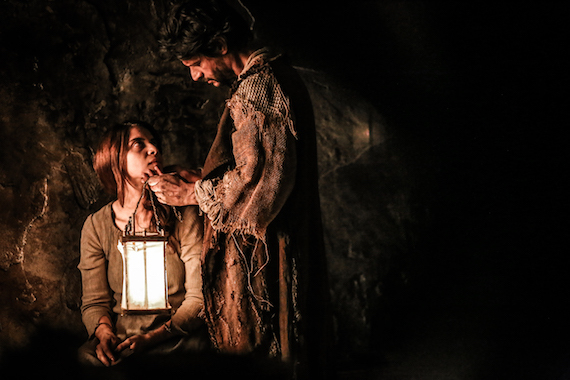 While on the subject of genius, lets talk about Amir Naderi. His co-writing of the 2014 masterpiece 99 Homes made for the perfect American movie and when I mentioned this to Naderi in person, at an interview I'll make sure to publish shortly, he said "thank you for bringing up 99 Homes". He's proud, as proud of writing it as I'm obsessed to watch it, because to him 99 Homes also represents the quintessential modern American work, and for a man born in Abadan, Iran 70 years ago, that's achieving the impossible feat.
So, achieving impossible feats, it turns out, is Naderi's favorite pastime. A self described "priest" of cinema who lives an austere life of no drinking, vegetarianism and no family around to distract him, Naderi has made Monte, his latest work of wonder, which premiered Out of Competition in Venice. Monte, set in the mountains of northern Italy, is a film about conquering the unconquerable, breaking down the unbreakable, and finding the difference between men and a Man. I felt so overwhelmed by Monte that I needed an entire night to think it over, and even now, two days later, it offers the most haunting, lingering imagery of any film I've viewed here.
There are also similarities to our modern world of course -- even though Monte clearly takes place sometime around 600 years ago -- and how easily we dismiss those who are different from us, to distract ourselves from our own insurmountable issues. All the while, if only we devoted as much time to tearing down walls as we do building them up, we'd have a much lighter, freer and kinder world.
I've briefly touched on Rocco, the documentary directed by Thierry Demaizière and Alban Teurlai premiering in the Venice Days sidebar. That's because I've yet to interview the filmmakers and their inimitable subject Rocco Siffredi, and I'm hoping that will help me make up my mind about the film.
On the one part, the first half of Rocco disturbed me deeply as a woman, but after porn star Kelly Stafford comes in, towards the end, I felt ambivalent about the role women play in this problematic industry. I don't know. Do men run the show in porno, or do women secretly do it, the same way we are the ones perpetrating genital female mutilation and that impossible-to-break glass ceiling we are so quick to cry about when we can't achieve something? I believe nobody can take power away from us, without our permission, and so Rocco, both the man and the film, raised a few inner questions for me, about the world, my femininity and the way I view sexuality -- and sex.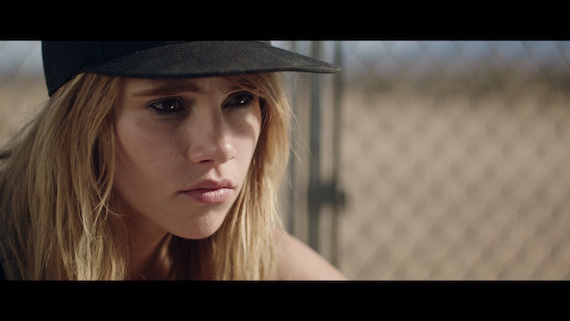 Finally, where do you go when you think you've watched the best film in a film festival, even if just for its shock value? Well, if you're me and in Venice, you go to the next screening, of course.
So, after viewing Arrival, Nocturnal Animals, My Art, La La Land, Monte, São Jorge, The Bleeder and a few other gems, on an early morning that I could really have spent in bed, I shuffled myself off to watch Ana Lily Amirpour's The Bad Batch. I imagined from the short synopsis of the film -- which reads "a savage dystopian fairytale set in a Texas wasteland where society's rejects are just trying to make ends meat" -- that I would be covering my eyes and trying to shut my ears to the violence onscreen, but I knew I just had to watch it. And glad I was I did. After a few terrifying moments, a true cinematic wonder opens up on screen.
The Bad Batch, in the main Competition in Venice, stars Suki Waterhouse, Jim Carrey, Jason Momoa, Giovanni Ribisi, and, hold on to your plush red velvet seats everyone, Keanu Reeves as "The Dream". It's violent, raw, edgy, beautifully shot and perfectly acted. Plus, I'll admit with all those inside jokes, despite the flesh eating and all that, I'll need to watch it again soon. And maybe even a third time.
Dialogues inside The Dream's home in The Bad Batch felt like listening to a live reading of Reeves' Ode to Happiness, his art-slash-poetry book full of Keanu-isms like "I draw a hot sorrow bath" and, my personal favorite "Then I put on my alone again silk pajamas."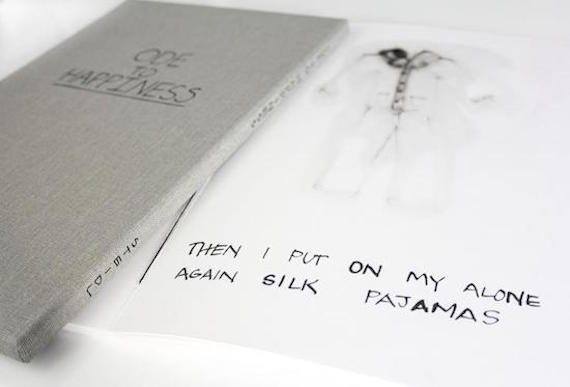 Amirpour is as irreverently spontaneous and real in person -- across twenty rows of a press conference room -- as she is a filmmaker. While journalists asked her a mixture of silly questions and even threw at her a ridiculous "our Pope Francis says violence begets violence," Amirpour kept her cool and, better yet, answered them back, tit for tat. To the German journalist who questioned her use of violence to make her point, Amirpour chimed right back, without missing a beat, "what is a lot and how do you define a lot? Violence is in so many things. I find it really absurd to ask me, I think it's fine for different sensibilities. Do you want to ban violence from art and movies?"
This brings me to something I've observed during this festival, something very puzzling to me. When I go to watch a film, even at a cinematic smorgasbord like the Venice Film Festival, I pick my selection by carefully researching what I'll be going to watch. This way I know, once I step inside that movie theater that bar a coup d'état or a personal tragedy, I'll sit through however long it takes for the filmmaker to tell their story.
Yet time and time again, I watch a parade of people leaving the cinema, and I don't mean in particular for any of the titles mentioned above, of course. When I first noticed this "trend" was at an Iranian film, where people were trying to inconspicuously leave the theater and ended up falling down or up stairs in large numbers, each making loud thumping sounds as they hit the ground. Yes, that was distracting in case you were wondering, and also, what were they expecting to watch, Bridget Jones's Baby? I mean, you watch a dark cautionary Iranian tale, it is going to be exactly what it sounds like.
So, my one advice to film buffs is -- an educated audience is a good audience. If you don't like violence, don't go to watch a movie about cannibals living in the desert wasteland, and if you don't want a slow, dark, difficult film, don't choose something that reads "obscure, at once realistic and delirious." You won't like it and you'll annoy those who do.
All film stills courtesy of La Biennale, used with permission.
Calling all HuffPost superfans!
Sign up for membership to become a founding member and help shape HuffPost's next chapter