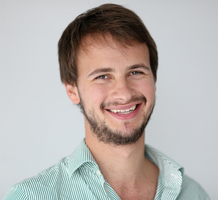 Recently I launched a campaign, Cactus, on the crowd-funding platform Rocket Hub. Cactus is a power strip that can be controlled through a web app to save money and electricity. I am working with three cofounders: a developer, a product designer, and a hardware engineer.
Cactus to me is an incredible opportunity, one that I could not have foreseen when I was graduating from Duke a year ago. I am working with an insanely talented team: Paul Rolfe, our lead developer, has done developer work for various startups and built Capitol Buddy, for which he has paying users. Ethan Carlson is a mechanical engineer from Yale with hardware experience at an energy startup. Jon Hills, our product designer, went to Brown and RISD (at the same time) and sells his furniture for hundreds of dollars on his website whilst building medical devices for a startup in Providence.
One year ago I was graduating from college with a degree in Biology. Now I am working with some of the smartest people I know to build a product that can disrupt a market. This is the Venture For America effect.
Venture for America did two big things to get me to where I am today:
It preselected smart people that are interested in building things. People who want to use the large bucket of what they know to explore what they do not know. People who are willing to fail even though they are smart enough to predict the high likelihood of failure.
It told me that many things that I considered impossible are possible, by getting the people who made it to come and speak to us. People like David Gilboa, who got it in his mind that he could disrupt the glasses market. Who would have known?? And now, according to Fast Company, Warby Parker is

the world's

most

innovative company in retail.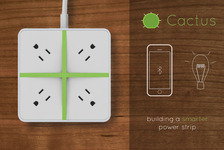 Thanks to the VFA effect we have a team with the power to execute on a beautiful, functional product that doesn't really exist yet. In our research we have found faulty, expensive, or user-unfriendly competitors, and a Kickstarter campaign where the CEO has not been able to deliver. That's why you don't see one of these in every American household.
Because it really makes sense to have a Cactus. It's good for the environment, and it can save households a lot of money. 10% of household energy use goes into keeping devices on standby when they could be turned off. That's over $100 down the drain per household annually, according the U.S. Energy Information Administration.
So help us out! Check out our page, where you can get a prototype of Cactus for as low as $30. And look out for the VFA effect - I have a feeling it will revitalize some American cities soon.
Cactus is a Venture for America Innovation Fund project. The Innovation Fund gives aspiring entrepreneurs the opportunity to launch their business ideas and projects. To support, visit Cactus here.
Calling all HuffPost superfans!
Sign up for membership to become a founding member and help shape HuffPost's next chapter