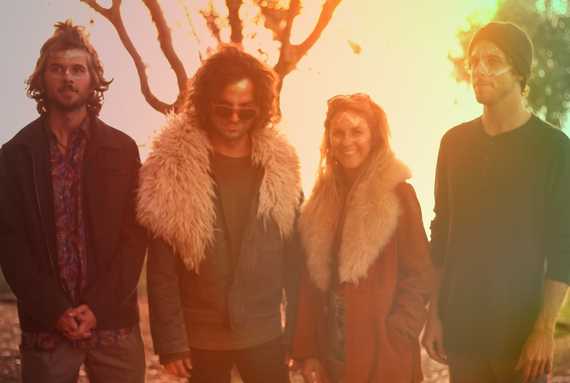 Psychedelia is a synesthesia of colorful sounds and tasty visions, a perfect recipe of potent flavors that stimulate all of the senses. It is also a vibe that exudes without the use of words, an aesthetic that can transcend through fashion, art, film, music and history. The fusion of psychedelic sensibilities and music has always been a successful union that creates an all-encompassing experience for both creator and listener. The explosion of the transformational music festival scene implements psychedelia into the majority of their design as well as within the artists and patrons who attend. A modern retelling of a bygone era, the psychedelic generation has been reborn.
As a fresh wave of neo-hippies reshape the psychedelic lifestyle, San Diego-based indie band The Verigolds seem to fit the soundtrack of this lifestyle. Jenna Cotton (guitarist, keyboardist, lead vocalist), Eliot Ross (guitarist, strings, vocalist), Ben Smedley (vocalist, keyboardist) and Craig Schreiber (vocalist, drummer) comprise the psychedelic-folk-pop group and have already gained a fan base, especially in their local music scene of San Diego. Dulcet and delicate, their musical chemistry is evocative of the summer of 1967, where love was free, music was religion, and the voices of the counter-culture could no longer be ignored.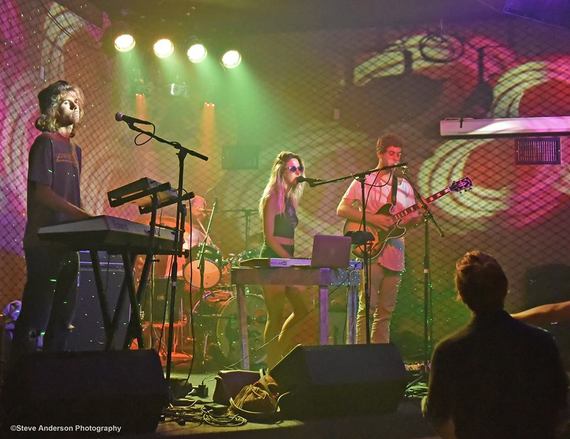 Though relatively new to the music scene, The Verigolds are no strangers to live performance and have already filled the air of many different venues with the gossamer vibrations of their music. The foursome has been showcased at San Diego Music Thing in 2014 and have performed on the main stages of Hillcrest City Fest and Pacific Beach Fest. Hopefully they will begin decorating the lineups of more music festivals in the near future.
They recently began receiving weekly radio play on various stations such as FM949 and 91X, widening their exposure to new audiences. Constantly honing in on their stage presence, they have also performed at some of San Diego's most popular venues for music such as Belly Up, Casbah, Soda Bar, Music Box and House of Blues as well as having opened for touring acts that include Hey Rosetta!, Magic Giant and Dick Diver & Mother Mother.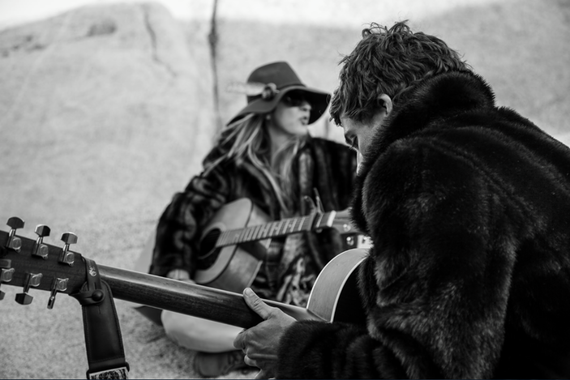 Mixing elements from indie rock, pop, folk, psychedelic, and alternative rock, The Verigolds are a modern blend of timeless sounds. Cotton's ethereal vocals paired with sunny instrumentals paint a Technicolor image of their home in the hippie paradise of Ocean Beach. Anthemic and evocative, Ross' cascading guitar, Smedley's flowing keys, and Schreiber's groovy percussion all meld together harmoniously creating their signature sound. Oozing with originality, their music creates a sonic landscape that lovers of all genres can traverse.
Their newest single "Crossfire" which was released with a music video that was shot at Black's Beach in La Jolla, encapsulates the perfect combination of psychedelic rock, rolling basslines, synth sounds and melody. It also showcases their personalities on a more personal level than live performance or listening to their music alone can elicit. Adorned in glitter, flowing textiles and metallic Flash Tattoos, the "Crossfire" video is like wandering into a lysergic dream populated by mystic musicians, melting sand, and levitating stones. While the music and the beauty of the beach landscape dominates the video, mild trips into psychedelia keep it interesting.
Calling all HuffPost superfans!
Sign up for membership to become a founding member and help shape HuffPost's next chapter