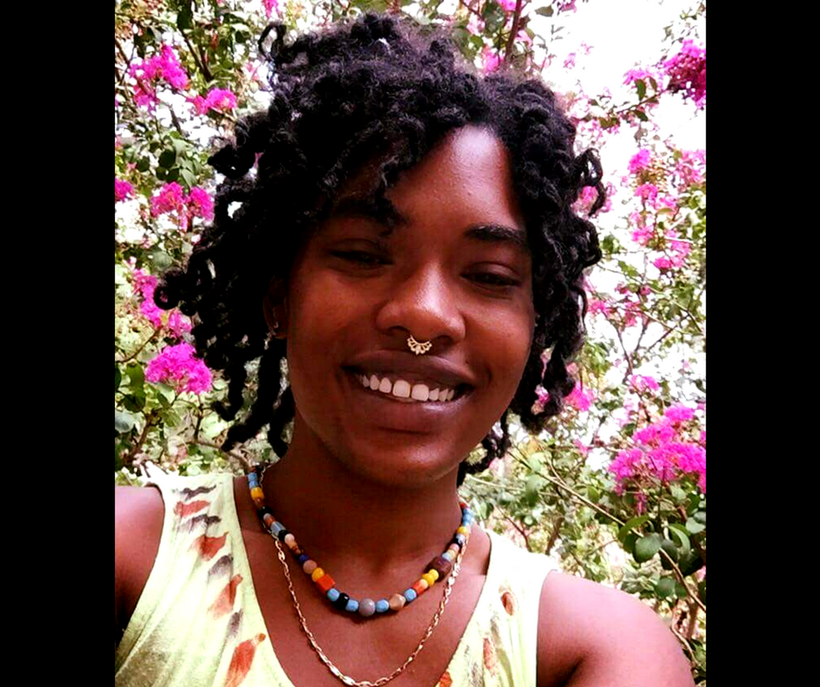 I'm shining the spotlight on my friend and fellow entrepreneur, Angelle Gossom. I asked her if she could share her personal journey as an entrepreneur and her experiences in today's article. She agreed and wrote the content below. Angelle's one amazing woman and a valuable member of the Elite Society of Ambitious Moms Mastermind. Thank you, Angelle!
Did you know that there is power in the food that we eat? Has anyone ever told you that the food that you eat has a vibration? Let's take a little journey together. Food has a frequency. People have a frequency. We are electrical matter made of carbon and water.
When I was at the beginning my food journey, I was not aware of any of this information. I was not worried about vibrations, I didn't care about frequency. I really thought that frequency only related to the electricity that was coming from the electrical sockets at my home or any other place that has electricity here on the planet. My introduction to this came from my self love journey.
See about a year ago, I was hospitalized for blood clots in my lungs and in my leg. One was actually surgically removed during a two week stay in the hospital. I was at a point in my life that I need to really focus on myself. I had three children, I was a career women, I had investments that needed my attention and I was released from the hospital unable to walk without aids and prescribed twelve medications. I needed to truly discover who Angelle was and where was she going.
One day I was doing my daily meditation and watching one of my mentors. He mentioned that meat had karma and raw foods were alive. I couldn't help but try his seven day vegan challenge because I was desperate to find my true purpose. I wanted to know more about myself. I was told that if I detoxify my body, cleaned out the different parasites and bad karma that my vibration would naturally be raised. So, I took the challenge and I went vegan for seven days. When I reached the last day I was shocked that it had already been seven days. I felt amazing!
I felt like the world was a truly different place and I was finally in control. I held the keys to my own future in my hands based on so many things that I was eating and thinking. I was shocked that the challenge was so easy. I really was not sure why I had not tried it before. I loved it so much and continued strong for another 3 months. I was so proud of myself. I had found a way to stop taking all of the medications. Also, I had my mother and my children well on the way to this new lifestyle. I was so happy with myself and my life. Most importantly, my children and I were happy that I was healthy.
I was so happy that I found my new love for food. I keep meeting new people that were on this journey, too. More and more people were interested in my story, too. I loved cooking and had taught myself a lot about cooking. I was very interested in cooking for people. I wanted them to know that eating vegetarian was not as hard as we make it seem and it is not all about weight loss.
Soon, I began to do research on vegan and vegetarian restaurants in my area and was very surprised to see that there were not any in the 10 mile radius of my home. At that point I knew my purpose was clear. I knew that it was time for me to start a business to fill the need in our area.
I love food and my journey through food was what helped me become the founder of Preppie Earth Meal Preparation Services. We offer vegetarian/vegan based meal plans for the student and employee. We are the meal planning service that can shop, cook, and deliver your meals. We customize each meal plan for the employee meaning that we consult with you about your personal health and goals to then construct a meal plan for the month. We provide an open line of communication to the member and allow changes to be made based upon needs. Each individual person has their own needs and goals so we focus on raising your vibrations naturally which will aid in many areas spiritually and physically. We offer a meal preparation service for students as well which is a very affordable way to eat healthy and be on the go.
Finding out about the secret to food was a true pivotal point in my life and I know that the same goes for us all. We are connected via vibrations. Learn to love the food that you eat and it will love you. Especially when the you are well educated on how it all works.
My name is Angelle Gossom. I am a mother of 3. I am the founder of Preppie Earth meal preparation services, I am a serial investor, and spiritual messenger. My passion is healing people through food. I assist people on their journey through food by providing meal plans, support, and education on food and the benefits of your choices. Through many years of development I have mastered the art of eating and it means so much to me to be able to share my journey with the world.
REAL LIFE. REAL NEWS. REAL VOICES.
Help us tell more of the stories that matter from voices that too often remain unheard.
This post was published on the now-closed HuffPost Contributor platform. Contributors control their own work and posted freely to our site. If you need to flag this entry as abusive,
send us an email
.