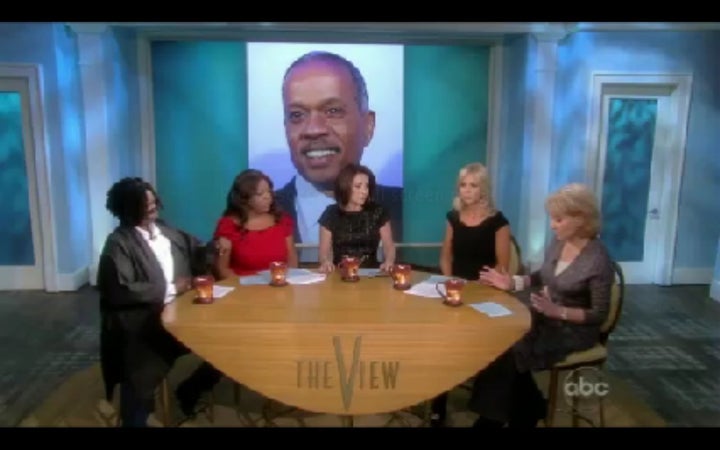 The ladies of "The View" often disagree, but they came to a consensus Thursday morning: Juan Williams should not have been fired from NPR.
"It seems like we've gotten so politically correct that you can't say how you feel without this fear of, am I going to lose my job?" Sherri Shepherd said.
"When is somebody giving his or her opinion?" she asked. "If you are a 'journalist' — where you're supposed to be straight and narrow and not give opinions — you know how careful I am because I'm wearing the two hats sometimes...That's one thing. But if you are someone who's giving your opinion, then you're allowed to give your opinion! I think that they were very wrong."
Whoopi Goldberg said that firing Williams was "ridiculous."
"In all of our opinions, it seems, the firing of Juan was a total mistake and sends the wrong message," she said. "NPR, get yourself together!"
WATCH:
Calling all HuffPost superfans!
Sign up for membership to become a founding member and help shape HuffPost's next chapter