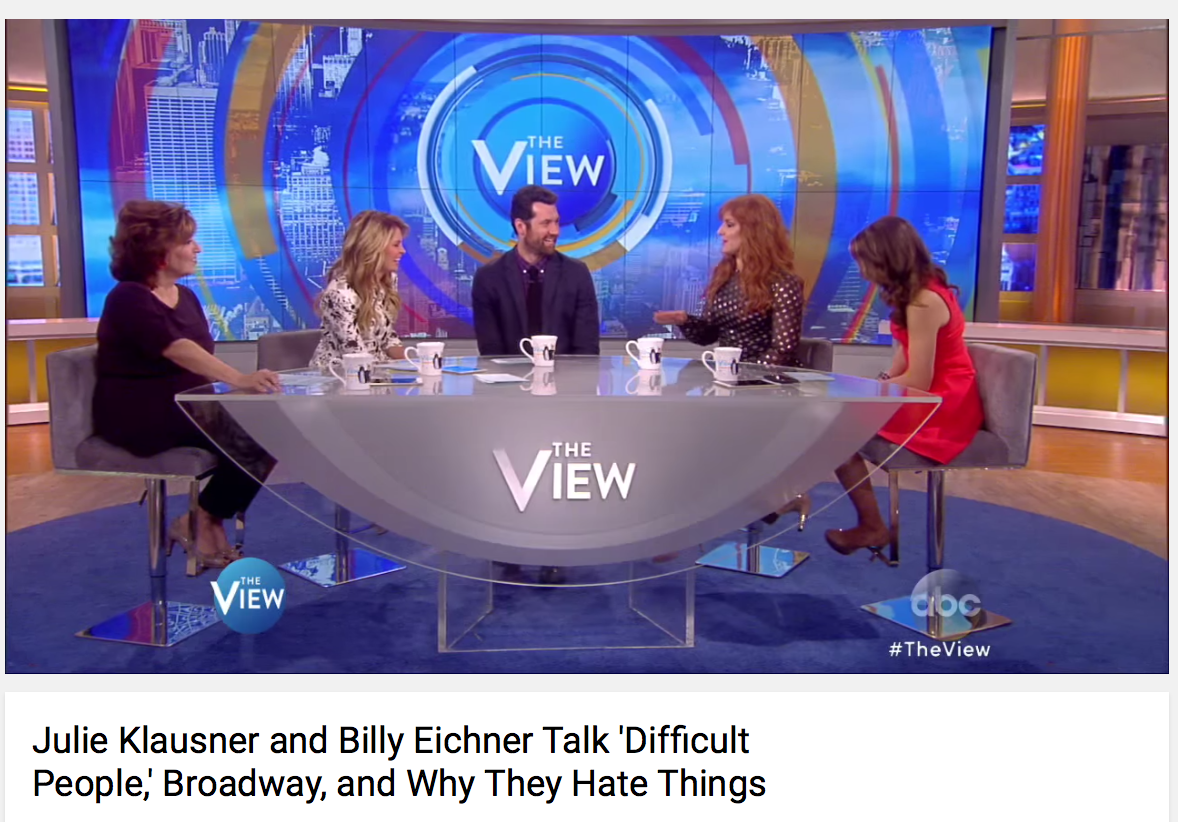 "What 12-year-old actress is so tired she can't go on? You're on Broadway. You're 12-years-old. Buck up!" Billy Eichner and Julie Klausner ("Difficult People") stopped by "The View" to gossip about married friends, "Game of Thrones," dogs in show business and pretentious TV-haters. Eichner revealed he is sick of superhero reboots but is here for television reboots, including "Fuller House." Klausner supported her co-star's argument. What don't the two stars of "Difficult People" have in common? "Billy likes to schmooze and I like to snooze."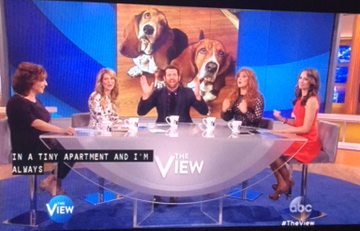 On Show Business Dogs: "They are cute but they literally make me ill," Billy Eichner said about his Difficult co-stars, Senator Jelly Beans and Greg. "Take a pill," Joy Behar replied to Eichner's allergy woes. "If I'm going to take a pill, it's not going to be that," Eichner fired back. And while we're on the subject, the duo discussed a real life friendship memory: "Annie would have to give Sandy a treat.. and the dog wouldn't recognize the actress," the Difficult stars finished each other's sentences discussing their trip to Annie in which the red head orphan was played by an understudy. "Difficult People" notoriously uses the word understudy as a synonym for disappointment. Watch the full segment on the ABC website.

"Difficult People" Season 2 Trailer:
"Difficult People" Season 2 Guest Gossip:
"Difficult People" is created and written by Billy Eichner's co-star, Julie Klausner. Amy Poehler ("Upright Citizens Brigade") is the executive producer of the Hulu Comedy Series.
REAL LIFE. REAL NEWS. REAL VOICES.
Help us tell more of the stories that matter from voices that too often remain unheard.