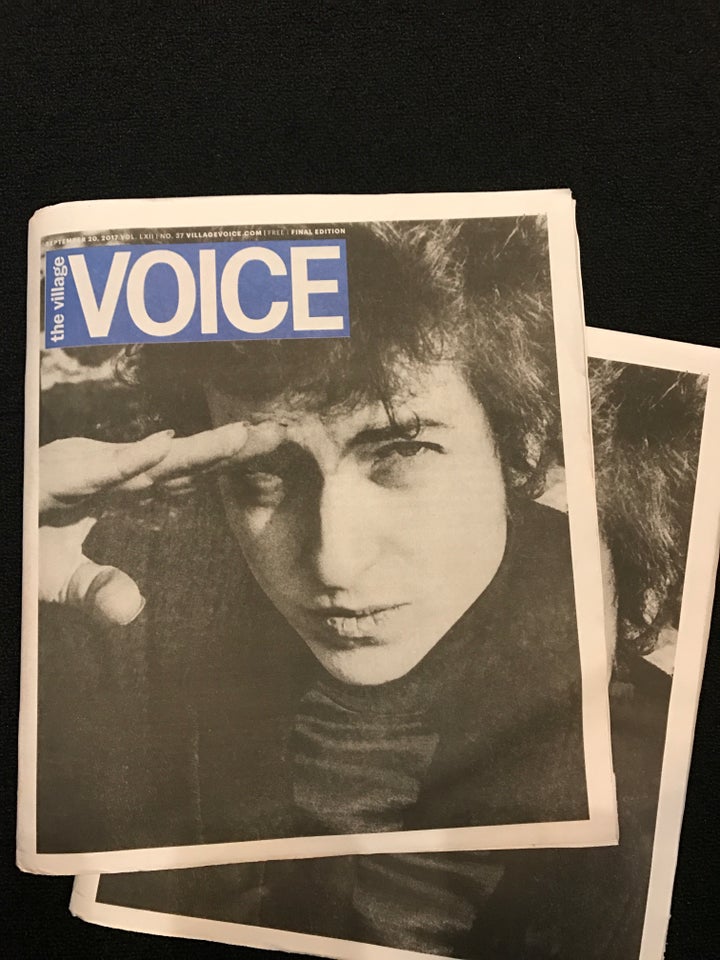 Last night I sat on a bench near Washington Square in Greenwich Village, New York City, in tears. It was after midnight. A woman pushing a shopping cart walked past. She said she was a shaman, and offered to tell my fortune. I showed her all I had in my hands: apartment keys and a copy of The Village Voice. She shook her head and blessed me, and told me I was pretty. It was kind of her, because I am not particularly pretty when I cry.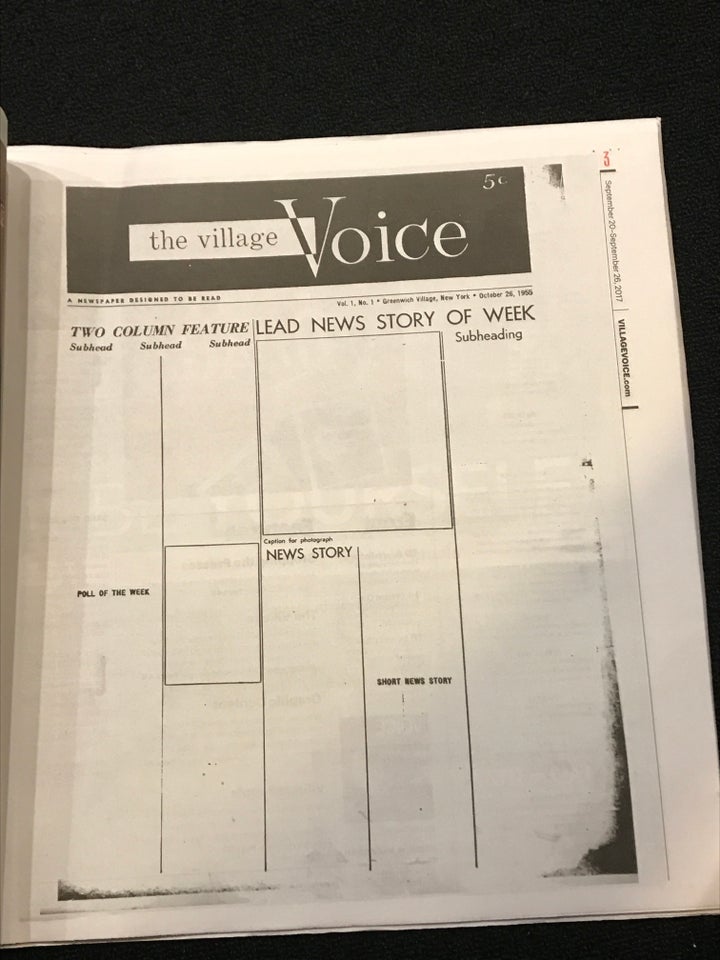 The tears were for the last print issue of a weekly newspaper I have valued and read above and before all others since I moved to New York City — and before then, when I could get my hands on a copy. The Voice's journalism was, in the 1970s and 1980s, beyond question or criticism from young me, at least. There, for the first time, I read Robert Christgau, the first person who made me think about words as well as music; the incisive cultural critic and multivalently gifted writer now my friend, Lucian Truscott IV; and the brilliant and honest Wayne Barrett, who might have saved us from all this trouble had people only listened to him outside the Five Boroughs. There I saw through the eyes of Fred McDarrah and Sylvia Plachy a place where, one day, I wanted to live.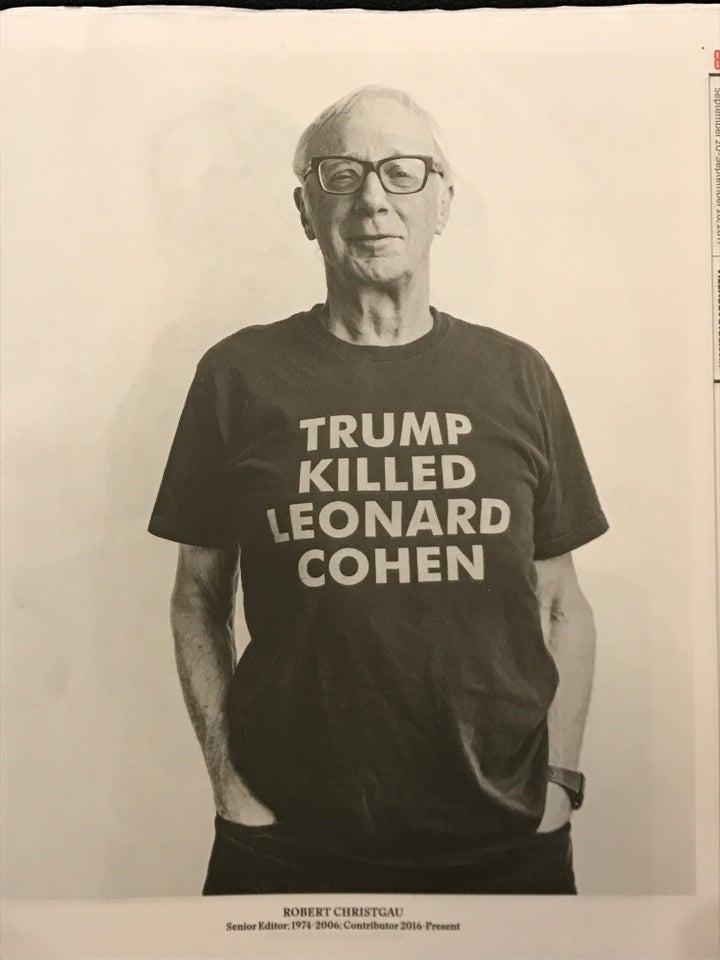 Hard copies of the Voice, once read, were always a part of our home. Christmas presents were wrapped in covers of Blondie and Prince and Trump as the shark in "Jaws." When there was an article about a writer we'd been reading in my classes at The New School, or a play I had assigned, I harvested copies from the Voicebox in the New School lobby for my students. Our puppies were paper-trained on the Voice (and, to be truthful, other local papers of record too). It told us where to go on weekends for the best music, what the new restaurants were, how to clean sex toys, what new books were good, when the Bronx Zoo was open, who the Yankees were playing and why it mattered. It languished in the car and got sunburned, and was there when you were stuck in the inevitable West Side Highway traffic, or spilled your coffee. The articles were varied and straight-shooting; the listings were more varied and suited to our times like nowhere else's. In the Voice I saw the first photographs I'd ever seen of trans women, and read for the first time a puzzling, to a kid, personals ad line: "no fats or fems."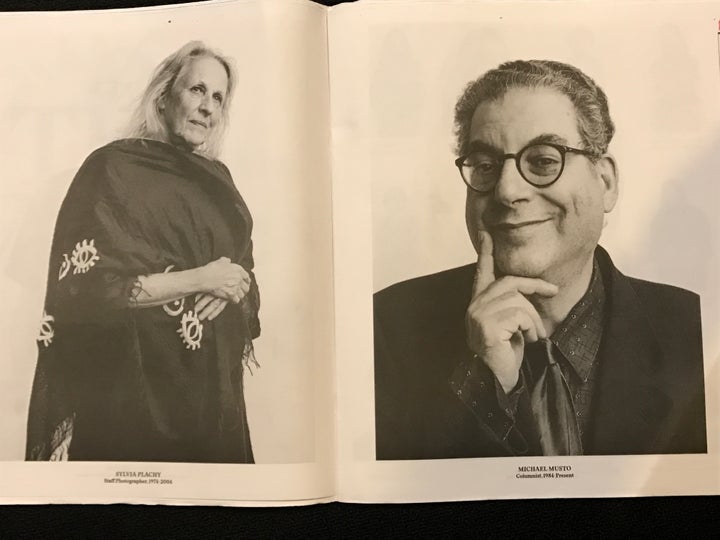 I hate to think the internet killed the print edition of the Village Voice this week, but that is the truth. Just as the internet has almost killed off books about music (who wants to pay for a volume when you can read an online piece with links to artist websites, and studio and live performances?), so it has put paid to the single-fold glory of the Voice. Christgau, and Savage Love, and Matt Groenig's Life In Hell had already gone — though Christgau felicitously returned in 2016 —much to the detriment of the paper. But much remained, and the loveliness of a good read in Grounded or Jack's Coffee or the Elephant and Castle on a Wednesday morning before work was something I savored.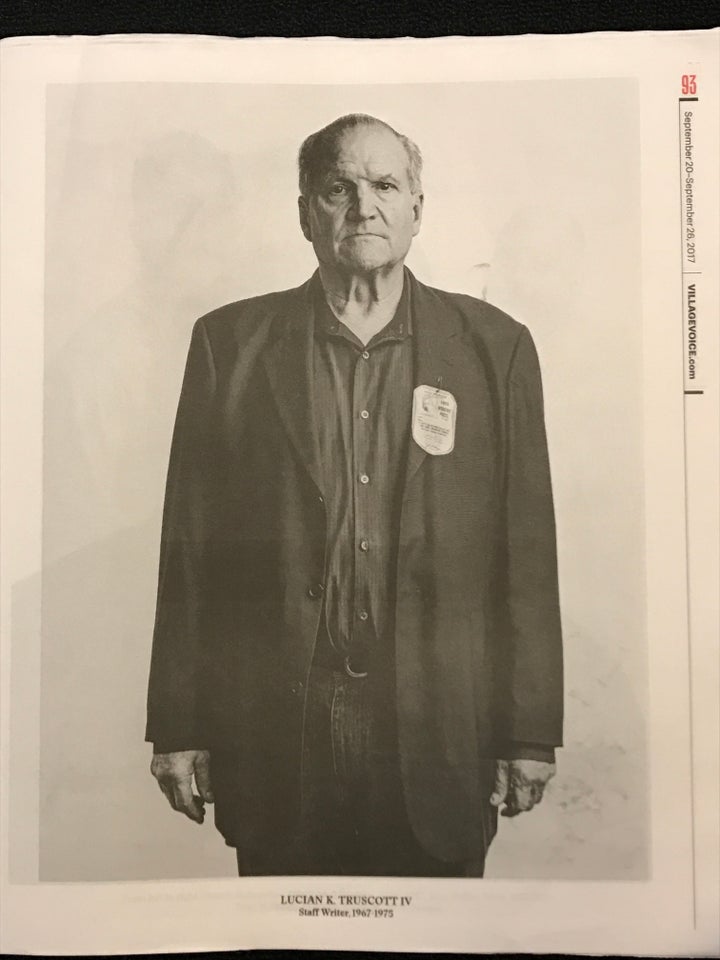 That the final cover features one of my favorite contemporary images of any artist is sweet and bitter. A young Bob Dylan, his lips chapped by the dry city winter air and coughing steam heat, fingernails on his picking hand nice and long, raises his hand against the sun's glare, and salutes Fred McDarrah on a Village sidewalk in January of 1965. He is 23 years old. He is in the place which would, four years later, mark the scene of the Stonewall Riots and a beginning for something like equality in love for America. Dylan's keen blue eyes, in life a cross between sea and sky and clearer than truth, fix you to whatever wall is behind you and hold you there. He was so much older then...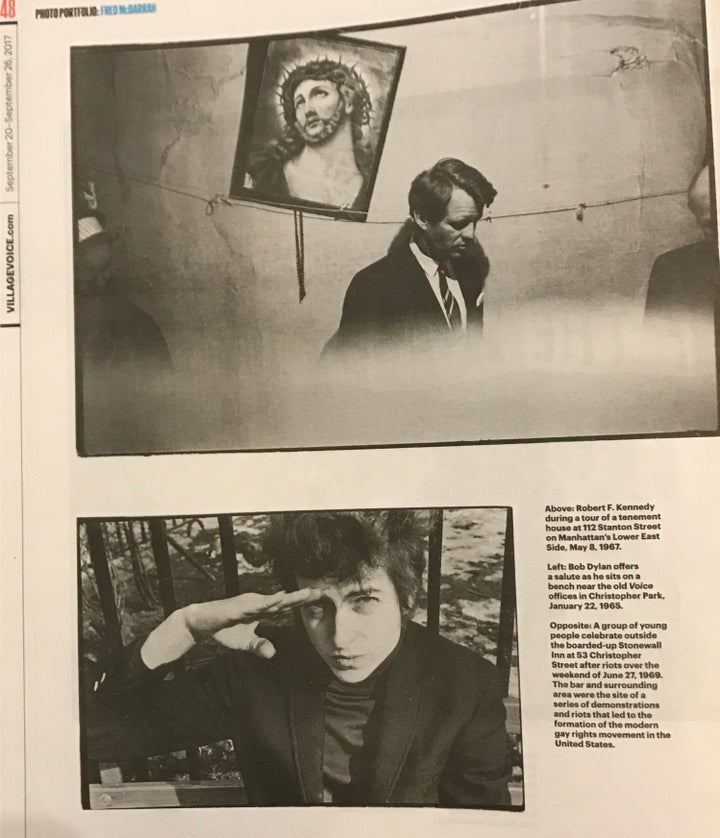 Copies of the last (free) print issue of the Voice are already for sale on eBay. Print replaced by screen. The Voice will keep on keeping on as an online publication, because that is where people read these days, when they read anything at all. It's tiring to focus your eyes on that lit screen, to click with your fingers across a keyboard suffering from muffin crumbs and dog hairs, instead of leafing through a freshly printed paper. We spend too much time with our glowing laptops and their QWERTYboards. I loved my Voice, and the way I liked to read it, and I will miss it more than I can say.
Support HuffPost
The Stakes Have Never Been Higher
Related
Popular in the Community