On Jan. 16, Australian blogger Constance Hall shared a letter to moms who are struggling with issues ranging from postpartum depression to body image to unsolicited criticism from other parents.
"To the woman at the park, looking at her phone, ignoring her children, I salute you," she wrote. "For not giving into the public perception that you should be switched on, 24 hours a day. For giving no fucks about what 'constable mother's group' thinks."
Hall goes on to "salute" strong mothers coping with postpartum depression, moms with piles of unwashed dishes and laundry piling up at home and moms struggling to lose their "baby weight."
"A brand new 24 hour job that doesn't pay and won't end for around 20 years is NOT a good time to give up cake," she addresses to the latter group. "Eat the cake, eat the whole fucking cake and fuck off anyone who dares to say anything. Your post baby body is not all the sudden free for public commentary."
The post has been shared over 108,000 times and generated almost 19,000 comments -- many of which are full of support and gratitude for Hall's honesty and encouragement. Some even added their own "to the mom who ..." scenarios.
Three cheers to this mom for speaking out against the judgment and pressure.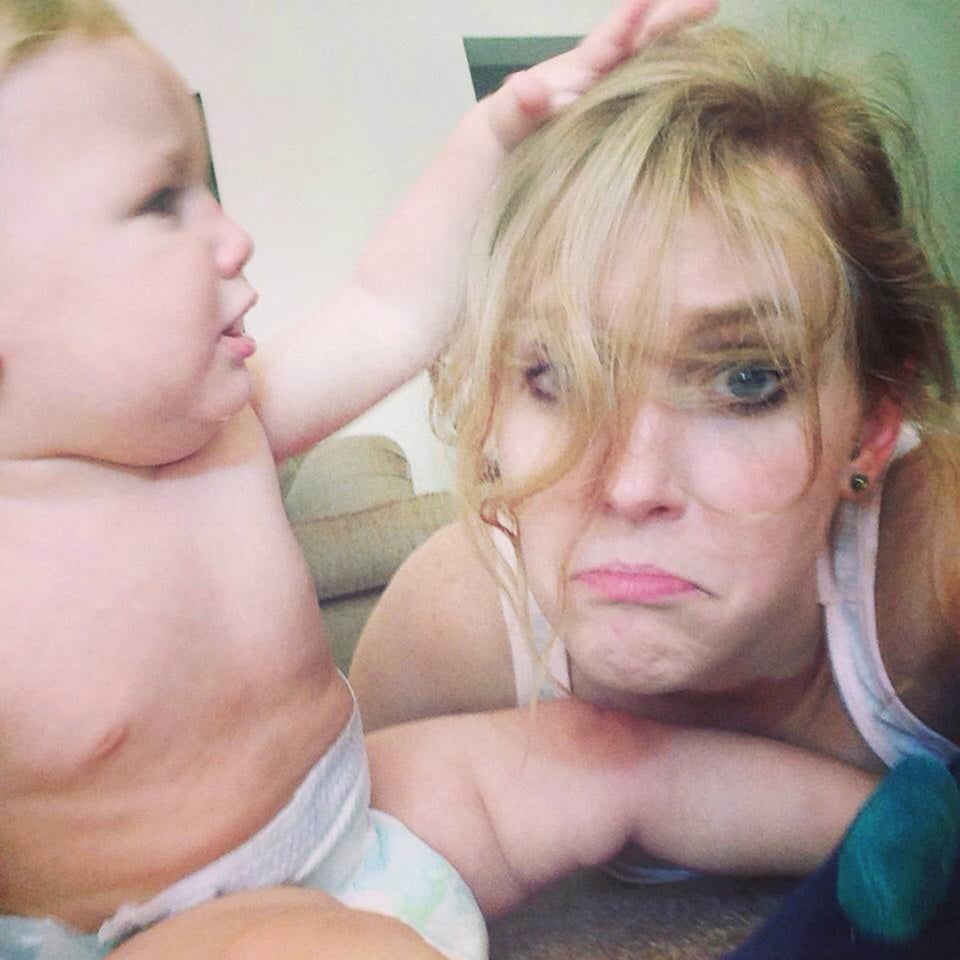 Moms' Honest Parenting Selfies