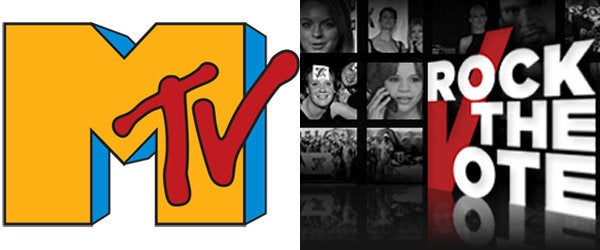 Each Labor Day weekend during the late '80s and early '90s, my family would pack up a cargo trailer, hitch it to my stepfather's Firebird, Bronco or Aries K (we didn't believe in keeping cars for great lengths of time) and drive down to a three-bedroom bungalow in a small town along the Jersey Shore.
Though it was acceptable to make the place reek of Old Bay seasoning when crabs were boiled or for extended family -- despite a 10-to-1 people-to-bathroom ratio -- to ignore the packaging on sugar-free salt water taffy that warned of a "potential laxative effect," turning on the television was greeted with derision usually reserved for unshowered subway riders and war criminals. However, a loophole opened for one family-oriented, values-conscious staple of wholesome American programming: the MTV Video Music Awards.
For reasons that remain unknown, our entire weekend ground to a halt once Poison's Brett Michaels and C.C. Deville had a Rock of Love-style catfight and Pee Wee Herman asked us if we had heard any good jokes lately. I swear I saw tears in my stepfather's eyes when Axl not only joined Tom Petty on stage for "Free Fallin'", but made the whole experience less comedic than it sounds.
Like November rain and Axl's hairline, though, nothing lasts forever.
This year's VMA's were MTV's 25th, and should be its last. The Moon Man saw VMA traffic skid to a little over 5 million viewers back in 2006 before Chris Crocker, Perez Hilton and seven million others slowed down last year to look at the train wreck named Britney Spears. That MTV went to the Britney well again this year, and has abandoned any hope for compelling performances or plot lines, makes one long for the days of Eminem battering plastic dog puppets.
Forget that perhaps only Sarah Palin was less qualified to run the festivities than this year's host, Forgetting Sarah Marshall secondary character, British C-lister and Barack Obama cringe-inducer Russell Brand. We're talking about an event that went without a host in 2004, which was still a step up from Buckethead aficionado and comedic dirtnap Jimmy Fallon in 2002. Besides, who even remembers who was hosting in 2001 (we're looking at you, Jaime Foxx), when Spears singlehandedly struck back at al-Qaeda by threatening Osama bin Laden with a large albino python?
The problem is in the performances. This year, Katy Perry took it upon herself to fill Madonna's white lace and garters by reenacting her 1984 "Like A Virgin" performance. Surprisingly, she didn't just sing a song about it. You see, unlike Madonna, who macked on both Spears and Christina Aguilera at the awards five years ago, Perry and her team of "I Kissed A Girl" songwriters only pay lip service to such notions.
That's what the VMAs are missing: the danger, the spontaneity and the solid week of reruns to bring it all back home again. At any moment, Madonna should be prepared to dodge Courtney Love's compact, Izzy Stradlin's face should be ready to absorb Vince Neil's fist and David Lee Roth should brace for the awkwardness when Eddie kicks him out of the band again. Sadly, with the advent of antidepressants and the rise of Disney on the Billboard charts, Kid Rock and Tommy Lee's slap fight last year may have provided the show's last unscripted punch.
Unless Mickey's minions free the Jonas Brothers and Miley Cyrus to go on the same Judy Garland-style benders as some of their Disney pop predecessors, they probably won't be smoking stogies and swinging haymakers anytime soon. Their presence, as well as the presence of the High School Musical 3 cast and Jordin Sparks' "good girls don't" freakout, made this year's awards show a direct reflection of the softer, studio controlled state of modern pop music: a sagging industry banking on troubled artists and propped up by a giant set of mouse ears. Don't worry about Diana Ross playing tetherball with Lil' Kim's breast or both Prince and and the King of All Media showing up bare-assed: MTV's newest generation of artists get all bothered when Annie Leibovitz photographs its back.
Not that bungalows full of viewers have been clinging so tightly to the VMAs, or being wooed by MTV's concessions. Attempts to placate older viewers by consistently nominating the Foo Fighters (quality be damned!), relocating John Norris' hairline each year and keeping Kurt Loder frozen in carbonite between VMAs seem forced. Placing the awards show immediately after a new episode of The Hills and promising no nomination's for Heidi Montag's waterboarding of a video, "Higher," is just patronizing.
Maybe Lauren Conrad can whisper in Sumner Redstone's ear and convince him to throw a farewell party the whole sad affair next year to make way for a two-hour The Hills Go To Hawaiispecial. If Axl can finish A Chinese Democracy before then and Madge could attend the festivities with A-Rod as her kabbalah bracelet, it would be a fitting end to a program intended to honor music videos on a channel that never plays them.
Calling all HuffPost superfans!
Sign up for membership to become a founding member and help shape HuffPost's next chapter